Traveling when you are young is just essential: but what countries are friendlier to a student on a short budget? We share the secrets in this article.
Young people always associate college with fun, freedom, parties, and traveling, but not always, they get a chance to meet these expectations. For example, the workload they usually get does not allow them to find free time for something except rest, and the college loan makes them short of money. However, if you are young, free, and ready for adventures, you can still afford a little trip and see the most amazing countries with your limited college budget. How? First, delegate your most complex homework assignments to a professional service – just drop them a message like «I want to hire someone to do my homework.» Step two: read this guide and learn what countries will be your next destination.
Top amazing destinations for students on a budget
Visiting new countries is always enjoyable and exciting: you learn new cultures, meet locals, and make friends, open new places, and do things that will later become your bright memories. Why should students travel as much as possible?
In addition to getting new experiences, you will be stepping out your comfort zone which means your personality growth and new opportunities;
When traveling, you may face different problems and unexpected situations you will have to manage: thus, you build confidence in yourself;
The more you travel, the more you learn: in fact, traveling is just another, more engaging form of education that makes you more mature and experienced.
When you are a student, you have the entire summer vacation that can be devoted to traveling. You should use this opportunity to the fullest before you graduate and will have to work all day long. The only obstacle that can stand between you and new adventures is money, but we have resolved this problem: on our list, you will find top affordable but still gorgeous destinations for you to check.
Colombia
The country is located on the Caribbean coast with its wild jungles and mysterious mountains, which make it one of the exotic and thus attractive places to explore. In Columbia, you will feel an original mix of Spanish, Caribbean, and Indigenous cultures that appear in delicious cuisine, amazing architectural masterpieces, and warm and friendly people. At the same time, the country is quite cheap: you can rent a room for $11, get a meal for the same price and set a daily budget with no more than $35;
Ecuador
This country is usually associated with adorable architecture, picturesque views, and streets that are perfect for discovering the most interesting places. No matter what city you are heading to, you can get a cheap flight, rent a great room, and get some local food for a really small fee. Attractions are also cheap, if not free: you can walk around the open-air market, take a walking tour or get in touch with locals and listen to interesting tales and legends;
Bolivia
This country is on our top because it is complex, extremely beautiful, and bewitching. Tourists come here to see mountain peaks and dense wild jungles tempting you to explore forbidden and unknown lands. Bolivia has a lot to offer: from gorgeous nature to churches and museums you will never forget. Outdoor activities are cheap and so is accommodation: around $10 for a room and $7 for a meal is quite affordable for a student;
Costa Rica
If you like outdoor activities, you will appreciate the entertainment options this country offers. You will go through the rain forest, take a surf lesson, hike complex trails, conquer volcanoes and receive so much extreme and adventures doze that you will be full of this energy long time after the visit. Even with its compact size, the country is still quite attractive for tourists, and you can visit it as well, not breaking the bank. Accommodation will cost you around $12, meals will vary between $15-20, and attractions will cost $10 a day;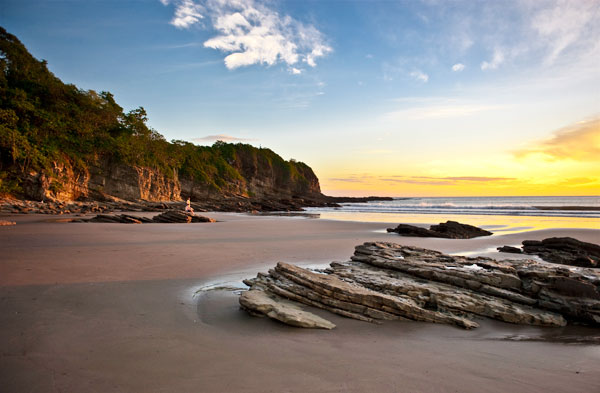 Nicaragua
If you are looking for an amazing experience, this country is ready to provide it: you will enjoy the most delightful views, listen to passionate tales, and see the intriguing places. All this is quite inexpensive: you will have to spend around $50 a day for all attractions, food and a place to sleep, but the emotions you get will be totally worth this investment;
Mexico
This country has everything you have dreamed about: deserts with lots of cactuses and tequila, jungles with interesting exotic wildlife, lovely beaches with white sand and cozy lagoons to hide from everyone. This is one of the cheapest places that you have ever visited: just $2 for a room, and $27 of the daily budget to enjoy all these attractions;
Sri Lanka
Last on this list, but not least, this country attracts tourists with long beaches, delicious tea and food, and exotic culture. You can see mountains, rain forests, plantations of its famous tea, and wildlife for just $16 per night. Isn`t it awesome?