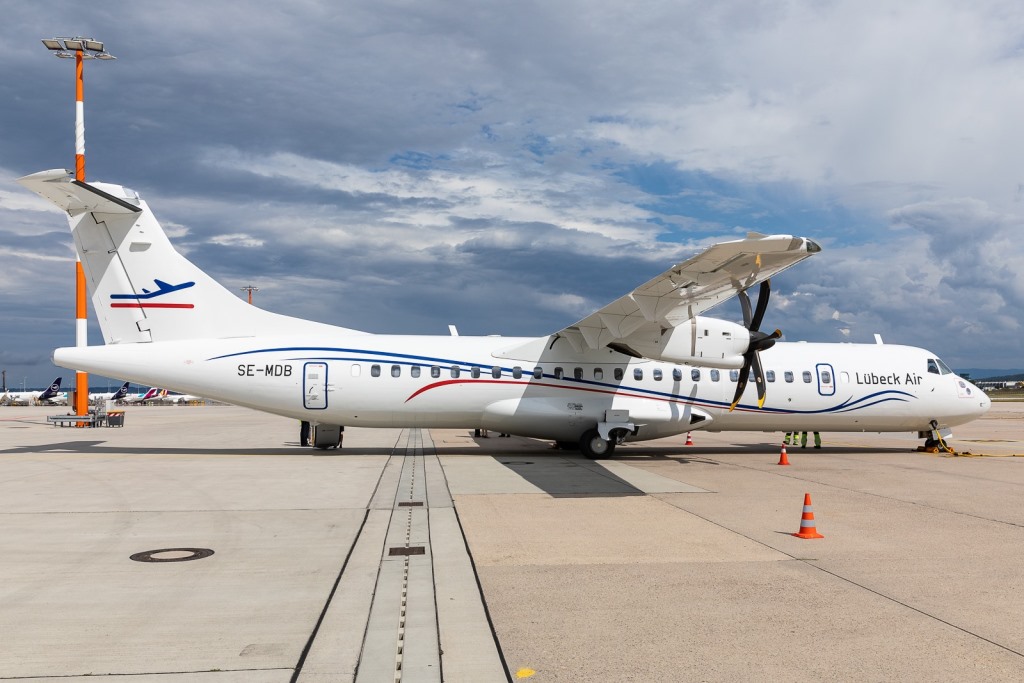 After a break of more than four years, scheduled flights are now starting again at Lübeck Airport. Lübeck Air, wholly owned by the private Lübeck Airport, took to the skies on 17 August. The airline starts with double daily connections to Munich and a weekday flight to Stuttgart.
Originally, the airline operation had to start in June. However, the restart was postponed due to the corona pandemic.
The airline is not entirely a brand new startup. Lübeck Air has actually been around since 2016, but only for charter and business flights out of Lübeck Airport.
Lübeck Air is a virtual airline. This means that it won't actually have an Air Operator Certificate or any aircraft of its own. The airline is using one 60-seat ATR-72 leased from Alsie Express.
The flight tickets start at just under 100 euros one way, one luggage plus one hand luggage included. The "Diamant" tariff with all premium options such as valet parking, multiple rebooking and name changes is just under 400 euros.