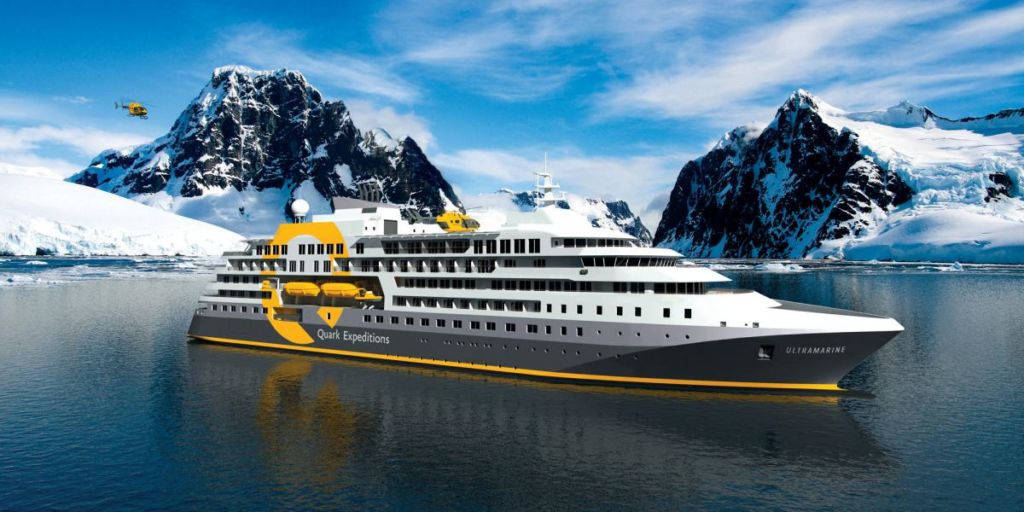 Quark Expeditions, the Leader in Polar Adventure, has released Quark Expeditions PolarPro, the first-ever polar-focused dynamic training platform designed specifically for travel advisors.
Quark Exhibitions developed the polar-focused sales training platform with TravPro, the highly respected global agency that specializes in B2B2C mobile learning and enablement platforms. "We're very excited to offer this dynamic and interactive training platform to our travel advisors to help them learn more about Quark Expeditions and what we have to offer in a way that's intuitive, interactive and easily accessible," said Thomas Lennartz, Vice-President of Sales for Quark Expeditions. "Never before have polar travel advisors had instant access to such an easy-to-use, sales training platform —and one that doesn't require a lot of time to learn and implement in their sales efforts."
The Quark Expeditions PolarPro platform features topic-specific modules aimed at training sales advisors on such subjects as "Why travel with Quark Expeditions," "Best time to visit the Polar Regions" and "Itinerary Overviews" (which covers the regions visited on specific expeditions). "Travel advisors have always been our trusted partners," said Lennartz. "We believe in working hand-in-hand with members of the travel trade and to supply them with the best tools necessary to set them up for success."
Other features of Quark Expeditions PolarPro include:
Dynamic learning modules that take only minutes (8-15) to complete
Accessible on personal computer, tablet or phone (IOS and Android)
Cross-device functionality that allows sales professionals to take the modules anywhere at anytime
Access to a database of sales enablement tools
Exclusive focus on polar travel
Certification upon completion.
"What makes our platform so advantageous is the combination of anytime, anywhere access to unique and powerful sales content that can seamlessly go from laptop to tablet to smartphone," said Lennartz. "This enables a greater number of sales reps to easily train, promote and convert more bookings. The launch of this training platform is perfectly timed as we prepare for inaugural season of Ultramarine, a polar ship that's like no other. The Quark Expeditions PolarPro will enable travel advisors to easily showcase this game-changing ship to their clients."