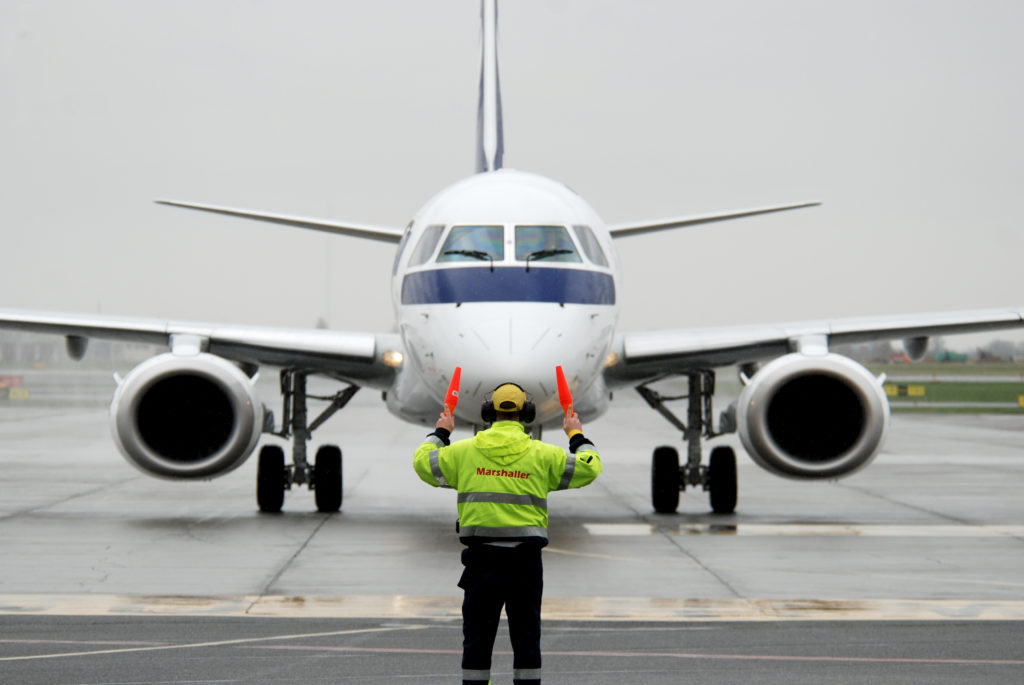 LOT Polish Airlines became the first carrier in Central and Eastern Europe to receive the prestigious CEIV Pharma certificate of the International Air Transport Association IATA. A multi-stage audit, which began in October 2018, confirmed LOT Cargo's readiness to carry medicines and valuable pharmaceutical products with the highest global standard.
The cargo department of LOT Polish Airlines has been very busy for the recent several months. During the suspension of passenger air connections, the Polish carrier launched #CARGOdlaPolski project, transporting protective materials and medical equipment from China necessary to fight the coronavirus pandemic. From April 5 to June 29, as part of 172 transports to Poland, 23,500 m3 of PPE materials were delivered to hospitals and health care facilities throughout the country. Deliveries were made mainly from Shanghai airport, and then from Wuhan. Thanks to medical transports, LOT's aircraft also returned to the airport in Beijing. At the same time, the carrier successfully searched for opportunities in commercial transport, supplementing the network of freight connections with other European and transatlantic destinations, such as Colombo or Delhi.
#CARGOdlaPolski project has been completed, but LOT is not slowing down. On July 15, the carrier successfully completed the audit of the International Air Transport Association IATA and was the first airline in Central and Eastern Europe to receive the prestigious IATA CEIV Pharma (Centre of Excellence Independent Validators Pharma IATA) certificate. As a result, LOT has joined the world's top 110 companies, including 24 airlines, which have documented and approved PIL QMS Quality System in place for pharmaceutical shipment management.
"In April 2018, LOT Polish Airlines became the leader of the group of companies determined to develop pharmaceutical transport products. The process of applying for IATA CEIV Pharma certification by the Cargo and Post Office Department of LOT Polish Airlines formally began in November 2018. During this time, through a series of specialist training courses and IATA audits, we implemented a quality system in our company, based on numerous procedures and instructions for handling temperature shipments, including pharmaceutical shipments. Our main goal was to offer the Polish and foreign pharmaceutical market a reliable product that meets IATA, GDP and WHO requirements. Thanks to the IATA CEIV Pharma certificate, entities involved in exporting and importing medicines and pharmaceutical products with a value often exceeding USD 1 million per shipment, can entrust their goods to us without worrying about their safety. In 2019 we transported over 1600 tons of temperature products, including over 400 tons of medicines and pharmaceutical products. We estimate that in 2020 we will achieve a similar result," says Michał Grochowski, Director of Cargo and Post Office of LOT Polish Airlines.
According to IATA data, the pharmaceutical transport market is growing by 20% year on year and even the SARS-CoV-2 coronavirus pandemic has not slowed down this trend. Vaccines, insulin (Poland is one of the leading manufacturers of this drug), life-saving drugs, Active Pharmaceutical Ingredients (API), dietary supplements, medical tools or devices are mainly transported by air. It is estimated that in 2021, many more pharmaceutical products will be transported by air than in previous years. For LOT Polish Airlines, the IATA CEIV Pharma certificate means access to the market with an estimated annual value of at least PLN 100 million, the leader's position in this area in the CEE region and an opportunity to make Warsaw a hub for PIL shipments worldwide. For about 50 pharmaceutical companies importing and exporting medicines and pharmaceutical products in Poland, this is an invaluable opportunity to use the world-class PIL QMS service.
As Michał Grochowski points out, every LOT Polish Airlines transport is carried out with due care for the highest quality of service, but pharmacy is a product with special requirements. "Pharmaceutical products are by their very nature among the most valuable goods – both in terms of their price per kg, and above all, in terms of the fact that they are often life-saving drugs. Delivery of such goods in the shortest possible time (using direct flights), while maintaining appropriate temperature conditions (constant temperature between 2-8°C), are key elements of the entire logistics chain, at the end of which there is a patient. For this mechanism to work smoothly, each link in the chain must meet a number of requirements and apply the same safety regulations and procedures."
The confirmation of this competence is the IATA CEIV Pharma certificate, which in air transport is the equivalent of the ISO Certificate for commercial activities. However, it is much more difficult to obtain it. The certification process is based on a multi-stage, complex audit that aims to prepare each entity participating in transport (airline, handling agent, freight forwarder or shipper) to handle pharmaceutical shipments based on the highest quality standards described in the international regulations of IATA TCR, WHO and European Union.
"The certification process covers all areas of LOT Polish Airlines Cargo and Post Office operations – from booking and acceptance, through audits and training, to storage. The Pharma OPS team, consisting of 4 people, was responsible for the entire process, but over 20 people participated both in the preparation of the documentation and the system. In addition, LOT Cargo's partners, such as transport companies handling the delivery and receipt of goods or preparing the documentation, are also certified. The quality of provided services is constantly monitored, as the IATA CEIV Pharma certificate is valid for 36 months. After that time, it is necessary to renew it and undergo another IATA audit," Michał Grochowski explains.
As part of LOT's upcoming plans, the Director of the Cargo and Post Office mentions staff training and implementation of the PIL QMS Quality System. The new quality standard for pharmaceutical transport will be available within the entire LOT Polish Airlines network, in cooperation with qualified subcontractors worldwide. LOT Cargo services can be booked through an extensive sales network: in LOT Cargo offices in Poland and worldwide, through agents and through the LOT Cargo website.
LOT Polish Airlines resumed its Budapest-Seoul non-stop route.