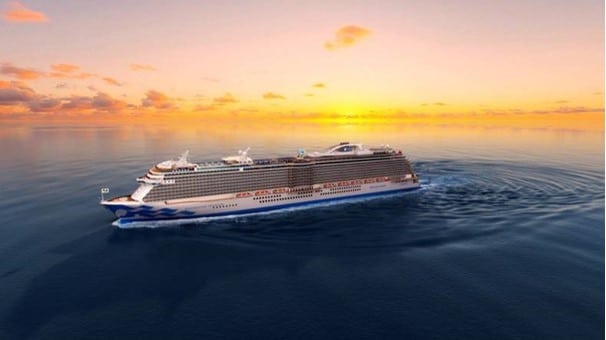 Princess Cruises has confirmed that its new ship Enchanted Princess has successfully completed her sea trials. The cruise line's brand new ship set out to sea in Italy, before going through a series of tests maneuvers.
Following the successful sea trials, the ship is now back in the Fincantieri shipyard for further finishing.
Enchanted Princess will be the fifth ship in Princess Cruises' line of Royal-class ships, joining Royal Princess, Regal Princess, Majestic Princess, and Sky Princess.
Enchanted Princess can carry up to 3,660 passengers and 1,346 crew.
Enchanted Princess℠, the fifth in line of our Royal-class ships, shares all of their spectacular style and luxury, and introduces new attractions all her own. Get ready for exquisite, one-of-a-kind dining experiences. The most pools and whirlpool hot tubs ever. World-class entertainment venues hosting dazzling performances. As well as the breathtaking new Sky Suite, with expansive views from our largest balcony at sea.