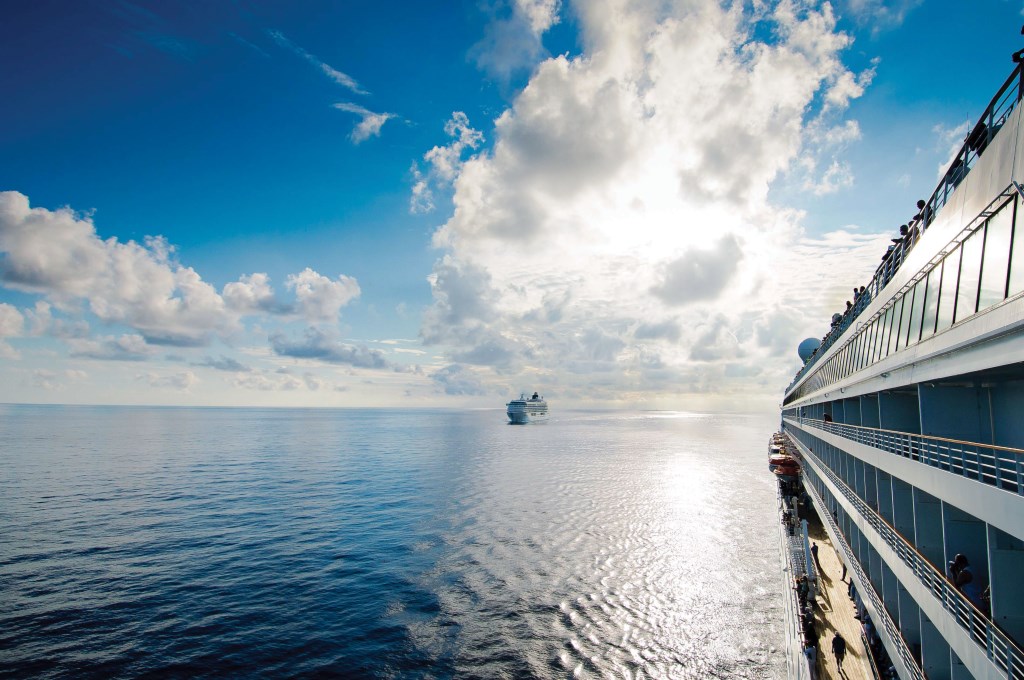 Crystal Cruises announced today reduced single supplements of just 105 percent for six Crystal Getaways aboard Crystal Symphony. The applicable Getaways – abbreviated segments of longer full itineraries – sail in November and December 2020 as well as January and February 2021 and range from seven to 10 nights. Guests can explore temples, modern icons and tropical landscapes of India, Singapore, Vietnam, Thailand, Malaysia, Cambodia, Myanmar, Abu Dhabi, Oman and Sri Lanka on itineraries that are designed to suit busy travel schedules while offering all of the acclaimed luxury and discovery for which Crystal is known.
The reduced single supplements apply to the following voyages:
November 14-21, seven-night sailing from Abu Dhabi to Mumbai
November 21-30, nine-night sailing from Mumbai to Yangon
December 7-15, eight-night sailing from Singapore to Ho Chi Minh City
December 28 – January 6, nine-night holiday sailing from Ho Chi Minh City to Bangkok
January 27 – February 4, eight-night sailing from Singapore to Ho Chi Minh City
February 19 – March 1, 10-night sailing from Singapore to Malé
The reduced solo rates are combinable with the Crystal Confidence program for the select 2020 voyages, which offers reduced deposits of just $100 and extended final payment deadlines of 60 days prior to sailing. Those who book by August 31, can also take advantage of Crystal's Easy Book program for the applicable 2021 itineraries, which requires a no-risk reduced deposits of 15 percent and waives admin fees if a guest needs to cancel prior to Crystal's standard cancellation schedules. Crystal's Voyage Assurance program offers additional peace of mind for several select voyages in 2020 and 2021, allowing travelers seven days to cancel their cruise for a full refund upon notification of significant changes to their chosen itinerary.
By deliberate design, Crystal Symphony has always carried far fewer guests than ships of similar size – featuring one of the highest space ratios in luxury cruising – and her social spaciousness will be further increased with a commitment to lower guest capacity when she resumes sailing this fall. In addition, while the fleet is paused, the Crystal team is developing new procedures and policies that will support all public health and regulatory requirements and ensure that guests' vacations continue to be not only relaxing and pleasurable but safe and healthy. Details of these new measures and initiatives will be announced soon.
The inherent design of Crystal Cruises ships maximizes personal and public space, offering plenty of options for those who choose to keep a healthy distance during their voyage. All Crystal ships across the fleet including Ocean, River, Yacht and Expedition offer nearly double the space per person than ships of a similar size, which is among the highest space ratios in the industry and their social spaciousness will be further augmented through the new measures we will be implementing. Further, Crystal Endeavor and Crystal's River ships are all-suite and all-balcony and most staterooms on Ocean ships Crystal Symphony and Crystal Serenity feature private verandas for fresh airflow.
The safety of guests and crew members is Crystal's number one priority and the fleet will resume service only when the company's expert team and global health and government authorities indicate that it is safe to do so.