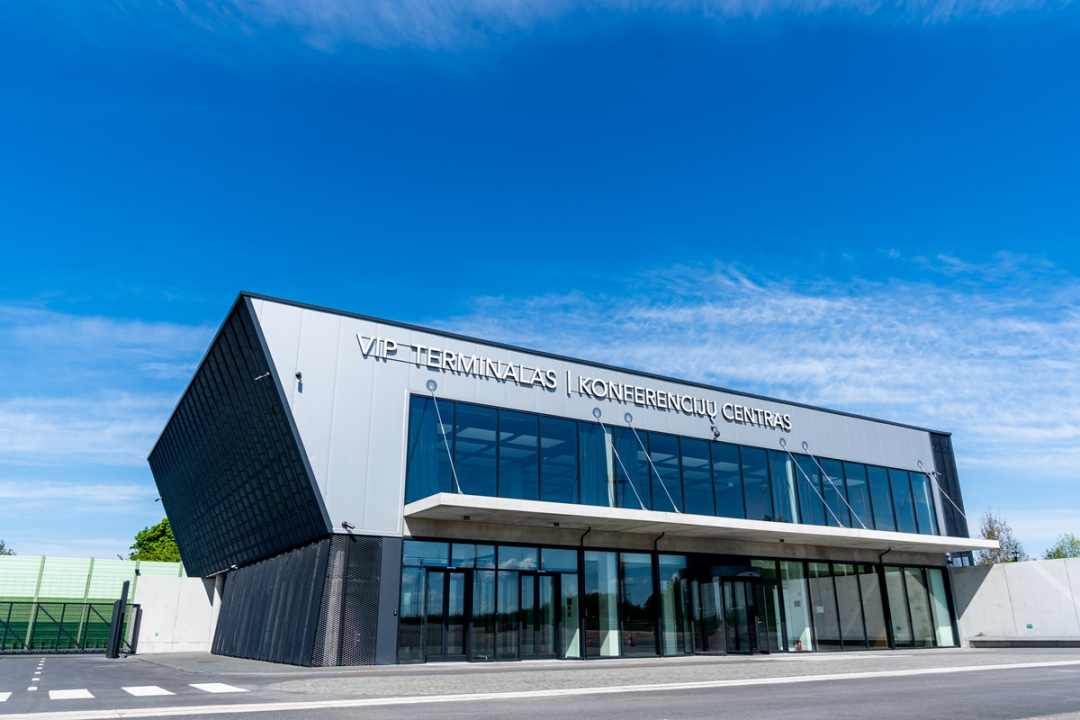 As the aviation industry is gradually beginning to recover and various restrictions for organizing events are lifted, a new multifunctional building has been officially opened at Vilnius Airport – it houses the new VIP terminal and a conference centre. Situated at a unique location, the new building offers great views onto the northern apron of the airport. The first guests have already travelled through the new terminal and the first events are already booked.
The first events for the conference centre are planned for this summer, reservations are already made for the upcoming winter.
Last week, the first guests already enjoyed the Vilnius Airport VIP terminal which offers complete privacy, more convenient aviation security procedures, complimentary snacks and drinks, personal transfer to the aircraft and so on.
"Our new multifunctional terminal allows us to cater to the rising needs of our guests in terms quality and comfort. Also, this new terminal will allow us to well represent our country for arriving foreign guests. We aim to deliver to our travellers experience on par with the most sophisticated airports in Europe", – states Justinas Stepšys, Chief Commercial Officer at Lithuanian Airports.
The new building can not only welcome official delegations before or after a flight, but also conferences or other events in the conference centre on the second floor which offers great views onto the northern apron of the airport. The 520 square metre conference centre can welcome 300 guests in a theatre configuration, or 200 guests in a banquet configuration.
"The infrastructure at Lithuania's main airport has already in the past allowed us to offer our clients events of various formats – Aerocinema can be named as the latest example, which in itself was very successful. With the new building, however, now we can reach new heights in terms of quality and convenience. Now we can offer to event organizers an attractive product well worthy of its location", – states Mr. Stepšys.
The non-standard airport environment is attractive not only for conferences, training, or corporate events but also for photoshoots, film scenes, personal events or even weddings.