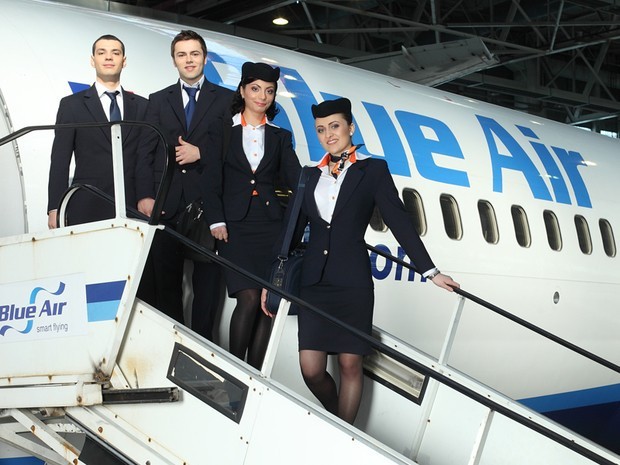 As a result of requests received from passengers, Blue Air announces new flights in June. These flights cover 21 destinations in 11 countries to and from which authorities announced the lifting of travel restrictions in June.
"We are happy to be able to meet the demand received from our passengers and to start resuming flights. After 10 weeks on the ground and in technical unemployment, we, my colleagues the Blue Air pilots and flight attendants, together with the entire team, are excited to be able to gradually resume flying, even if at a very low level.
The good news is that, despite the significant reduction in the level of activity estimated for this year, last week, after long discussions with employee representatives and shareholders, we managed to find a collaboration formula that makes it possible for all pilots and flight attendants who wish to do so, to remain part of the Blue Air team. I would like to thank everyone for their love of flying and for their attachment to the company and passengers." – says Oana Petrescu, CEO of Blue Air
Until resuming its regular flight schedule in early July, Blue Air is operating on-demand flights in compliance with mobility regulations and with the volume in-demand specific to each destination. Following a particularly high volume of travel requests registered throughout its network of destinations, Blue Air has introduced and activated additional flights in June, covering 21 destinations on 11 markets.
The active flights:
From/to Bucharest Otopeni: Brussels, Copenhagen, Dublin, Florence, Koln, Larnaca, Hamburg, Helsinki, Malaga, Stuttgart, Valencia, Cluj Napoca, Iasi
From/to Bacau: Dublin, London Luton, Brussels, Torino
From/to Cluj Napoca: Bucharest Otopeni, Dublin
From/to Sibiu: Stuttgart