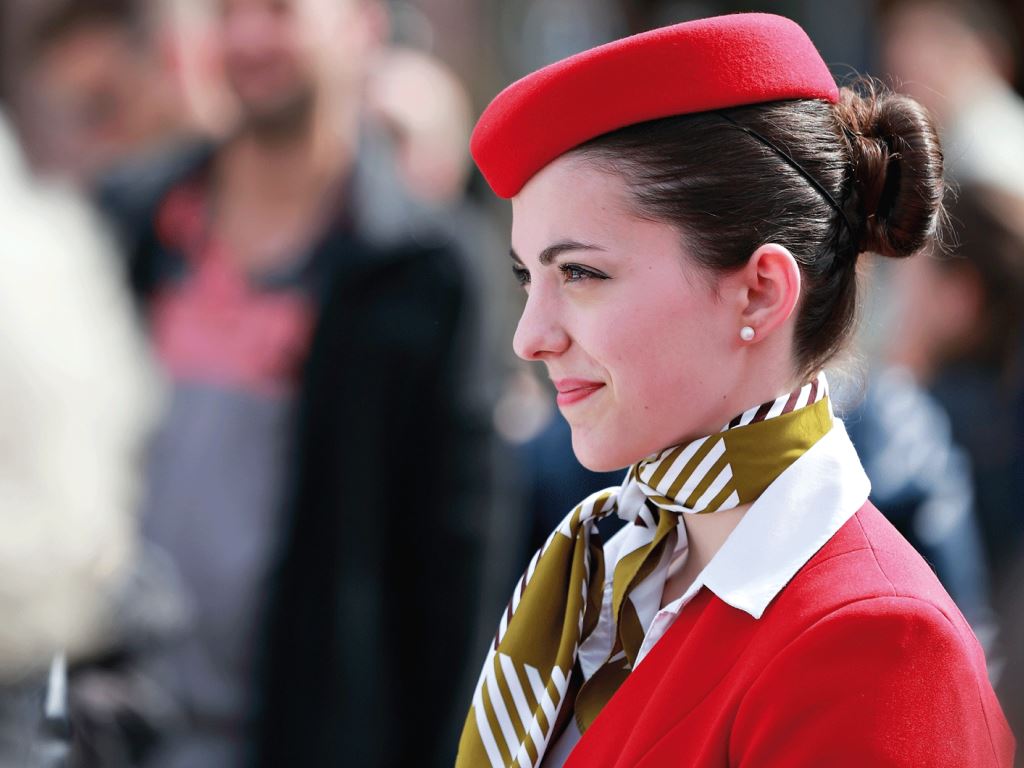 Volotea has reinforced its hygiene measures and safety protocols to protect the health of all its passengers and employees following the guidance of EASA (European Union Aviation Safety Agency), the ECDC (European Centre for Disease prevention and Control) and local health authorities.
Within the global post-coronavirus health context, Volotea has announced new measures to guarantee safe and clean flights for its passengers and crews. The airline has updated its health and safety processes, following all international, local and industry regulations as well as working closely with its network of airports on risk management procedures.
– Before their travel, Volotea's passengers will be asked to check-in online, to minimize hand baggage and to prepare their additional luggage for check-in, limiting the number of items on-board the aircraft.
– At the departure and arrival airport, only travelers will be authorized inside the buildings, where temperature checks will take place. Physical distancing will be maintained to a minimum of 1.5 metres whenever possible. Passengers will be asked to bring their own masks and wear them at all times, to maintain good hand hygiene and to apply respiratory etiquette. Self-check-in and contactless boarding-pass validation will be strongly recommended.
– Within the cabin, Volotea will invite all its passengers to stay at their seat, restrict queueing at lavatories, and temporarily suspend the on-board menu.
– Overnight extensive aircraft cleaning will be performed with industry-grade disinfectants on all aircrafts. During the day all cabin surfaces and toilets will be frequently disinfected too, giving special attention to all direct contact surfaces.
– Volotea's fleet are either equipped with hospital grade filters (HEPA: High Efficiency Particulate Arrestors) which filter out 99,97% particles such as viruses and bacteria or the cabin air is completely renewed with 100% clean air every three minutes.
All these measures are aimed to provide a healthy environment inside the cabin in all Volotea flights. Volotea will soon be audited by a major auditing firm of TIC (Test Inspection and Certification) to verify, evaluate and test all the new measures implemented: protection measures for crews, reviewed cleaning processes, airport's installations as well as aircraft equipment. The purpose of the audit is to ensure Volotea's health and safety measures are fully compliant with the standards and regulations of all the competent authorities and to guarantee its passengers a healthy environment when flying.
"We are ready to fly again, and we will offer our passengers the safest and cleanest experience. We are going beyond the current regulation in order to ensure what is our top priority: the health and safety of our crews and our passengers. Our customers, and especially our crews, play a critical role in this process and we will ensure they have all the necessary information and means to help make our flights safe. We have been in constant dialogue with health institutions and airports to prepare the resumption of our operations in a safe way, and to ensure hospital-grade air quality in our aircraft. Our measures will be regularly evaluated and updated, in line with the evolution of the global health context." Said Carlos Muñoz, CEO and Founder.