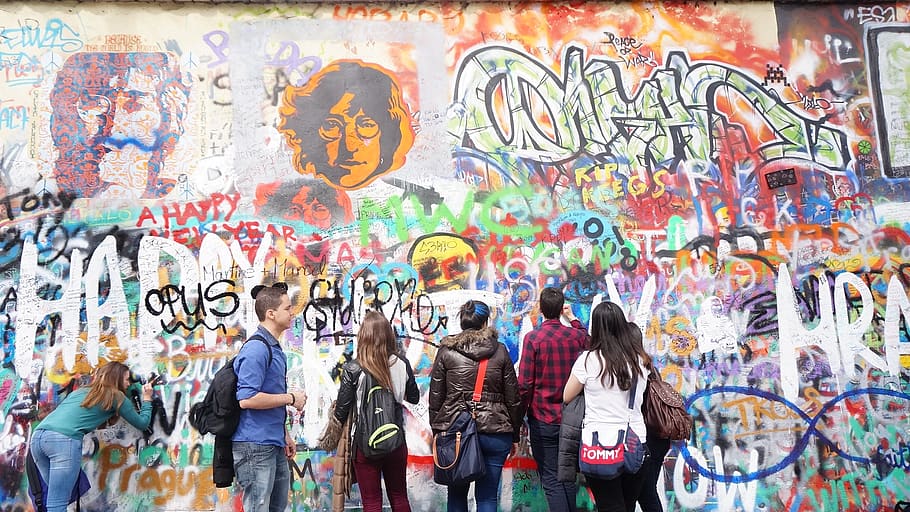 Restrictions throughout the world are gradually being lifted, and we are returning to our usual routine of taking walks, holding meetings, and visiting shops. And very soon we will head for museums, theaters, and cafes. And while we wait for museums and art galleries to open across the board, we tell you about a safe and free exhibition hall — street graffiti.
The days when graffiti was considered vandalism have long gone. Today street art (attractive street art) is part of our aesthetics, a social or political statement, and the image of many modern towns. And so we have put together for you the world's top 10 graffiti works, that you will soon be able to see live.
My God, Help Me to Survive This Fatal Attraction!, Berlin, Germany
Artist: Dmitri Vrubel, a Russian artist who lives in Berlin
How to get there: His work is contained in the East Side Gallery. You can get there by subway, U1 line, to Schlesisches Tor station, followed by a 10-minute walk. A one-way subway ticket costs €2.50.
The kiss was intended to symbolize the ten-year agreement concluded between East Germany and the USSR in 1979 and was printed as a photo in hundreds of newspapers.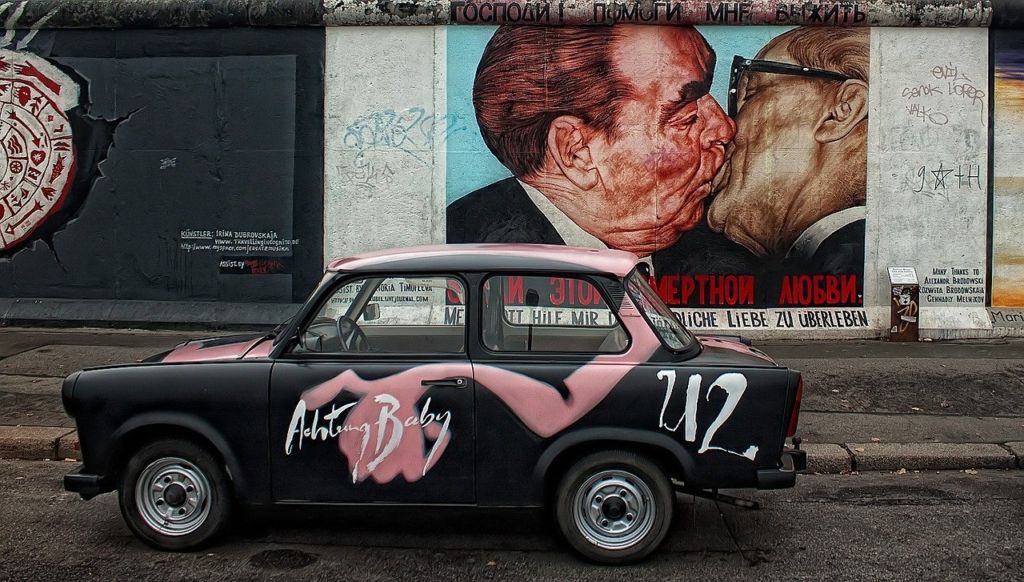 Ordering Machine, Grenoble, France
Artist: Nevercrew — a team of two artists from Italy. They currently live in Switzerland.
How to get there: Ordering Machine is two minutes' walk from the bus stop Championnet. Buses 12 and C3 will take you there.
Description and history: The huge graffiti covering an entire wall portrays two realistic whales hung from a clothes hanger wrapped in a piece of cloth. The artists wanted to highlight the problem of mankind exploiting natural resources. This work appeared on the wall to mark the festival of street art in Grenoble in 2016.
Kelburn Castle, Glasgow, Scotland
Artists: Nunca, Nina Pandolfo, and OSGEMEOS (twin brothers). All the artists are Brazilian.
How to get there: By bus A78 in the Greenock direction. A one-way ticket costs £5. The journey will take around 45 minutes.
Description and history: Kelburn Castle was built in the 13th century, so it's no surprise that it required significant reconstruction by 2007. The castle's owner, Patrick Boyle, Earl of Glasgow, suggested that the state agrees to an original idea — he invited famous street artists to paint the castle facade.
Big Raccoon, Lisbon, Portugal
Artist: Bordalo II.
How to get there: You can view the raccoon on Bartolomeu Dias street (two minutes' walk from the National Museum of Contemporary Art).
Description and history: Lisbon has every right to be considered one of Europe's street art capitals — it even has a government department responsible for street art. So street artists here are liked and respected, and not considered vandals.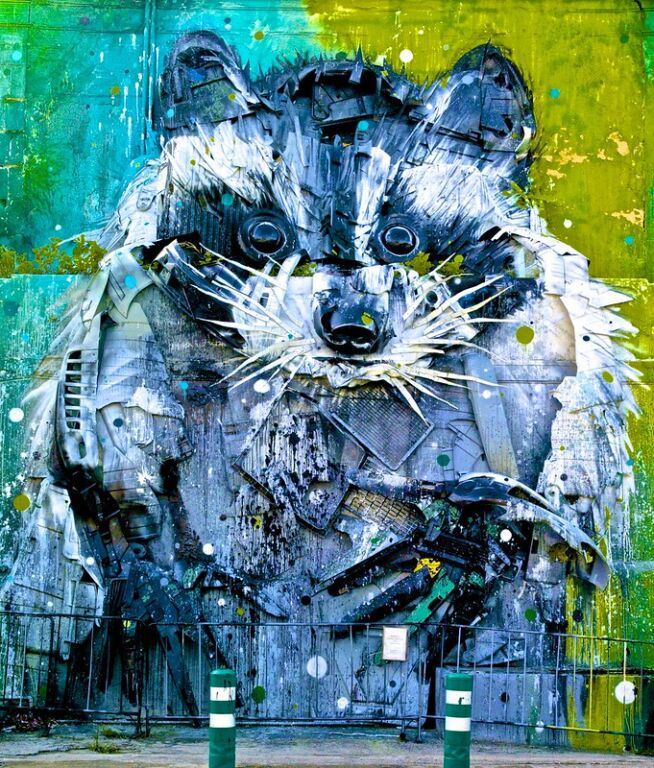 Lennon Wall, Prague, the Czech Republic
Artist: Dozens of different artists.
How to get there: Two minutes' walk from the Church of Mother of God before Týn.
Description and history: The first drawings appeared on this wall opposite the French embassy immediately after John Lennon's death in 1980. The government waged a long battle against this "vandalism," but according to rumors, the French embassy provided support to the fans and requested that the wall be left in peace in order to prevent protests and unrest.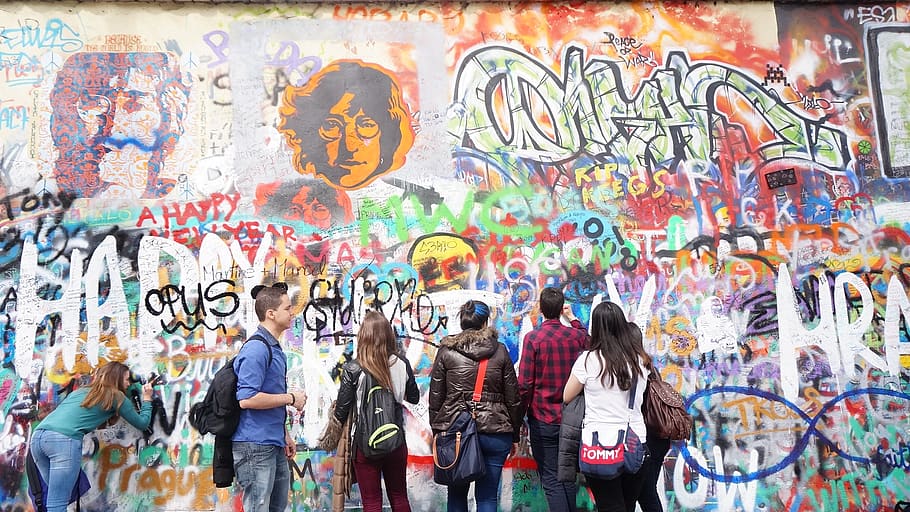 Maya, Moscow, Russia
Artist: Brazilian artist Eduardo Kobra
How to get there: The graffiti is located at Bolshaya Dmitrovka 16/1 (5 minutes' walk from Teatralnaya subway station).
Description and history: This brightly-colored graffiti in the center of Moscow doesn't tell you any story of social conflict, but it does attract attention for both its coloring and size (18х16 meters). It portrays the famous Russian ballerina Maya Plisetskaya. The work appeared in 2013, a year and a half before her death, so the Bolshoi Theater star was around to see and appreciate the work.

Rage, the Flower Thrower, Bethlehem
Artist: Banksy.
How to get there: Half an hour by foot from the Church of the Nativity.
Description and history: Banksy is the most famous street artist of our times. Nobody knows who he is in actual fact, but his works are known throughout the world as they always touch upon provocative matters (politics, society, military conflicts, etc.).