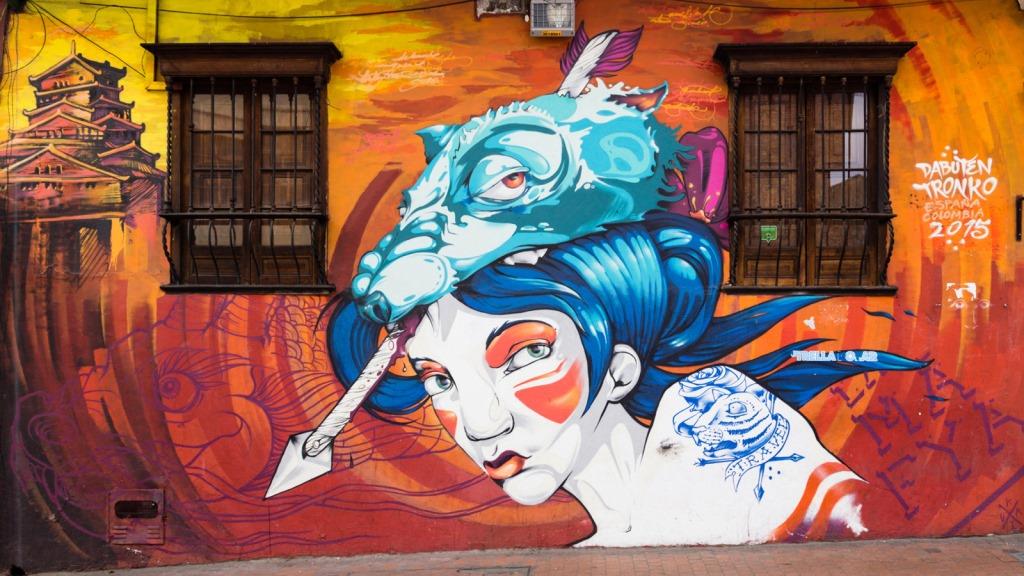 While many countries treat street art as offensive or illegal, Colombia embraces the public artistic expression of its people.
For those intrigued by the beautiful art of the streets, Four Seasons Hotel Bogota and Four Seasons Hotel Casa Medina Bogota now offer an exclusive tour providing unique insights into the city's creative underworld.
Led by graffiti expert Camilo Fidel Ph.D., the tour will take guests to view some of the most spectacular pieces, as well as offering on-hand expertise and insights that can't be matched anywhere else in the city. Those interested can view Camilo Fidel's work on social media at @camilofidel and @vertigograffiti.
Hotel Packages for Art Lovers
Four Seasons is the perfect place to stay for visitors interested in viewing the street art, and special packages are available.
The Standard Package includes a Superior, Deluxe or Premier Room, standard service transfer and Graffiti Tour with expert Camilo Fidel at USD 699 per night with a minimum of a three night stay.
Another bundle on offer is the VIP package which includes a Grand Premier Room for USD 799 per night, the Graffiti Tour directed by Camilo Fidel and a luxury service transfer. This package has a minimum of a three night stay.
Reservations may be made by calling +57 (1) 3257900 or booking online for either Four Seasons Hotel Bogota or Four Seasons Hotel Casa Medina Bogota.
About Graffiti in Bogota
In 2011, after a series of protests in the capital city of Bogota, police decriminalised the act of graffiti in the city – and what followed was a revolution of art. Eight years ago, street paintings were still common in the capital, but since legalisation, masses of talented creatives have burst onto the scene using the city as their expanding canvas.
The city allows artists to paint any wall, as long as they have permission from the building's owner, or if public property, from the state.
Many artists have become famous, and some travel the world spreading their messages, but all of them have their work displayed on the streets of Bogota. Creatives from across Colombia are represented in the capital including Vital, from Cali, and La Plaga from Medellin.
The term graffiti, which is derived from the Italian word graffito, is known as one of the oldest arts to express feelings or to make a political statement in the form of scribbled, scratched or painted elements on walls or facades.
Graffiti Tour Highlights
Guests will be stunned at the works of artists such as Chanoir, a Colombian creative who was raised in France and studied at the School of Fine Arts in Paris. Chanoir is known for his prolific figures of colourful kittens with different expressions and postures, which are inspired by the work of the New York artist Keith Haring, as well as street art of the 70s and 80s.
Another artist featured on the tour is Vertigo Graffiti, who has been prominent in the city since 2016. The Colombian worked on a project to turn an industrial area of the city, Distrito Graffiti, into an international area of exceptional artwork.
Other artists included on the tour include Pez, who is a Spanish artist from Barcelona; Whatisadam, a Canadian; and Jaune, a Belgian street painter.