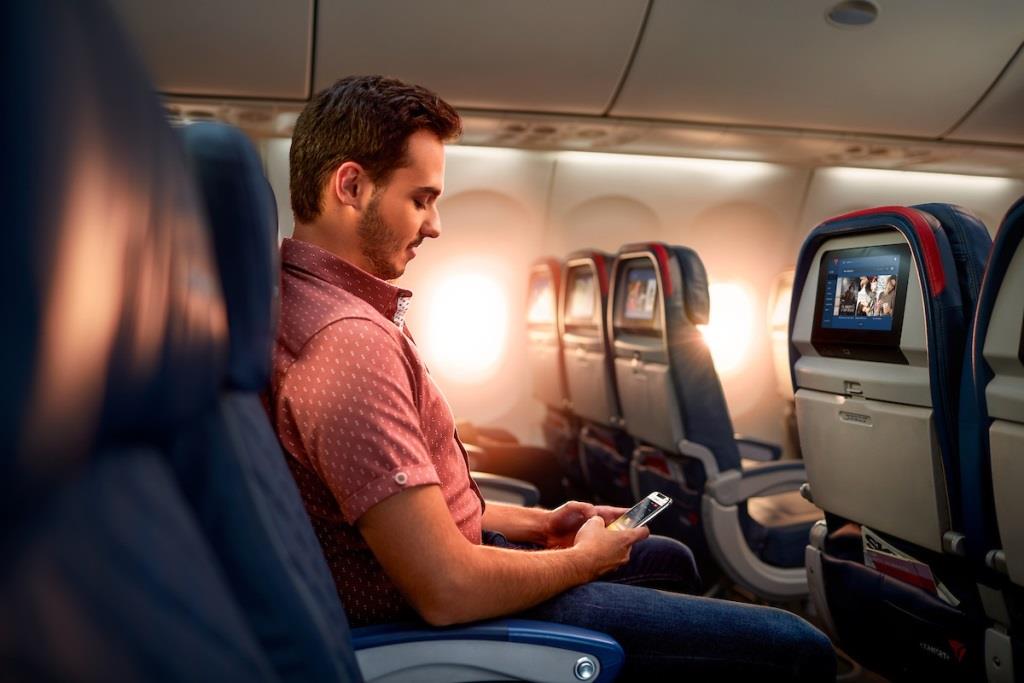 Delta is continuing to adapt to rapidly evolving customer demands with a number of key changes to ensure safe travel. Announcements in recent weeks have demonstrated the airline's commitment to reflect feedback from customers about what they value most, from introducing a new standard of cleanliness to expanded social distancing efforts.
Safety remains a key customer concern when traveling during the COVID-19 pandemic. As a result, the carrier is providing face masks for employees and introducing a new system-wide boarding process aimed at protecting customers when traveling.
Providing face masks to employees following the recommendation of the CDC. Customers are encouraged to bring their own face masks to ensure protection while traveling.
Adjustments to the boarding process to encourage social distancing. Starting April 10, all flights will follow a back-to-front boarding process to support social distancing and reduce the instances of customers needing to pass by one another to reach their seat. The measures will be in place through May 31 and may be adjusted or extended depending on COVID-19 developments.
Pre-boarding, as always, includes those who need extra time and assistance. During the main boarding process, customers will be invited to board by rows, starting from the rear of the aircraft, forward.
Customers are encouraged to help with good social distancing practices by waiting for their row to be called. Those seated in Delta One or First Class, as well as Diamond Medallion Members, remain welcome to board at any point during the boarding process.
The new process builds on the metered, or spaced, boarding that began in early April, and boards fewer customers at a time to allow for more distance between them.
Delta's effort to reflect evolving demands led to a series of customer-focused changes in recent weeks, including:
Leading the industry with clean. We are transforming expectations for cleanliness across airports and on all flights to deliver a new standard of clean for customers. From expanding electrostatic disinfecting spray fogging to all aircraft, to adopting extensive pre-flight cleaning practices that disinfect high-touch areas customers care most about, the airline is committed to ensuring customers feel confident now, and always, when traveling with Delta.
Encouraging and expanding social distancing efforts. Delta is taking steps to help customers and employees practice social distancing on the ground and in the air in keeping with current health-expert recommendations. The airline is blocking middle seats in Main Cabin, Delta Comfort+ and Delta Premium Select across all flights, reducing the number of customers on each flight, and managing Medallion Complimentary Upgrades at the gate to promote a safe flying experience.
Reducing touch points on board. The airline streamlined on board food and beverage service on all flights and encouraged customers to pack their own food and beverages to decrease touch points. A comprehensive list of temporary onboard changes can be found at delta.com.
Providing supplies directly to customers. When available, the airline provides hand sanitizers, amenity kits and other protective equipment to employees and customers to minimize the spread of COVID-19 and other viruses.
Working with customers when plans change. The carrier has waived change fees for trips through May 31, 2022, and is working directly with customers to adjust travel plans, using relationships with other airlines when needed. Additionally, the airline continues to adjust flight schedules in response to White House, State Department and CDC guidance.
Extending Medallion status and offering support for SkyMiles members. Delta extended current status for Medallion Members through 2021, offering greater flexibility as coronavirus impacts travel plans. Additionally, other SkyMiles program, Delta Sky Club and Delta SkyMiles American Express Card benefits were extended between six months and one year to support future travel.