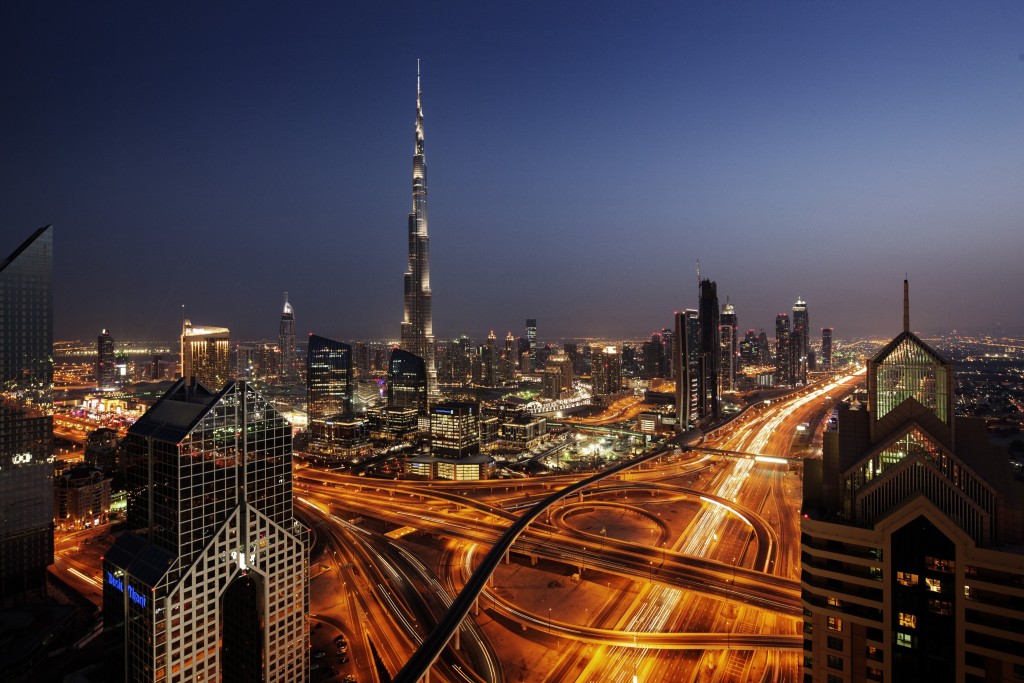 The Dubai Future District will see Dubai World Trade Centre, DWTC, Emirates Towers and Dubai International Financial Centre, DIFC, directly connected via a bridge, making it the Middle East's largest district dedicated to developing the new economy.
His Highness Sheikh Mohammed bin Rashid Al Maktoum announced the launch of an AED1 billion fund to support new economy companies who will operate out of Dubai Future District, and who have the potential and foresight to drive Dubai's new economy and contribute to enhancing the emirate's position as a preferred destination for global talents and entrepreneurs, through many initiatives and projects aimed at turning Dubai into a nexus for business and an integrated investment environment that offers exceptional facilities.
The new district, along with the new fund, will provide unprecedented financing and legislative facilities and options for businesses.
His Highness also announced a new AED2 trillion target for the volume of Dubai's foreign trade by 2025, which will be supported by establishing 50 offices around the world, each tasked with promoting Dubai's unrivalled trade, tourism and investment offerings through and intensifying and unifying of external marketing efforts.
During the Dubai Council's meeting, 50 offices around the world were established to promote Dubai in the commercial, tourist and investment fields. These offices will provide unified centres to serve global investors, innovators, tradesmen, tourists and talents. They will also work on enhancing Dubai's international presence, reducing foreign operational costs, doubling global promotional efforts, boosting Dubai's commodity, service, knowledge, cultural and creative exports, increasing the emirate's touristic, investment, financial and knowledge revenues, and attracting talents and students.
The Dubai Future District initiative acts as an umbrella to many joint projects that will be launched in line with the 4th of January 2020 Document, and in which he pledged to continue working on developing the emirate by welcoming national and international talents, building new partnerships that create job opportunities and provide financing to entrepreneurs and startups, and adopting initiatives that facilitate the establishment of new companies and the launch of innovative ideas to design the economy of the future.
Ten initiatives will be launched in the coming period to support the economy of the future by providing an attractive investment, technological, legislative, service and enabling environment that is the best of its kind in the region and globally.
The fund aims to enhance Dubai's position as a preferred destination to establish future economy companies, increase the contribution of the new economy companies in the GDP, create job opportunities, and support the private sector and foreign investments in Dubai's future economy companies.
If you like to see new hotel openings in Dubai, check out our article in our Spotlight section.