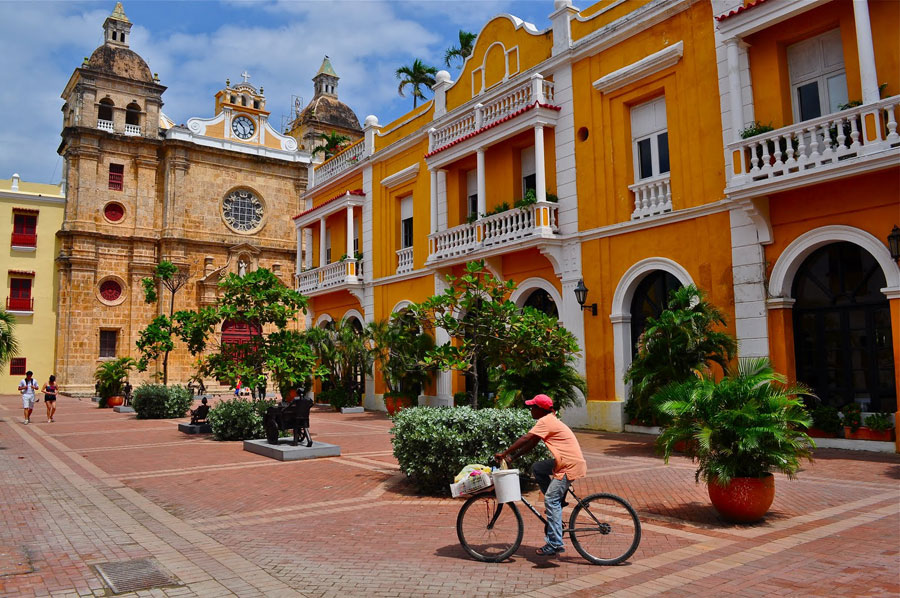 America's fastest-growing airline is leap-frogging its competitors by offering Guests more choices than ever before between the U.S. and Colombia. Spirit Airlines announced it will add two new destinations to its network in 2020, with service to Bucaramanga (BGA) and Barranquilla (BAQ) starting in April.
Spirit Airlines flew its first flight to Colombia in May 2008, connecting Fort Lauderdale (FLL) to Cartagena (CTG). The airline's expansion continued over the next decade with flights to Bogota (BOG), Medellin (MDE), Armenia (AXM) and Cali (CLO). Separately, the airline established nonstop flights between Orlando (MCO) and Cartagena, Bogota and Medellin. The addition of Bucaramanga and Barranquilla to Fort Lauderdale's lineup means Spirit serves more cities in Colombia nonstop from the U.S. than any other airline, with a total of 10 routes from two U.S. gateways to seven Colombian cities.
The new destinations broaden Spirit Airlines 's reach into Colombia 's business and leisure markets. Barranquilla is the economic epicenter of the north coast. Bucaramanga is the hub for the entire Santander state and eastern Colombia region, which is a diverse origin and tourism market. Spirit's service will be the first ever to connect this region to the U.S. nonstop.
"We are very proud of our service growth in Colombia, connecting many Colombian cities to multiple U.S. Gateways over the last 10-plus years. Colombia is considered home to many in Florida and it is also a destination that has gained so much interest in the past years from the leisure traveler. We are very excited to add Bucaramanga and Barranquilla to our Spirit Family and continue with our mission to offer the best value in the sky to those looking to visit family and friends and those looking for their next adventure," said Ted Christie, President and CEO at Spirit Airlines.