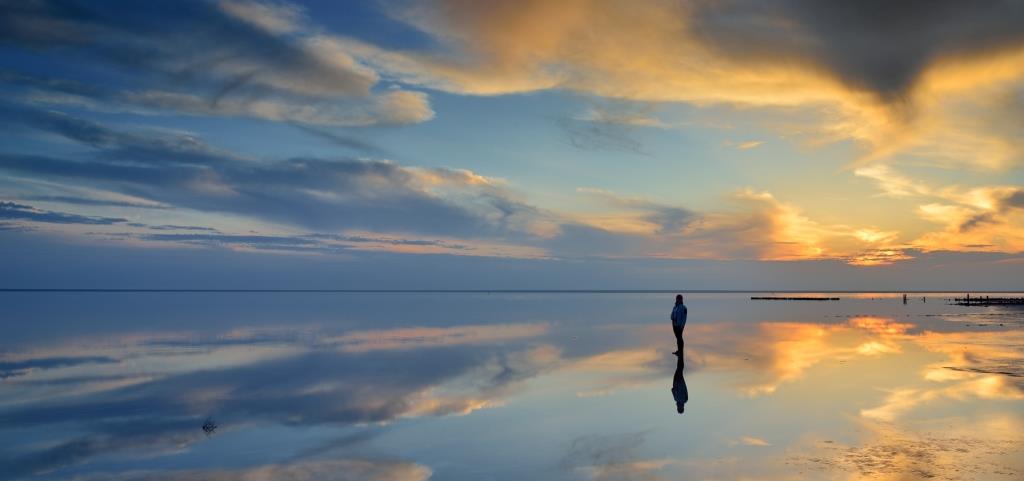 Do you think about where to go on a honeymoon to remember this romantic adventure for a lifetime? You know, there are so many beautiful places in Russia, and a lot of people even have never heard of these holiday destinations. Therefore, we would like to bring to your attention the 5 most striking and interesting places that are ideal for a honeymoon!
1. Lake Elton
When you notice Lake Elton for the first time, you have a desire to close your eyes and check whether the mirage disappears. Drifting clouds are reflected in this giant mirror – you make just a step forward and walk along a bright blue surface like in a fairy tale: the lake is ankle-deep, and only in spring, it's depth reaches up to 80 cm. Lake Elton is fed on mineral springs and salty rivers, but it has no runoff, so the water is brine. The best time to visit Lake Elton is late April – early May, as you can catch the bloom of bright red wild tulips on the local shores. The best way to get to the lake is by car or minibus from Volgograd or by train. You can rent a house or a room in the village of Elton or stay in a sanatorium.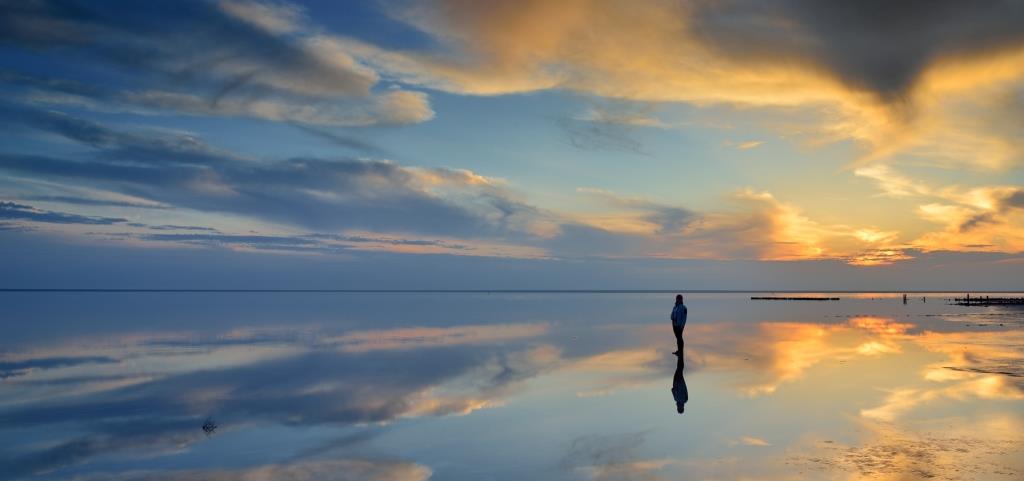 2. Mount Elbrus
It is difficult to imagine a place more romantic than a mountain peak. A stunning view for many kilometers around, the contrasting sky, which happens only in the mountains, the absolute silence, the chemistry between two people, and the feeling that you are alone in the whole world. Elbrus is the highest point in Europe with a height of 5,642 meters. The worth of confessions made at such a height increases thousandfold.
The ideal season for climbing Mount Elbrus is from June to September. But note that you should prepare in advance because your body needs to adapt to such a height.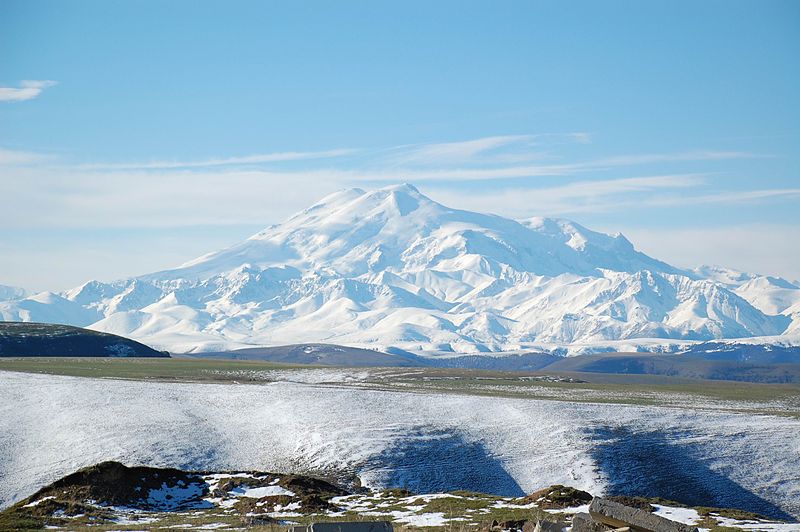 3. Baikal
Baikal is a beautiful lake that is looking much like a sea. The nature of Baikal is amazing and unimaginable in its beauty! On the coast of this lake, there are many hotels, guest houses, and recreation centers from economy to luxury class. You will have the opportunity to admire a stunning view of all the beauties of Lake Baikal: rocks and steppes, wonderful animal world, extensive plant kingdom, and the endless horizon line. If you prefer a beach holiday, it is best to opt for the Small Sea region or Chivyrkuisky Bay. There are warm water and soft sand, and the rocks are an excellent refuge from mosquitoes.
4. Lago-Naki Plateau
Lago-Naki Plateau in the west of the Caucasus is the embodiment of an alternative rest for those who are tired of the hot beaches. The Caucasian mountain range reliably guards the peace and serenity of Lago-Naki. The plateau is a part of the Caucasian Biosphere Reserve, and to enter, you have to pay for an admission pass which costs 150 rubles per person per day. The formalities take no more than 10 minutes, but as a reward, you get the tickets to another world with alpine meadows, transparent streams, boxwood groves, solid rocks, and mysterious caves. Silence, a beautiful sunset, and you are standing together with your loved one on the edge of a cliff and holding hands – this is one of the best options for a romantic honeymoon in Russia.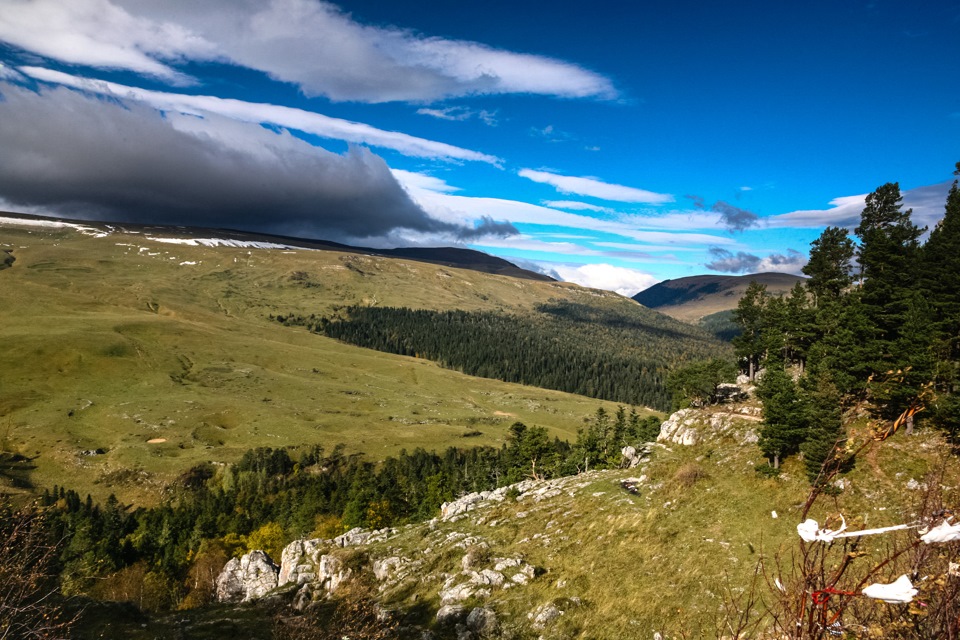 5. Seliger
The beauty of Seliger leaves anyone indifferent! This is a system of lakes of glacial origin in the Novgorod and Tver regions. The unspoiled nature makes Seliger a great place to relax and restore vital energy. The city of Valdai or, as they also call this place – "Little Switzerland," as well as the Valdai Hills are a protected area that strikes with the beauty of its nature. Seliger is a great place for a honeymoon with your loved one! Concerning entertainment, you can boat and ride a jet ski, go diving, windsurfing, fishing, and hunting, and take part in different excursions to local attractions!