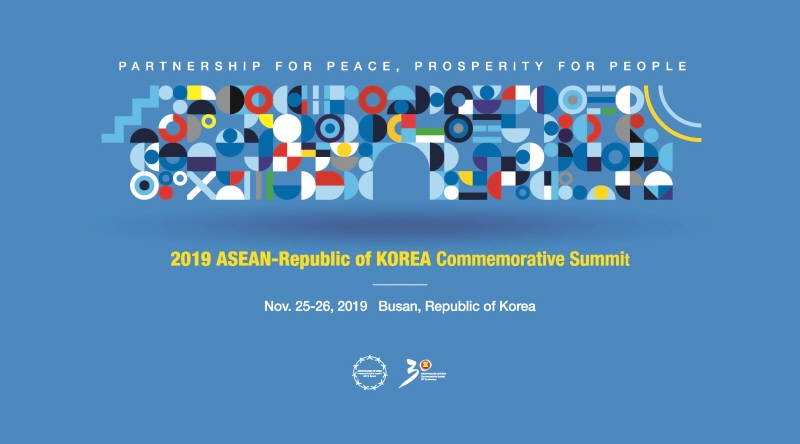 The 2019 ASEAN – Republic of Korea Commemorative Summit is set to take place this month from November 25 – 26 in the port city of Busan, Korea.
The Commemorative Summit will be the largest official international conference to be held in Korea since President Moon Jae-in's inauguration. Celebrating the 30th anniversary of Korea – ASEAN Dialogue Relations, the summit will gather heads of state and government officials from the ten ASEAN member states as well as the Secretary-General of ASEAN to review the progress made within the Korea-ASEAN relations over the past 30 years and set plans for development in the 30 years to come.
In anticipation of the summit, special events have been taking place across Korea. The ASEAN-Korea Train, under the theme "Advancing Together" invited two hundred delegates from the 10 ASEAN member states and Korea for a 3-day train trip to key destinations in Korea including Seoul, Suncheon, Gwangju and the host city of the Commemorative Summit – Busan. The program offered participants an opportunity to share their respective cultures while exploring the traditional and contemporary culture of Korea together.
2019 ASEAN – is the third ASEAN – Republic of Korea Commemorative Summit to be held in Korea, and the second to take place in the city of Busan. Jeju hosted the first summit back in 2009, and the second summit took place in Busan in 2014.
Located in the southeastern coast of the Korean peninsula, Busan is Korea's second largest city and home to some of Korea's most famous beaches and landmarks. The city recently concluded its annual Busan International Film Festival in October, gathering filmmakers from all over the world for its 10-day run. The two upcoming summits will take place at Busan's BEXCO Convention Center as well as Nurimaru APEC House, a Unique Venue which served as the setting of the 2005 APEC Summit.