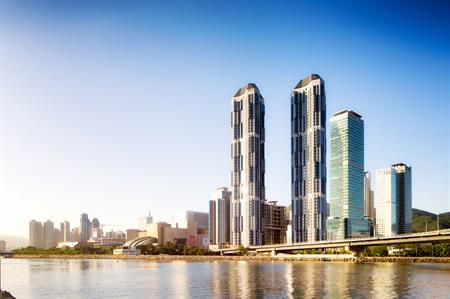 Route selections to Asia expands as Finnair adds Busan, South Korea's second largest city as a new destination in spring 2020. Finnair will be the first and only airline connecting Busan to Europe with a non-stop flight.
The Busain route will be operated with Airbus A350 aircraft three times a week, on Mondays, Wednesdays and Fridays in summer season 2020, starting on March 30th. Busan is located on the south-eastern tip of the Korean Peninsula and is known for its beautiful scenery that combines mountains, rivers and the sea. It offers excellent beaches and great hiking trails in a temperate climate.
"We are excited to be the first European airline operating to Busan, which is a wonderful addition to our Asian network," says Ole Orvér, Chief Commercial Officer, Finnair. "Korea is one of our top markets globally, and we have been operating to Seoul for 11 years. We are delighted to be able to offer a new destination to our customers in Korea and to continue growing sustainably in Asia."
Finnair specialises in connecting Europe and Asia via the short Northern route through Helsinki, Finland, with timetables designed to support smooth transfers and short travel times. The addition of Busan into Finnair's network connects over 100 European destinations with 20 destinations in Asia.