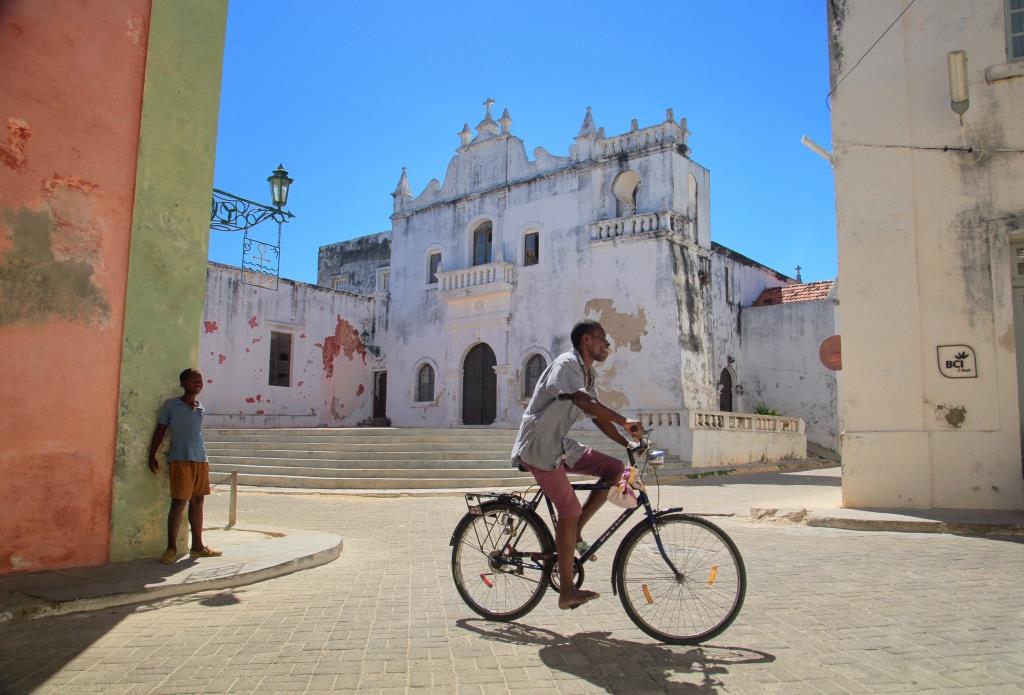 Australia's pioneer of expedition cruising, Coral Expeditions have released three new itineraries as part of the maiden voyage series of the newbuild Coral Geographer during February, March and April 2021.

The collection of Indian Ocean expeditions focuses on some of the most remote islands across the vast arc of the Indian Ocean. Coral Expeditions brings its trademark destination-intensive, small-ship cruising experience to this region for the first time. Onboard historians, anthropologists and destination experts provide informal interpretation to the small complement of guests. Carefully curated all-inclusive excursions and activities are designed to immerse guests in the fascinating histories, and unique flora and fauna of these remote islands.

Small islands at the edge of Africa is a 17-night expedition taking in the coastlines of Mauritius, Reunion, Madagascar, Mozambique and Tanzania. Departing Mauritius on 17 February 2020, the itinerary showcases frontier islands that stand at cultural crossroads influenced for centuries by Asia, Africa, Europe and the Middle East. The cruise concludes in Zanzibar on 6 March 2021.

Navigating the Indian Ocean is a 19-night voyage from Zanzibar to Fremantle that sails east in a southern arc from the ancient spice island of Zanzibar off the African coast. This is a classic ocean passage allowing guests to settle into the rhythm of the sea and ship. An extensive onboard program is offered, including guest lectures and celestial navigation lessons from a Master Mariner.

Island outposts of Australia's West Coast is a 27-night expedition from Fremantle to Darwin that will take guests to the farthest reaches of the Australian territories. The itinerary includes the Abrolhos Islands, where guests may swim with sea lions, Shark Bay, Cocos (Keeling) Islands, Christmas Island and Ashmore Reef. Wildlife abounds with rare seabird habitats and extraordinary marine life.

"We are releasing these new voyages following strong market reception to the recently launched Singapore to Seychelles 25-night Maiden Voyage of Coral Geographer" said Jeff Gillies, Commercial Director at Coral Expeditions.

Added Mark Fifield, Group General Manager: "as with our previous new ship, construction of Coral Geographer is well on track for timely completion. She is designed for exactly these types of blue water remote expeditions. I look forward to being onboard when she sails west from Singapore for the first time".

With a maximum of 120 guests, Coral Geographer is a sister ship to the successful Coral Adventurer, with some additional innovations for guest comfort. Six suites with panoramic glass-enclosed baths, 54 all outside staterooms finished in stone and wood, expansive deck areas, four indoor and outdoor bars, and a show galley build on the company's reputation for small ships with big-ship comforts.

Further details of the new voyages include;


Coral Geographer Voyage 3: Mauritius to Zanzibar (17 nights)

Small Islands at the edge of Africa

Expedition Highlights:
Explore the majestic highlands of Reunion Island, with views from Nez des Boeuf of vast volcanic cirques
Discover Madagascar's extraordinary landscapes at several National Parks, and spot prolific birdlife, lemurs and other endemic wildlife
Meet the semi-nomadic Vezo people at Andavadoaka and Bel Sur Mer, who make their living from the sea
Walk down the marvellous Avenue of the Baobabs, 'the most beautiful road in Madagascar' and feel small as you gaze up at the towering bottle-shaped trees
Visit the Southern Hemisphere's oldest building, the Chapel of Nossa Senhora de Baluarte, and wander the historic streets of Stone Town at the Island of Mozambique
Explore the ruins of the medieval sultanate of Kilwa Kisiwani, a 14th-century city of grand proportions
Walk the streets of colourful Zanzibar, and discover the palm-fringed beaches, bazaars and dhow-crowded harbour

Embark: Port Louis, Mauritius Wednesday 17 February 2021 at 3 pm
Disembark: Zanzibar, Tanzania Saturday 6 March 2021 at 10 am
Priced from $14,900 per person, twin share. Combine Voyage 3 with Voyage 4 and obtain a 50% discount on voyage 4: Navigating the Indian Ocean.

Coral Geographer Voyage 4: Zanzibar to Fremantle (19 nights)

Navigating the Indian Ocean

Expedition Highlights:
Depart from Zanzibar with its rich spice route trading heritage
Learn the craft of Celestial Navigation from Captain Gary Wilson
Enjoy true freedom and space on an epic ocean-going passage across one of the world's great oceans
Share the waves with migratory seabirds and marine wildlife
Arrive at home shores for a signature welcome party in Fremantle, WA's historic port city
Embark: Board at Zanzibar, Tanzania Saturday 6 March 2021 at 6 pm
Disembark: Fremantle, West Australia Thursday 26 March 2021 at 8 am
Priced from $9,980 per person, twin share. A 10% discount applies to purchase of adjoining cruises.

Coral Geographer Voyage 5: Fremantle to Darwin (27 nights)

Islands Outposts of Australia's West Coast

Expedition Highlights:
Learn about shipwrecks and mutiny, enjoy bird watching, snorkel or scuba dive and swim with inquisitive sea lions at the Abrolhos Islands
Walk upon the red sand country and learn about the world's oldest living life form at Shark Bay
Join in Self Determination Day celebrations, enjoy bird watching, kayaking, snorkelling or scuba diving and relax on Australia's best beach at Cocos (Keeling) Islands
Birdwatch, crab watch and discover the extraordinary marine life amongst the tropical waters and National Park of Christmas Island.
At Ashmore Reef spot seabirds, dugongs and turtles
Comprehensive program of activities, demonstrations and informative presentations from our expert expedition team
Embark: Fremantle Friday 26 March 2021 for 9 am departure
Disembark: Darwin Thursday 22 April 2021 at 9 am
Priced from $19,990 per person, twin share.