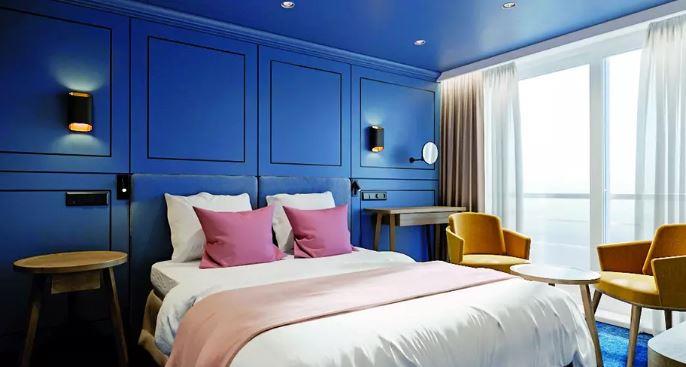 Saga is using its experience of building two new ocean cruise ships to design a newbuild for river cruising. The new ship will be built by Vahali, a Dutch-founded company and will sail on European rivers in spring 2021.
Spirit of the Rhine will be sailing on the Rhine, Moselle, Main and Danube as well as through the waterways of Holland.
Onboard will be a lounge with bar, a separate library area, a main restaurant, a large sun deck, jacuzzi, barbecue, seating area, small gym, complimentary Wi-Fi, concierge services. Almost all cabins will have French balconies with floor-to-ceiling picture windows.
Advance Registrations for the ship are open until November 22, 2019.