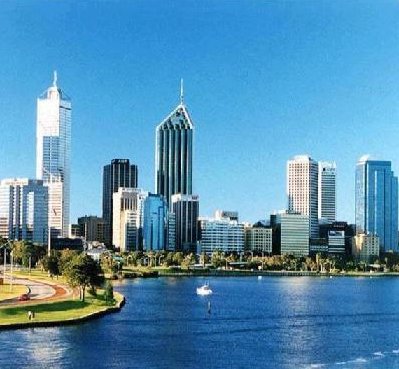 Qantas and the West Australian Government are partnering to promote the State as one of Australia's premier tourist destinations through a new three year multi-million-dollar marketing agreement.
The $5 million package will target travellers from across the country and overseas, to boost visitor numbers and tourism spending in Western Australia.
The announcement comes as the inaugural Qantas flight between Darwin and Broome takes off linking the Northern Territory to WA's North West Coastline.
The new direct route will be operated by QantasLink's 100-seat Fokker 100 aircraft, offering three flights per week for corporate and leisure travellers visiting the region.
Qantas Group Chief Customer Officer Steph Tully said the marketing agreement demonstrated the national carrier's commitment to support the WA tourism industry.
"Regional WA is home to some of the most breathtaking landscapes in Australia and we're pleased to be working with Tourism Western Australia to show them off to more people from around the world," Ms Tully said.
"Nearly three quarters of international passengers on our London-Perth flights are opting to stopover in WA spending around $93 million in the State."
"It is fantastic to launch this new agreement on the same day as our inaugural Broome-Darwin service takes flight. This service will give holidaymakers a new way of exploring the north west coast and provide local residents with a direct route to Darwin."
Minister for Tourism the Hon. Paul Papalia said the new tourism agreement and the new Broome-Darwin route were great news for WA.
"We know that thousands of people have already taken advantage of Qantas' affordable airfares from Perth to both Broome and Exmouth.
"This new agreement means the State Government, through Tourism WA, can continue to work with Qantas on future initiatives that help to bring more people to WA, to explore our modern vibrant city and unique regional areas."
Since its launch in 2018, more than 31,000 passengers have taken advantage of the discounted weekend fares to both Broome and Exmouth, and Qantas is working with the Government to extend the Exmouth trial to the 2020 whale watching season.
More than 2,300 travellers took advantage of the special weekend fares to Exmouth in this year's peak season from June to September, with over 90 per cent of the discounted fares booked.
The Qantas Group operate 23 domestic routes to, from and within WA and three international routes out of the state – offering a total of more than 8 million seats this financial year. The Group also supports more than 4,000 local jobs and contributes more than $1 billion to the State's economy.
To celebrate the launch of the inaugural Broome-Darwin services, Qantas is offering sale fares starting from $199 one-way available until 6 November for travel between 20 November 2019 and 25 March 2020.