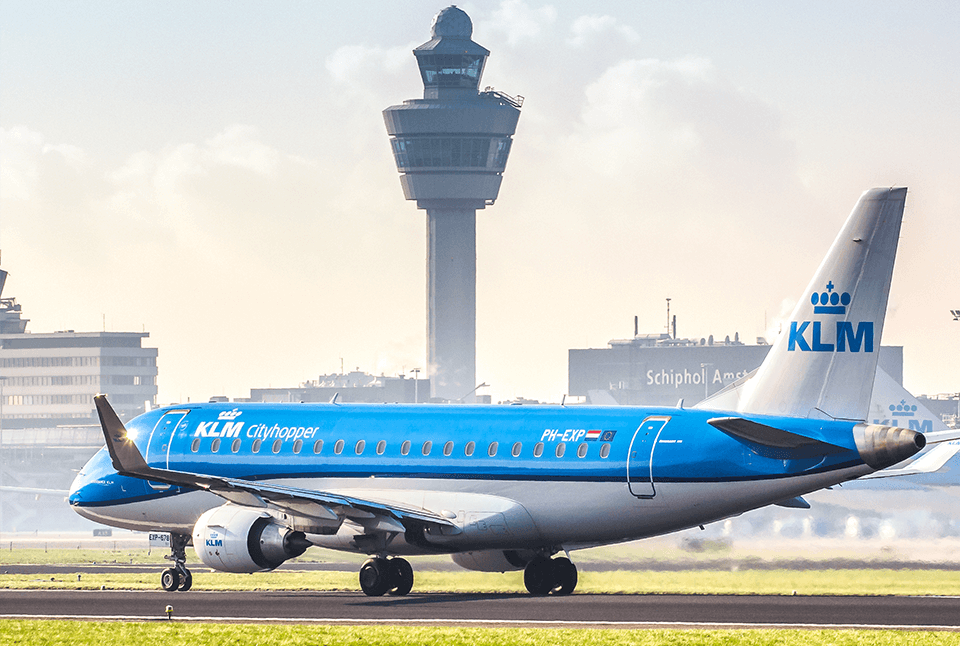 Today, KLM and Microsoft signed a letter of intent in Washington to investigate the possibilities for cooperation in the field of sustainable aviation. The agreement also includes a commitment to purchase Sustainable Aviation Fuel (SAF). Sustainable Aviation Fuel has the potential to reduce CO2 emissions by up to 80 percent compared to fossil fuel. This is possible with a large-scale application and in every life phase of the devices. Microsoft will purchase a quantity of SAF to be used for all flights that Microsoft employees make between the US and the Netherlands (and vice versa) with KLM and Delta Airlines. This is in line with KLM's Corporate BioFuel Program.
"Now that Microsoft and KLM are joining forces, this offers real opportunities for accelerating the development of sustainable aviation. KLM has been encouraging the development of a market for sustainable aircraft fuels since 2009. KLM believes that the production of sustainable aircraft fuels in the medium and long term is important for achieving the CO 2 reduction targets within the aviation sector. Together with partners such as Microsoft, we can achieve this much faster", said Boet Kreiken, EVP Customer Experience.
In addition, Microsoft and KLM want to explore in which other areas cooperation can be made to increase sustainability and reduce aviation-related emissions. The joint aim is to develop a blueprint that enables other companies to stimulate the demand for sustainable aviation solutions. In addition, companies can achieve objectives to reduce the ecological footprint of their own supply chain.
"Small changes can have a major impact on climate change, especially if they are applied by large, globally operating companies. Since 2012, the flights of Microsoft employees have been CO 2 neutral. We have also taken steps to encourage the use of collaboration tools, such as Teams, to reduce the need to travel. This day is a turning point where we look beyond the effects of our employees and use our influence to reduce air travel emissions throughout the sector," said Eric Bailey, Global Travel Director of Microsoft.
Fly Responsibly
The cooperation between KLM and Microsoft fits in perfectly with the Fly Responsibly initiative of KLM. With Fly Responsibly, KLM is taking the lead to realize a more sustainable future for aviation. This includes everything that KLM is doing now and in the future to improve the sustainability of its activities. But real progress will only be made if the entire sector cooperates in this. As part of the Fly Responsibly campaign, KLM invites its customers to use the CO 2 compensation program and asks companies to compensate for their business trips by participating in the KLM Corporate BioFuel program.