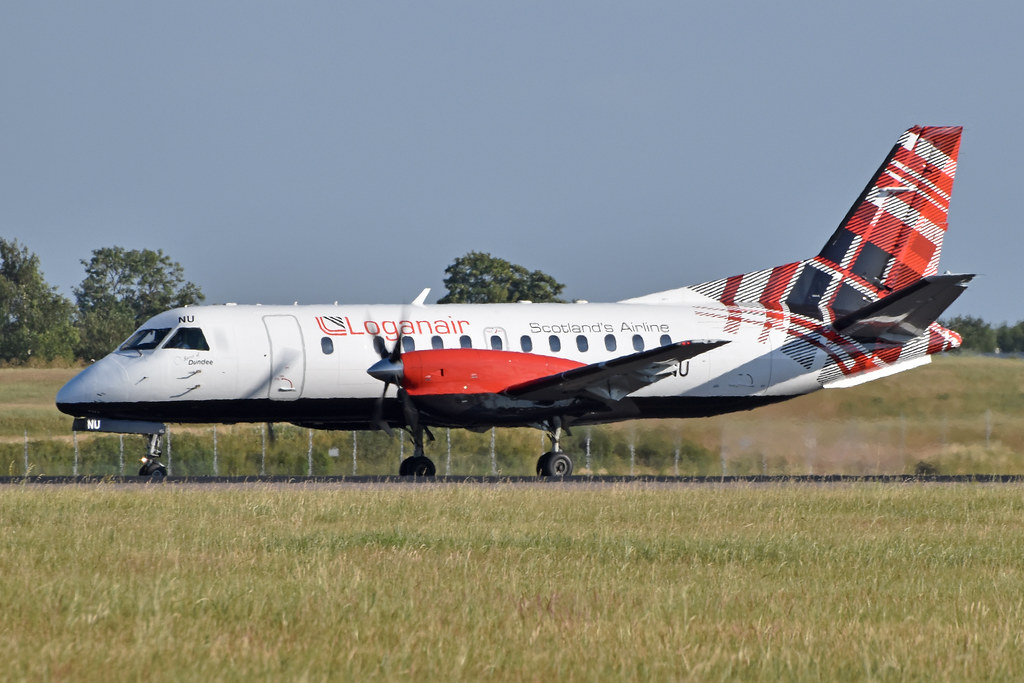 Loganair continues to expand its network after unveiling six routes to commence in 2020  -  including new destinations and additional connections linking airports across its extensive route map.
The airline has announced:
Glasgow to Cardiff – the first time it has connected the two cities
Aberdeen to Haugesund  – its first route from the Northern Norwegian airport and third from Norway
Aberdeen to East Midlands – growing its presence at both airports after being welcomed as East Midland's newest operator last week
Aberdeen to Brussels – an optimised schedule via Newcastle to significantly reduce journey times compared to current travel options
Newcastle to Bergen – the airline's fourth service from the North East airport and third from Bergen
Newcastle to Guernsey – a summer seasonal service to the popular Channel Island destination
The developments are the latest phase of the Scottish airline's 'Where next?' programme, expanding its route map both within the UK and across northern and mainland Europe – introducing 19 routes since the beginning of 2019 – now ranking as the UK's 5th largest airline by number of flights operated.
Loganair now operates to a total of 36 destinations in seven countries, which includes more domestic options than any other carrier.  However, its extended network spans the globe through a broad-reaching selection of codeshare and interline arrangements with some the industry's biggest airlines – recently adding Norwegian regional carrier, Wideroe alongside Emirates, Qatar, British Airways, KLM, Air France and Turkish Airlines.
All of the services will be operated by Embraer 145 or 135 jets, part of Loganair's overall fleet of 45 aircraft, and will be year-round, with the exception of the seasonal summer link between Newcastle and Guernsey.
The new services from Aberdeen to Haugesund and East Midlands, as well as Newcastle to Bergen will each link regions with notable energy, oil and gas or maritime sectors – combined with the Norwegian cities strong leisure offering.
Glasgow to Cardiff is a popular business service connecting Scotland and Wales, which should also be frequented by leisure customers on long weekends or extended breaks, while Newcastle's link with Guernsey is a Saturday service for weeklong summer holidays in the beautiful channel island.
Loganair will provide daily services to Cardiff with the remaining year-round schedules operating six days per week, excluding Saturdays.
With a long history serving the oil and gas sector, Loganair offers customers holding Vantage Cards or valid offshore ID's extra flexibility from the airline to help with changes in shifts patterns or weather that impacts upon connecting helicopter flights.
Across all its routes Loganair provides a complimentary baggage allowance, in-flight refreshments and the option to join Clan Loganair – the airline's competitive reward programme for frequent flyers. Business customers can also opt for several different fare products, offering a range of flexibility as required.
Jonathan Hinkles, Loganair's managing director said: "These new routes further expand the airline's reach across both the UK and Northern Europe – taking our jets to new destinations while introducing additional connections between airports we already serve.
"The energy market offers a lot of potential and these routes ensure Newcastle and Aberdeen are connected with Bergen and Haugesund, which in combination with recently announced services from Norwich mean these key energy regions are now easily within reach of one and other as part of Loganair's overall network.
"Notably, I'm extremely pleased to be able to announce a new route to Aberdeen from East Midlands after being welcomed as the airport's newest operator only last week – quickly building our presence in the region.
'We're also excited to begin serving Cardiff, operating flights between Scotland and Wales's biggest cities – a route which is as important for business as it is for leisure.
"As the airline continues to grow, we're continually looking for ways to enhance connectivity and convenience for our customers, spreading our wings further once again."
Lead in fares and start dates for each route are detailed below:
Glasgow to Cardiff operated by a 49-seat Embraer 145 jet aircraft will commence on February 27 with lead in fares starting at £44.99
Aberdeen to Haugesund operated by a 49-seat Embraer 145 jet aircraft will commence on February 24 with lead in fares starting at £89.99 / NOK 990
Aberdeen to East Midlands operated by a 49-seat Embraer 145 jet aircraft will commence on February 24 with lead in fares starting at £54.99
Aberdeen to Brussels via Newcastle operated by a 37-seat Embraer 135 jet aircraft will commence on October 28 with lead in fares starting at £89.99 / €100
Newcastle to Bergen operated by a 37-seat Embraer 135 jet aircraft will commence on April 26 with lead in fares starting at £89.99 / 929 NOK
Newcastle to Guernsey operated by a 37-seat Embraer 135 jet aircraft will commence on May 23 with lead in fares starting at £74.99