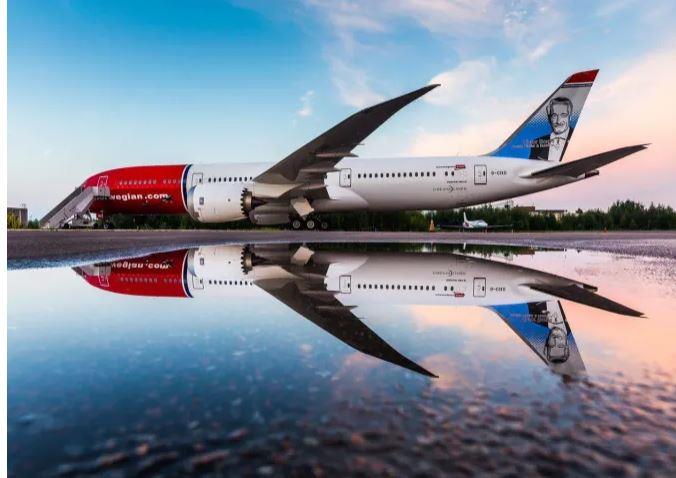 Norwegian has launched its Autumn sale, offering travellers extra savings on over 35,000 flights to Europe, the US and South America.
Consumers looking to book their next far-flung holiday or last-minute break can now enjoy discounted nonstop fares from London Gatwick to 16 destinations starting from £28.90 one-way available to book now at www.norwegian.com/uk/offers/big-sale/.
Based on departures from 1st November 2019 to 31st March 2020, holidaymakers can now book a flight to the US from £134.90 one-way, fly to South America from £199.90 or head to Europe from £28.90. Book by 22.59 BST 16th September 2019.
Flights available in the sale include:
Alicante from £28.90 one-way
Barcelona from £28.90 one-way
Madrid from £28.90 one-way
Malaga from £28.90 one-way
Gran Canaria from £39.90 one-way
Tenerife from £39.90 one-way
Rovaniemi from £39.90 one-way
Boston from £134.90 one-way
Los Angeles from £159.90 one-way
Miami from £154.90 one-way
New York from £134.90 one-way
Orlando from £154.90 one-way
San Francisco from £159.90 one-way
Tampa from £154.90 one-way
Buenos Aires from £239.90 one-way
Rio de Janeiro from £199.90 one-way
All sale prices are on the LowFare ticket type, providing consumers with a convenient way to travel as they will only pay for what they need. LowFare tickets include a 10kg hand baggage allowance, which includes one cabin bag and a small personal item as well as free onboard Wi-Fi.
Holidaymakers traveling with Norwegian to Europe will fly onboard modern 186 seat Boeing 737-800 aircraft while passengers travelling out to the US or South America will be able to enjoy the airlines state-of-the-art fleet of Boeing 787 Dreamliner aircraft which are more environmentally friendly. Customers will travel in comfort with attentive crew and attractive schedules from London Gatwick to the most popular destinations to Europe, the US and South America.
Matthew Wood, SVP Commercial at Norwegian said: "We are once again giving consumers the opportunity to travel even more affordably across the globe in our Autumn sale. These fantastic offers will allow holidaymakers and business travelers to take advantage of our low fares while enjoying exceptional levels of quality and service on board modern aircraft that reduce our impact on the environment".
Norwegian is Europe's third-largest low-cost airline, carrying more than 5.8 million UK passengers each year to over 50 global destinations. Norwegian has been named 'World's Best Low-Cost Long-Haul Airline' for the fifth consecutive year at the renowned Skytrax World Airline Awards 2019.
The airline was ranked the most fuel-efficient airline on transatlantic routes by The International Council on Clean Transportation (ICCT) for two consecutive years and has one of the youngest aircraft fleets in the world with an average age of 3.8 years.