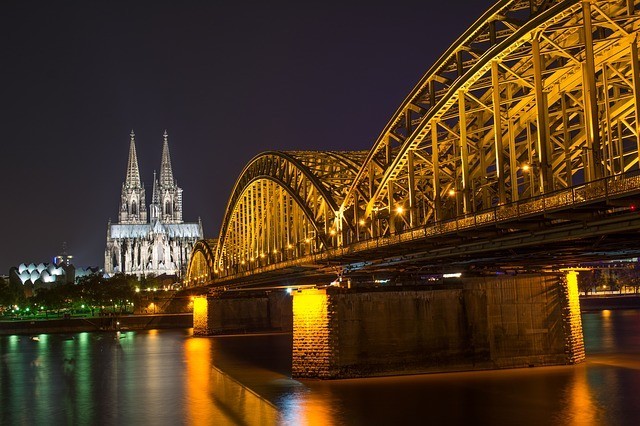 As part of its expansion plans MEININGER Hotels is experiencing strong growth in Germany and will be returning to Cologne. Only in 2017 the hotel group separated from a property, now a new project is sealed: In fall 2022 a new MEININGER Hotel will open in the German city on the Rhine.
After signing the contract for the new hotel project, MEININGER Hotels celebrate their return to the Rhine. The opening of the hotel comprising a gross floor area of more than 7,900 sqm and more than 200 rooms is planned for fall 2022. MEININGER currently operates 12 hotels in Germany and plans to open new hotels in Cologne, Dresden, Heidelberg and Stuttgart by 2022. Over the next three years, the hotel group expects an international increase of more than 2,300 rooms and 8,000 beds. In the same period, the total number of beds in Germany will rise to more than 9,000.
Hannes Spanring, CEO of MEININGER Hotels on the new project: "We are very happy about the comeback. For more than 10 years we operated the MEININGER Hotel Cologne City Center in Engelbert street. After the separation it was clear for MEININGER that we will come back to the city with a new, much larger property. We succeeded now. After intensive research, we have signed for a project that offers four times as many rooms as our first Cologne property and the location is excellent. The exact location is still secret, however."
For Cologne, which has seen growing numbers of visitors from the MICE, cultural and leisure segments for years, the MEININGER hybrid concept is particularly suitable for serving the needs of diverse target groups at the same time. The concept combines the advantages of a hotel and hostel. Benefits include a very flexible room structure, from a double room to a private multiple bed room to a bed in a dormitory, en suite bathrooms, a spacious shared kitchen where guests can cook on their own, a game zone with football table or pool table, and free Wi-Fi.
"The optimal use of space and the acquisition of both, hotel and hostel guests are top priorities in the development of our hotels. The planning of the room structure, adapted to the local market and its guest segments, is therefore essential for our success. In the past financial year, we recorded a room occupancy of 90 percent across the group, the best proof that MEININGER's distinctive hybrid model works very well," says Doros Theodorou, CCO of MEININGER Hotels. The hotel group's ambitious expansion plans currently include 16 hotel projects, including the U.S. and Iceland. Over 130 deals in Europe and 20 in the U.S. are currently being reviewed.