If you have not been to Kyiv, this city will surprise you. One of the most underrated European cities, Kyiv is a mix of architectural masterpieces, amazing food, bustling nightlife, and modern art.
This Kyiv travel guide just scrapes the surface of what can be found in the vibrant city!
Kyiv has an amazing fusion of history and modern, urban lifestyle. Here are some of the basics you need to know about your trip!
The 7th most populous city in Europe, the city of Kiev covers a considerable total surface area of 839 square kilometers. Because Kyiv is a very large city, it can be hard to travel by foot.
---
[mks_col]
[mks_one_half]
Language: The official language is Ukrainian, naturally. People working in tourism widely speak English.
Climate: Kyiv has a humid continental climate. Snow cover usually lies from mid-November to the end of March. We recommend visiting Kyiv between April and November.
Currency: National currency of Ukraine is hryvna, UAH. 1UAH= 0.038$ (summer 2019). You may exchange currency for Ukrainian hryvna at any bank or currency exchange office. US Dollars and Euros are accepted for exchange everywhere.
Credit Cards and Banks: The majority of retailers and restaurants accept credit and debit cards. Nevertheless, there might be problems when paying with American Express. There will also be no problem with cash withdrawal.
By Metro: The metro is very easy to navigate; it has three lines and 52 stations. A single ticket will cost you 0.3$. Every station has a ticket desk.
Airport: Kyiv is served by two international passenger airports: the Boryspil Airport located 30 kilometers away, and Zhulyany Airport located 7 km away. Boryspil Airport connected to the city by Kyiv Boryspil Express and shuttle bus.
[/mks_one_half]
[mks_one_half]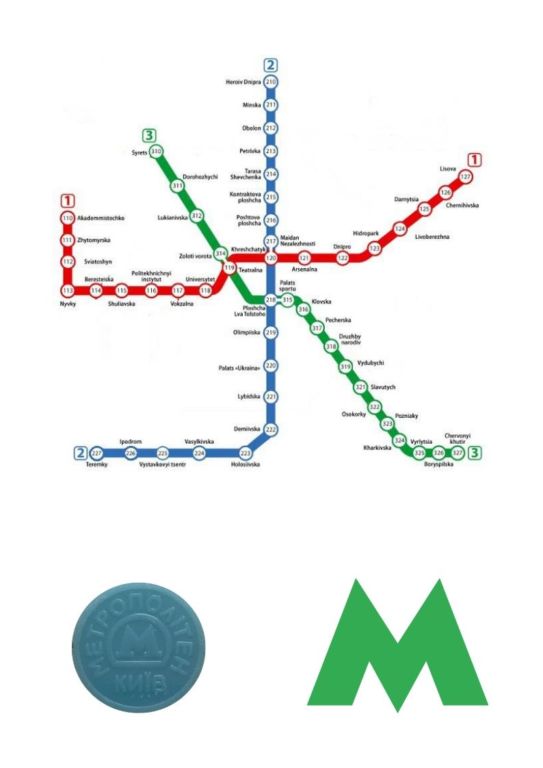 Walking + Biking: Kyiv city center is very walkable and accessible to bikes. Nextbike has 8 public sharing bike stations in Kyiv: https://www.nextbike.de/en/locations/
By Car: Parking is a difficult task in Kyiv city center, city traffic tends to be congested. Kyiv has all main rental companies and several car share companies
Taxi: We recommend using a taxi app like Uber or its Ukrainian version Uklon. Don't take a taxi in the street.
[/mks_one_half]
[/mks_col]
---
Getting Around in Kyiv
Kyiv is separated into two parts by Dnieper River. The most popular places to visit located on the right bank.
UNESCO Site
Kyiv has two UNESCO World Heritage sites—the Kyivo-Pechers'ka Lavra, also known as the Kyiv Monastery of the Caves, and the Saint Sophia Cathedral. Both are Orthodox Christianity icons of the city.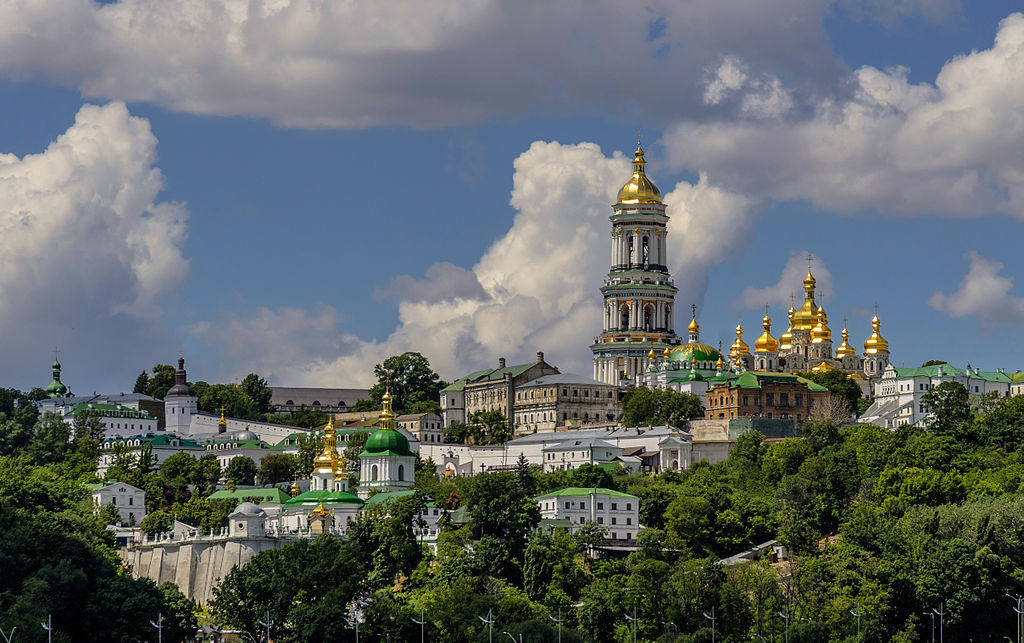 "Golden domes"
The city is home to an abundance of churches and cathedrals and many are worth your time. Saint Sophia Cathedral, Saint Michael's, and Saint Andrew's are among the most popular.
[ngg src="galleries" ids="256″ display="basic_imagebrowser"]
Andriyivskyy Descent
Andriyivskyy Descent is a historic sight and one of the most amazing tourist attractions of Ukraine. Surrounded by legends, Andriyivskyy Descent is 720 meters long; it offers many amazing structures along with its rich history: several art galleries, museums, fashion boutiques, and Saint Andrew's Church.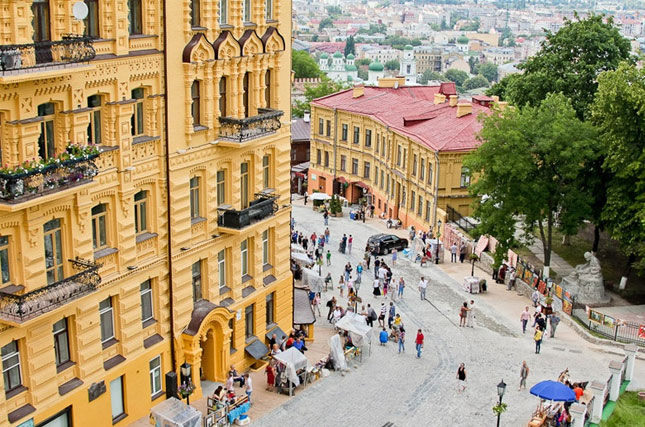 Motherland Monument
Statue-monument "Mother Motherland" is part of the Museum of the Great Patriotic War of 1941-1945. The height of the monument is 102 meters; it is visible from various points of Kyiv.
It is a unique opportunity to rise to the observation decks located at a height of 36.6 and 91 meters and to look a panorama of Kyiv. Please note, that in 2019 the administration of the museum set the only 2 persons could climb same time to the observation desk of 91 meters.
[ngg src="galleries" ids="257″ display="basic_imagebrowser"]
Parkovy Pedestrian Bridge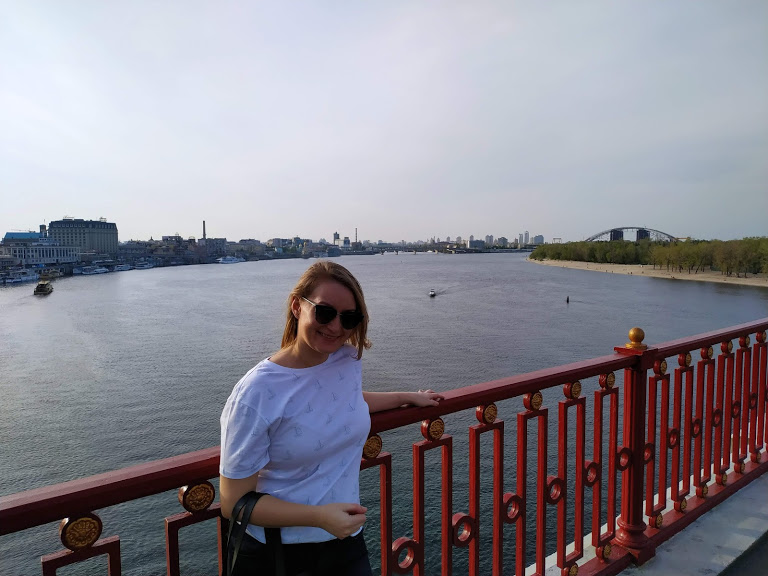 [mks_col]
[mks_two_thirds]This bridge connects Kyiv city center at the Right Bank with the recreational area and beaches of Trukhaniv Island, it offers panoramic views of Dnipro River and Podil district. This the only bridge constructed specifically for the pedestrian traffic over the Dnipro River; no vehicles allowed on it. Various extreme sports are practiced at the bridge, including the Bungee jumping.[/mks_two_thirds]
[mks_one_third]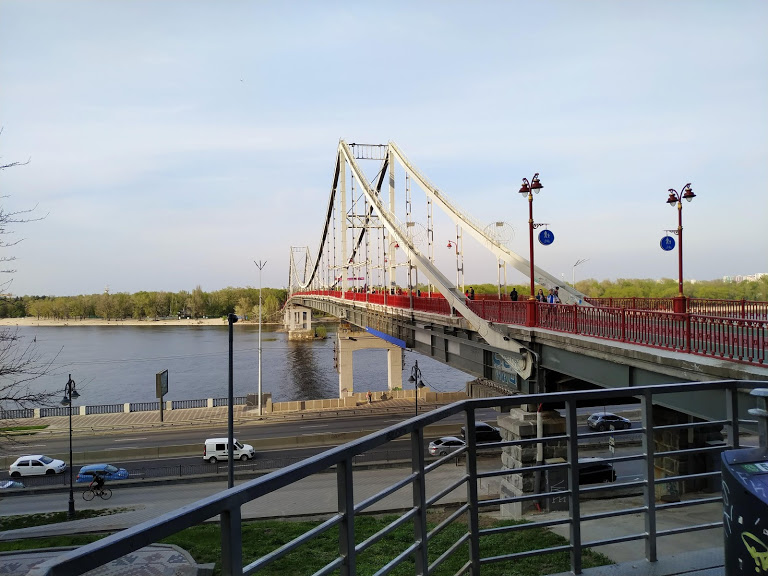 [/mks_one_third]
[/mks_col]
New pedestrian-bicycle bridge
The 212-meter bridge, that costs $16 million, connects People's Friendship Arch and Saint Volodymyr Hill. From a height of 22–32 meters, it offers panoramic views of parks, the Dnipro River, the left bank skyline, and the historic Podil neighborhood.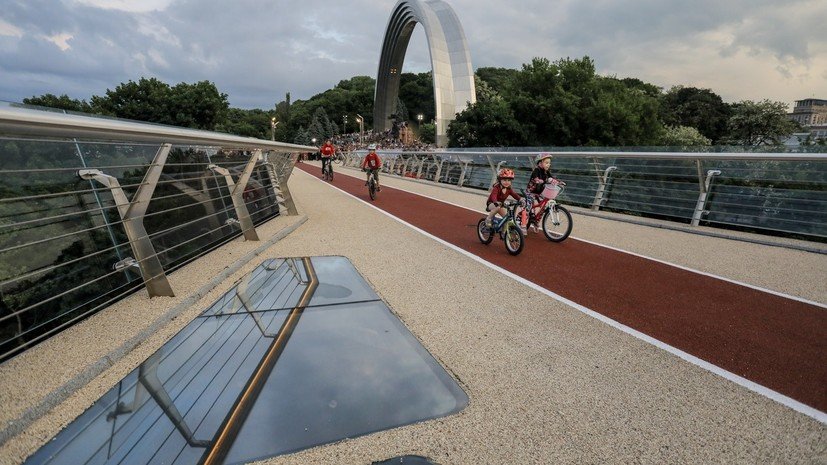 [mks_col]
[mks_separator style="solid" height="2″]
[mks_one_third]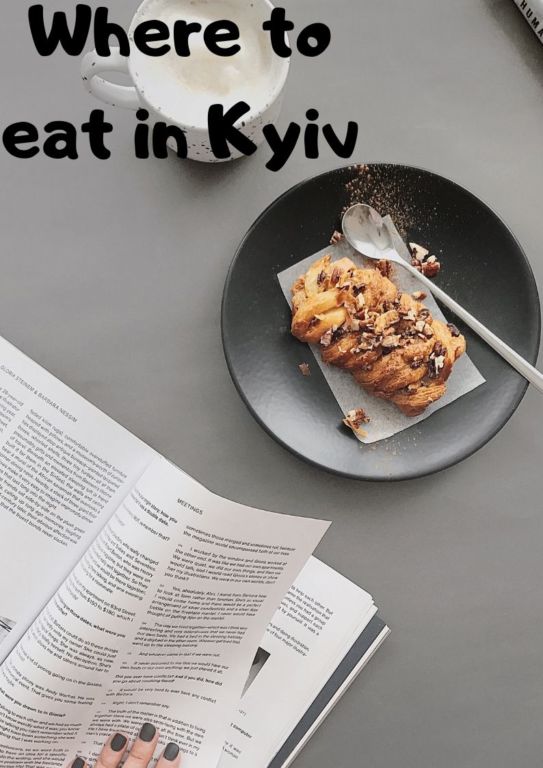 Top local Ukrainian dishes to try: Borscht (sour soup with beetroot), Varenyky (boiled dumplings), Nalysnyky (stuffed pancakes), and Chicken Kyiv (chicken cutlet)![/mks_one_third]
[mks_two_thirds]CHEAP EATS
Puzata Hata
Puzata Hata is the largest chain of Ukrainian cuisine restaurants. You can find it in most popular districts of the city.
Perepichka
Perepichka – the legendary sausage in fried dough. You will certainly find this place by the long queue (Bohdana Khmel'nyts'koho St, 3).
Bilyi Naliv
Ukrainian sideria with a very interesting price policy- everything is 1 euro (29 UAH): pies, oysters, hot-dogs, and cider.
[/mks_two_thirds]
[/mks_col]
[mks_col]
[mks_one_half]One of the best things about Kyiv's food scene is the sheer diversity. With such an amazingly multicultural population comes a culinary landscape that offers a potential trip around the world every time you go out to eat: Georgian cuisine, Vietnamese, Chinese, Jewish, Turkish, Middle-Eastern, Italian. No matter what type of cuisine you're craving, you most likely find it in Kyiv.[/mks_one_half]
[mks_one_half]
Some tips:
Mama Manana. Georgian restaurant with very friendly staff.
Cimes. Israeli cuisine. Wonderful eggplant caviar, hummus, forshmak, chicken liver.
TinTin. Vietnamese. Nice location, tasty.
Titka Klara. Pies and patties. Yummy!
[/mks_one_half]
[/mks_col]
[ngg src="galleries" ids="258″ display="basic_imagebrowser"]There are about 400 hotels and hostels in Kyiv; you can find accommodation for every taste and budget.
I stayed at ibis Railway Station Kiev in the center of Kiyv. Opened in 2018, ibis Railway Station Kiev provides comfortable stay within a reasonable budget.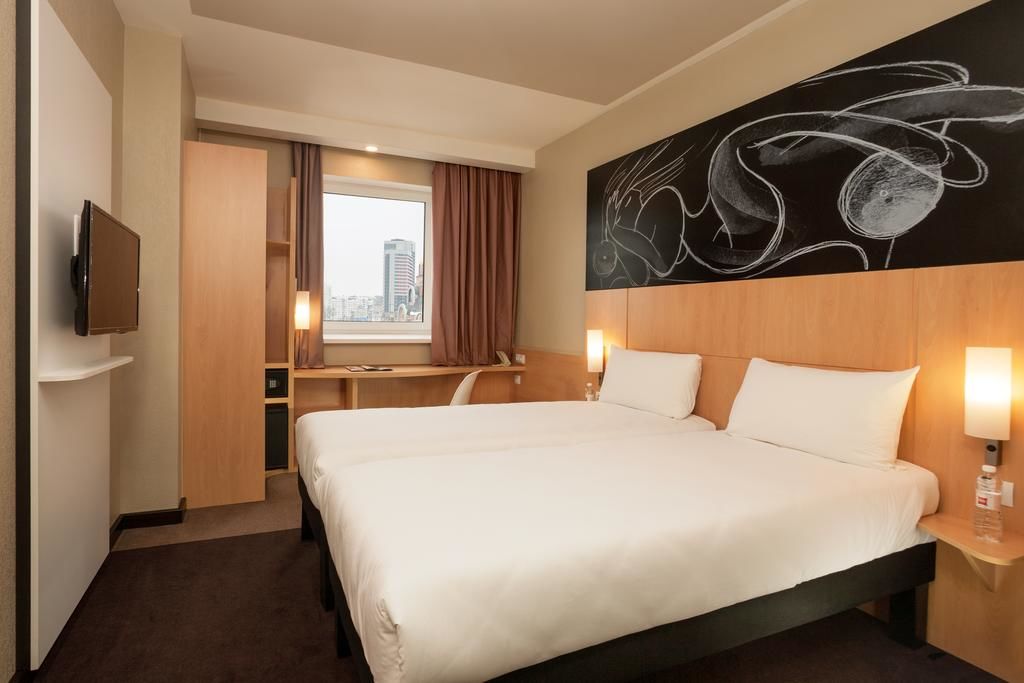 Located next to the Kyiv's Central Railway Station, it is very convenient for those who will continue to travel in Ukraine by rail. Metro station is several minutes' walk from the hotel.
The Boryspil International Airport Express departs from Kyiv's Central Railway Station; the Airports shuttle bus stop is also located in the walking distance.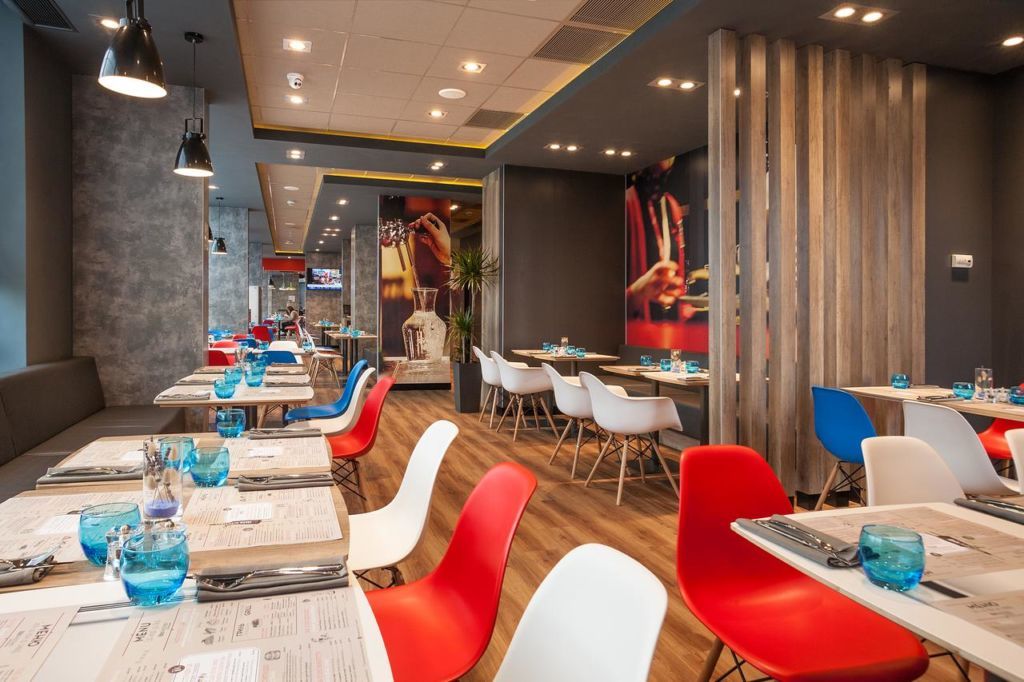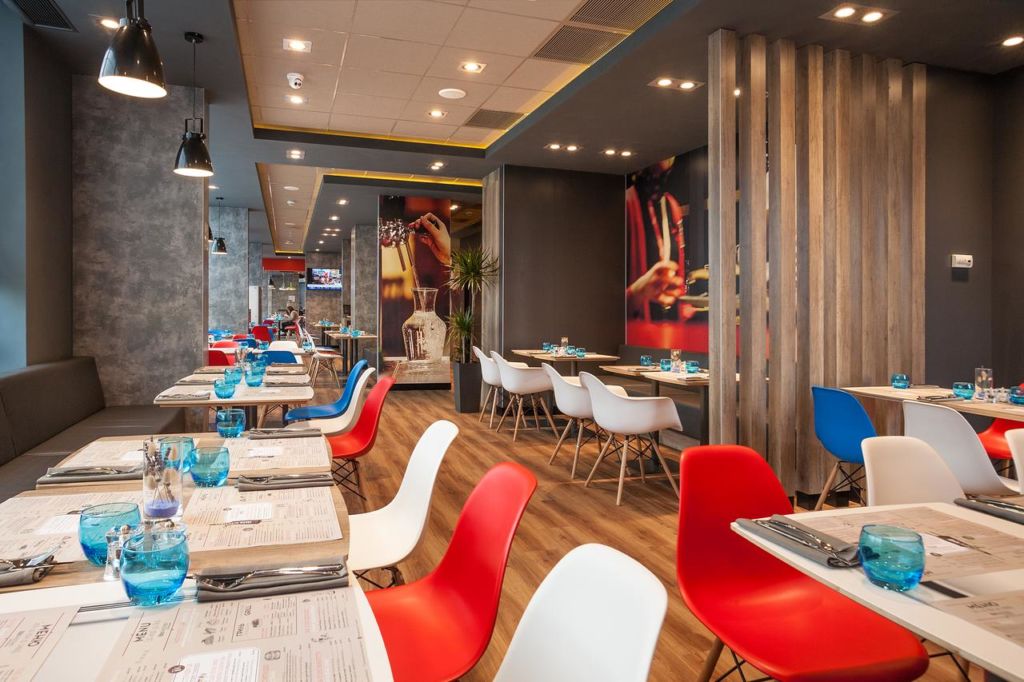 The hotel features a 24-hour front desk and restaurant. I was impressed with a generous breakfast in buffet format with a wide range of teas, coffees, juices, cereals and changing hot and cold dishes, plenty of options to keep everyone happy.
There are many 24/7 open restaurants and cafes around the hotel, two big supermarkets, and a pharmacy.
Very convenient location, good breakfast, and comfy bed – a great hotel for a reasonable price!
Check Kyiv new hotel openings here.