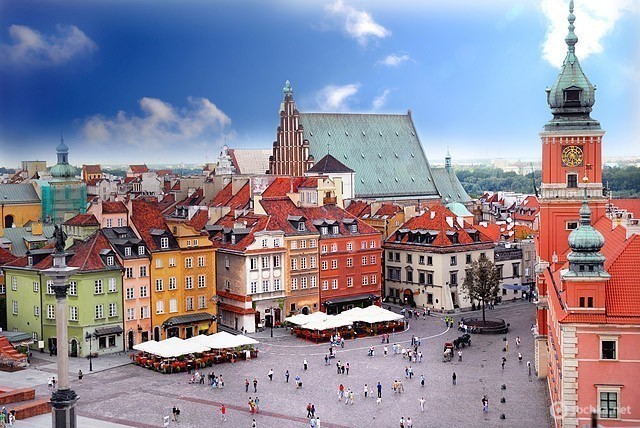 Radisson Hospitality AB announces the opening of a new addition to the group's premium lifestyle brand – reserved for its most outstanding properties. The Radisson Collection Hotel, Warsaw has opened its doors in the heart of the Polish capital to offer unique guest experiences through its exceptional interior design and guest amenities.
This opening follows a remarkable transformation of the hotel, with major capital investment going into the project to upgrade and rebrand the former Radisson Blu property. Today, the Radisson Collection Hotel, Warsaw features 311 rooms and suites, a significantly upgraded modern lobby, lounge and open-plan communal areas – as well as a restaurant venue.
Yilmaz Yildirimlar, Area Senior Vice President, Central & Southern Europe, said: "Warsaw represents a dynamic business city – it is a vibrant and diversifying place and we are extremely proud of our Polish debut for the Radisson Collection. Within a very short time, we have accomplished a massive transformation of the hotel, in which guest rooms and public spaces were completely redesigned. The refurbishment and rebranding represent a key step in the development of the property in line with the Radisson Hotel Group brand strategy. We look forward to welcoming business and leisure guests from around the world."
The design changes were inspired by the philosophy of Radisson Collection. Each property has a character that feels authentic to its location and offers the ultimate template for contemporary living – united by modern design and exceptional experiences. The new hotel lobby has been restyled to provide a flexible space that is adaptable to its different users. From the working area to the bar and an excellent variety of restaurants, the communal areas provide guests with magnetic social spaces.The hotel property also offers a well-equipped gym and a spa, including a swimming pool and sauna to relax after a busy day.
Every single guest room and suite has undergone extensive renovation work to bring the philosophy of Radisson Collection to life. Guests can choose from romantic vistas of the city in upper floor rooms or opt for one of the elegantly appointed suites to indulge in the best that the city has to offer.
The hotel is the ideal venue for meetings, intimate social events or memorable weddings. Boasting more than 590sqm of chic spaces, it hosts up to 400 delegates, while delivering outstanding service and attention to detail.