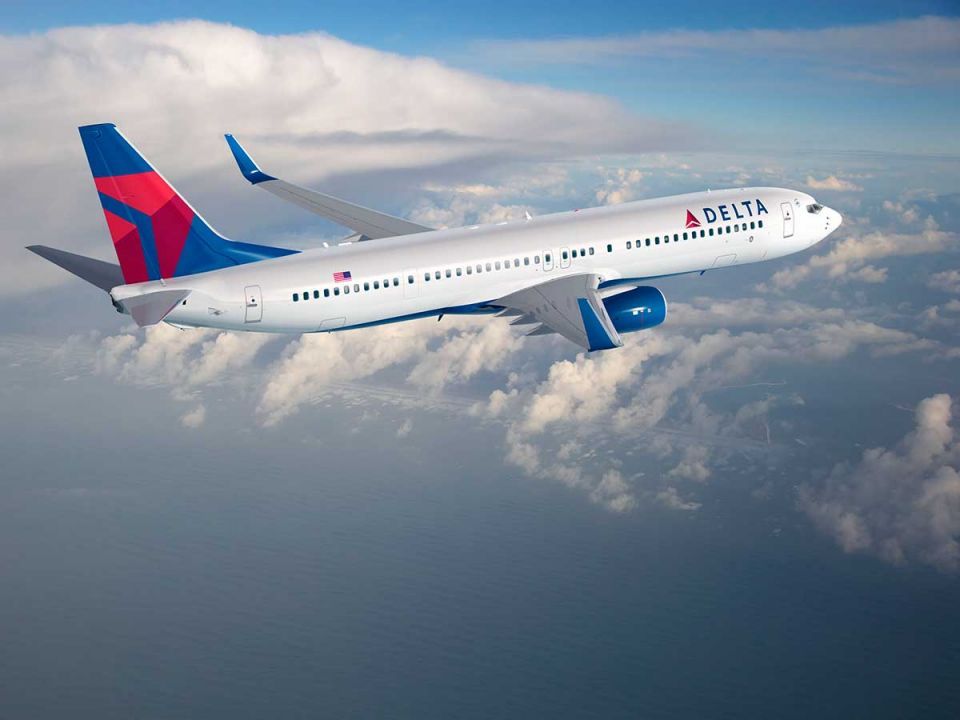 Beginning this fall, customers in Los Angeles and Omaha will have more travel options between the two cities as Delta launches new daily service from Los Angeles International Airport (LAX) to Omaha's Eppley Airfield (OMA) on Nov. 10.
"Delta has been Los Angeles' fastest-growing airline over the last 10 years, and we continue to make significant investments in our network and customer experience from LAX," said Scott Santoro, Delta's Vice President – Los Angeles and West Sales. "With new flights this year from Burbank, LAX, Ontario, and Santa Barbara, we're giving customers throughout the LA Basin and Central Coast more travel options and access to the best customer experience, powered by the best people in the business."
"Los Angeles is one of the most popular destinations in the world and we are excited that this fall, Delta Air Lines is adding a new route between the Midwest and Southern California," said Samson Mengistu, Chief Operating Officer, Los Angeles World Airports. "When visitors from Omaha arrive in Los Angeles, they will find our signature weather, a welcoming spirit and a singularly "LA" experience starting the moment they step off their plane at LAX."
"The Los Angeles basin has always been a popular destination for business and leisure travelers in Omaha," said Steve McCoy, Director of Air Service & Business Development for the Omaha Airport Authority. "Delta Air Lines' continued growth at Eppley Airfield is a good reflection of Omaha's expanding population, economic strength, and propensity to travel."
The Los Angeles-Omaha flight will operate on Delta Connection carrier Compass Airlines using a 76-seat E-175 aircraft with seating for 12 in First Class, 20 in Delta Comfort+ and 44 in Main Cabin.
The Los Angeles basin is among the most popular destinations from Omaha and strengthens Delta's presence in the city. Delta has grown departures out of Omaha by more than 10 percent over the past year and will offer 22 peak-day flights in November to seven nonstop destinations. This includes a third daily flight to Delta's New York-LaGuardia Airport hub, which launched on May 1.
Delta's new Omaha service is the latest investment the airline has made in Los Angeles, where it has grown the number of peak-day seats it offers by nearly 40 percent in 5 years and offers more than 170 peak-day flights to nearly 60 destinations. The airline also has expanded in the LA Basin and in Santa Barbara with service from Ontario International Airport to Hartsfield-Jackson Atlanta International Airport that launched in April, as well as service from Hollywood Burbank Airport to Atlanta launching in July, followed by service from Santa Barbara to Salt Lake City International Airport in August. All Delta flights from the LA Basin offer three cabins of service, access to Wi-Fi, Delta Studio and more.