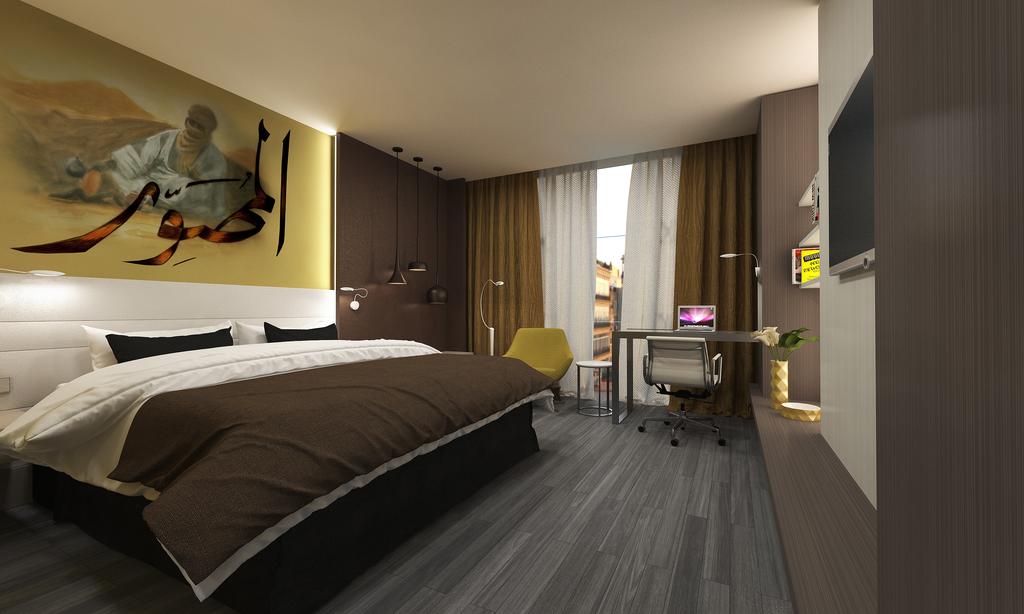 Radisson Blu recently announced the opening of its first hotel in Algeria. The Radisson Blu Hotel, Algiers Hydra features 140 rooms and holds a prime location in Hydra municipality, the capital's thriving business and diplomatic district.
Tim Cordon, Area Senior Vice President, Middle East & Africa, Radisson Hotel Group, said: "We're excited to open our first hotel in Algeria. We believe there's strong potential to grow our renowned brand, especially as the country looks to develop its travel and tourism industry, with a particular emphasis on Saharan and cultural tourism. The hotel is a perfect addition to our fast-growing African portfolio, as we continue to bring our collection of world-class brands to the continent's most dynamic destinations. I'm confident that the Radisson Blu Hotel, Algiers Hydra will become a popular place to stay for business and leisure travelers in this captivating city."
The Radisson Blu Hotel, Algiers Hydra is conveniently located in the administrative and political center of the country, home to many foreign embassies, several ministries and universities. It's situated on two main highways connecting the west and east sides of Algiers, and just 20 minutes' drive from Houari Boumediene Airport (ALG). Bringing the Radisson Blu brand to this location offers business travelers the ideal base, with leisure visitors also enjoying proximity to some of the capital's top attractions – including the zoo and Olympic Center.
In addition to its distinguished location, the hotel boasts sleek design, with a mirrored façade and contemporary furnishings throughout. All guest rooms and spacious suites feature modern amenities and free high-speed Wi-Fi to ensure guests feel at home. In addition to the Standard and Business Class rooms, guests also have the option of relaxing in Junior, One Bedroom and Presidential Suites – with the latter featuring a dining area, a separate bedroom and a state-of-the-art living room that features an LED TV and sound system. The meeting and events facilities feature five versatile and professional conference rooms.
When it comes to food and drink, guests can enjoy local and international flavors at the on-site Ziride Restaurant offering convenient all-day dining. Characterized by eye-catching chairs and cool black-and-white tones, the sophisticated Coffee Lounge provides a stylish gathering spot for socializing over drinks. This alcohol-free and smoke-free establishment serves enticing fruit cocktails, coffee, tea and delectable homemade sweet treats as well. The hotel also features an upscale Health Club and Spa, allowing guests to maintain their wellness routines while away from home.
Frederic Carbonnel, General Manager of the Radisson Blu Hotel, Algiers Hydra, said: "We look forward to welcoming our first guests to the new hotel to experience our renowned Yes I Can! hospitality and to discover the best of Algeria's culture and history. Guests can expect a memorable stay in Algeria, delivered by our passionate team. Perfect for business and leisure travelers, our hotel is just a half hour drive from the local beaches and the Casbah of Algiers – a UNESCO World Heritage Site."