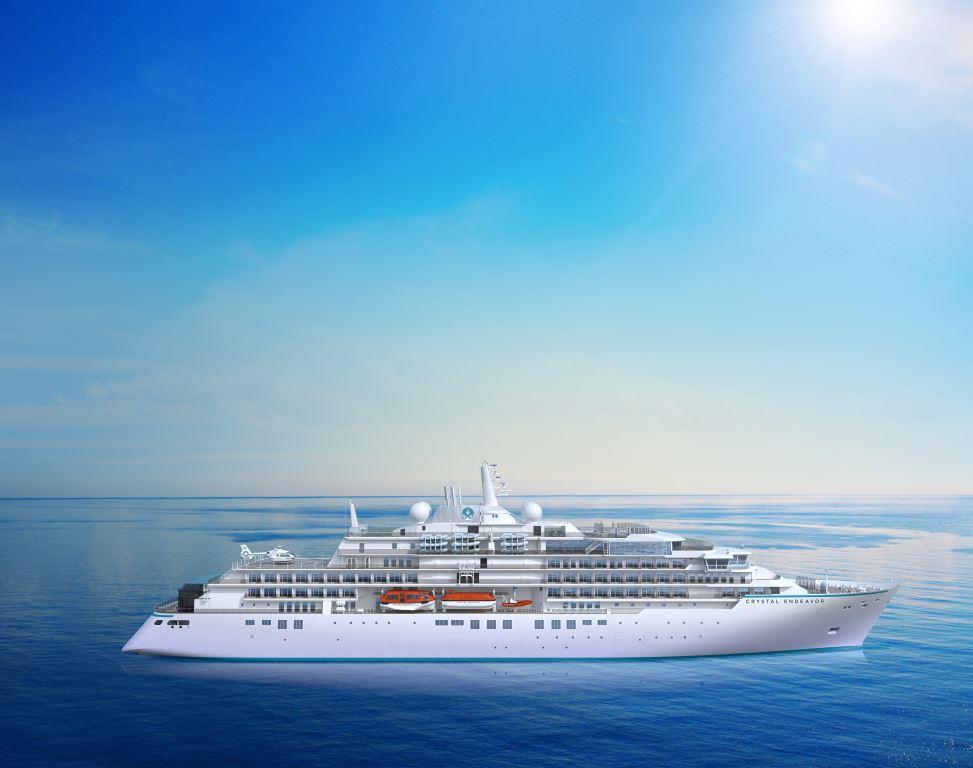 Crystal Cruises has unveiled a selection of voyages that offers more options for travelers seeking expanded global journeys, as well as those with limited time for globetrotting. Crystal's "Grand Journeys" combine existing worldwide itineraries aboard the award-winning Crystal Symphony and Crystal Serenity, allowing guests to extend their exploration, while "Crystal Getaways" offer abbreviated segments of longer sailings that perfectly accommodate today's busy luxury travelers.
New for 2019 and 2020 are Crystal Grand Journeys that sail the Mediterranean and Western Europe, Caribbean, Central America, Southeast Asia and the South Pacific. With multiple overnights offered on every extended voyage and nearly no repeating ports, these Grand Journeys range from 14 to 27 days, affording travelers to immerse themselves in entire regions over the course of one vacation, or enjoy diverse experiences across cultures. The Greek Isles, Holy Land and Italian countryside are all featured on one expanded itinerary, while another explores Mexico, Nicaragua, El Salvador, Costa Rica and New Orleans along a Gulf Coast route.
As the Crystal Grand Journeys comprise all the onboard and shoreside options and amenities of all luxury Crystal voyages, nearly every voyage offers specialized programming of at least one of Crystal's acclaimed Experiences of Discovery theme cruises. Guests can pursue new passions or delve deeper into their favorite interests like Broadway hits and Jazz, wine and food, golf, ballroom dance and more.
For 2020, Crystal is offering travelers three new Crystal Getaways, sailing through the islands of Hawaii and the South Pacific and Southeast Asia, ranging from seven to 14 days. The shorter options enable guests to fill their limited travel time with adventures and luxurious touches, while also offering exceptional value.