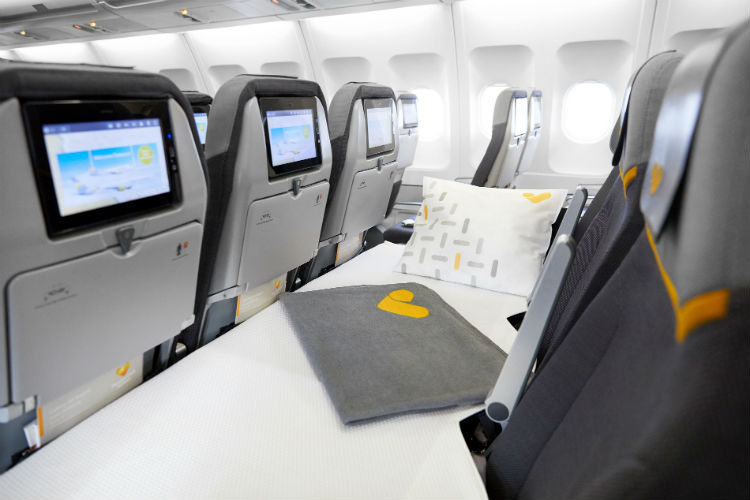 Thomas Cook Airlines has launched a partnership with home baggage check-in experts, AirPortr.
Available for customers departing with Thomas Cook Airlines from London Gatwick, customers can check in their baggage from the comfort of their own home and skip the queues at the airport.
Customers will then see their bags again at the baggage carousel in their destination airport. Here's how it works:
Customers book a collection slot online at airportr.com or thomascookairlines.com
Luggage is sealed and checked-in at the customer's home, typically the day before they fly, from any address in London or the surrounding area
AirPortr delivers the bags directly onto the customer's flight, allowing them to travel to the airport bag-free, skip bag drop and head straight to security
Customers are kept informed on the location and status of their bags every step of the way via email and SMS
Andrew Gillies, Head of Product & Ancillaries, Thomas Cook Group Airline says, "We are committed to innovating for our customers, so we explore anything that can make flying with us an even smoother experience.
"AirPortr allows our customers to check bags in from their own front door so they can travel easily across London without heavy baggage, travel seamlessly through the airport, enjoy their flight and start their holiday stress-free. We hope to expand this service with AirPortr to more of our UK departure airports in the near future."
Randel Darby, CEO at AirPortr says, "We are delighted to be helping Thomas Cook Airlines customers escape the everyday airport experience. Home bag check-in is a perfect fit, allowing customers to start their holiday the moment they leave the house. Travelling without bags and skipping busy airport queues makes the whole process of going on holiday so much more enjoyable, and we can't wait for Thomas Cook Airlines customers to experience this new way of traveling."
Since launching in late 2016, AirPortr has transported over 90,000 bags, skis and bikes to more than 320 destination baggage reclaims around the world. A short video showing how customers travel to the airport before and after AirPortr can be viewed here.
Book today at https://www.thomascookairlines.com/en/book-plan/partner/airportr-baggage-collection.jsp or www.airportr.com/thomascook. Prices start at £30 for collection and check-in of one bag with a one-hour collection slot, or check in up to four bags with a three-hour slot from only £40, which is ideal for families.