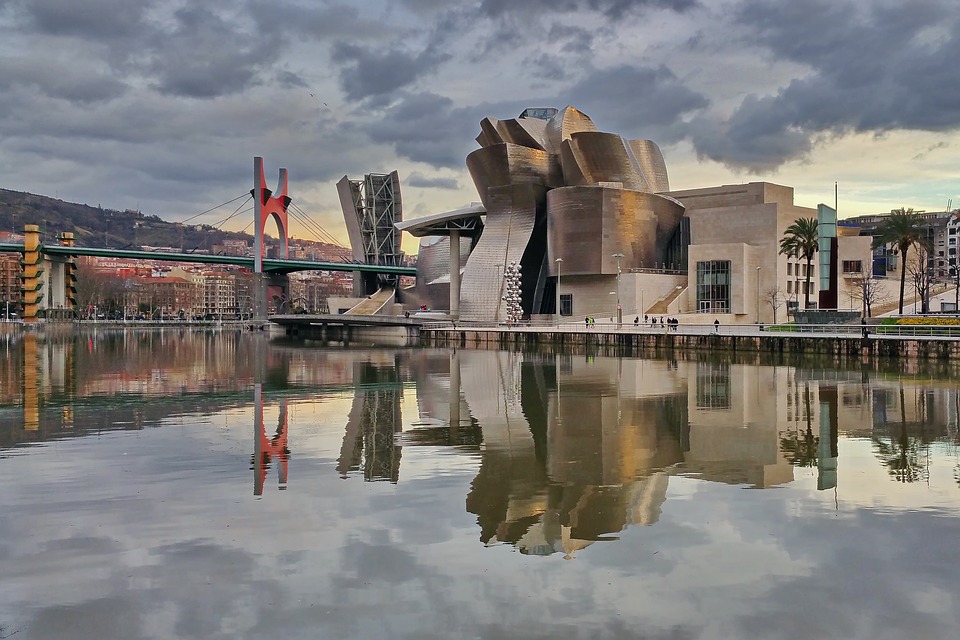 The innovative Lifestyle-Brand NYX Hotels by Leonardo Hotels showcases an exceptional combination of design, art and culture. In line with the current trend of combining creativity and individuality, the new NYX Hotel Bilbao opened its doors on 10th April 2019. The former "Hotel Inglaterra" has been transformed into a modern hotel with unique works of art within the last one and a half years in collaboration with the Urvanity Platform, interior designer Andreas Neudahm and the architecture studio of Estudi Pulsen_Carla Noman & Jossef Julia. Following the opening of the NYX Hotel in Madrid, it is the second trendiest hotel in Spain and the eighth hotel of the brand.
With a view of the Nerviòn river that runs through the centre of Bilbao, the NYX Bilbao is located at Calle Arenal 4, walking distance from the renowned Guggenheim Museum, the lively streets of Casco Viejo, the Gothic cathedral of Santiago, the Arriaga Theatre and the main railway station which is located opposite to the hotel. In addition to 109 rooms, this restored historic building with an elegant façade features a panoramic terrace on the 8th floor overlooking the city center, restaurant, bar, gym and a function room for 45 people.
All public areas are designed by interior designer Andreas Neudahm in fresh colours, unusual wallpapers, exotic motifs and high-quality interiors. Here as well – as in the newly opened NYX Hotels in Madrid and Mannheim – local influences from street artists have been incorporated. The Clash Lobby-Bar in the newly created light-flooded atrium will also be an attraction for locals in the future: DJ music and after-work events, cocktails and tapas will complement the social life of the city and provide a relaxed meeting place.
The rooms are modern yet cosy and are available in three categories: Down to Earth, Space and NYX Suites. The interiors boast a combination of pastel shades with light wooden floors and an open bathroom concept with a Tropical shower. Local influences of the city are also integrated into the rooms to give them an authentic look.
"The NYX Hotel Bilbao aspires to be a haven for art lovers, avant-garde culture and new trends, and we're sure it will surprise our guests," says Anabel Herrera, Operations Manager at the NYX Hotel Bilbao.
Bilbao – a city not just for culture lovers
Bilbao is known for the Guggenheim-Museum, designed by Frank Gehry which opened in 1997. It breathed a new life into the city with its curved, titanium draped structure. Located in northern Spain and surrounded by green hills, Bilbao is an industrial centre, port and university city. As an insider tip in Southern Europe, the city still attracts culture lovers as well as young tourists interested in art and architecture. A modern and lively cityscape reveals avant-garde architecture as well as a number of Gothic landmarks around the Ría de Bilbao.
"We are very excited about our hotel in Bilbao, a unique and vibrant city that is internationally known and appreciated by cosmopolitan travelers. We are confident that the introduction of our brand NYX Hotels, with all its attributes in terms of art and design, will significantly contribute to strengthening the attractiveness of Bilbao as a tourist and cultural destination in northern Spain," says Daniel Roger, Managing Director, Fattal Hotels Europe & UK.
Lifestyle Brand NYX Hotels
The lifestyle brand, NYX Hotels by Leonardo Hotels was launched in 2016, named after the Greek goddess of the night. The hotels are present in major cities such as Milan, Madrid, Mannheim, Munich, Prague, Tel Aviv and Herzliya. The year 2020, will mark the entry of NYX Hotels in Hamburg, London and Warsaw. NYX Hotels stand for a whole new generation of hotels: individuality, creativity, culture and networking are central elements of the brand concept of the Leonardo Hotel Group. It is geared to an urban, multi-faceted audience focused on an individual lifestyle.
The Leonardo Hotel Group is well positioned in Spain especially for business and leisure travelers as well as MICE customers: in addition to the new NYX Hotel in Bilbao, it is also home to three other hotels in Barcelona, three hotels in Madrid and one Leonardo Hotel in Granada, offering a total of 894 rooms.