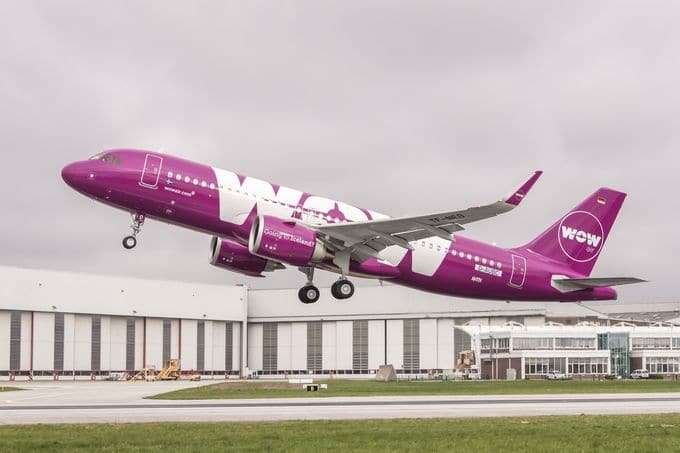 WOW Air, a low-cost Icelandic carrier, unexpectedly collapsed yesterday and ceased all operations, leaving thousands of passengers stranded around the world.
"WOW AIR has ceased operation," the airline said in a statement on its website after declaring bankruptcy. "All WOW AIR flights have been cancelled."
Icelandair has announced that the airline will assist stranded passengers by providing discounted fares to and from the following cities:
EUROPE: Amsterdam – Berlin – Brussels – Copenhagen – Dublin – Frankfurt – Glasgow – Hamborg – Helsinki – London – Oslo – Paris.
North America: Boston – Edmonton – New York – Toronto – Washington DC.
Wizz Air offers special fares for WOW Air customers.
WOW air hf. was an Icelandic low-cost carrier that operated services between Iceland, Europe, Asia, and North America. The airline was headquartered in Reykjavík and based at Keflavík International Airport. The airline ceased operations on 28 March 2019.