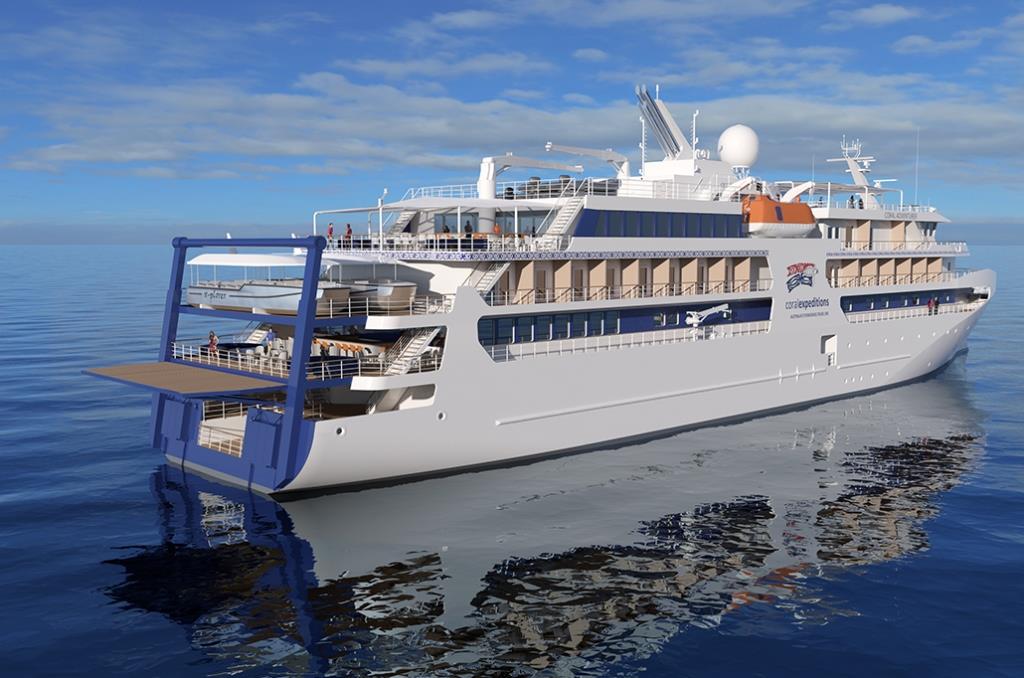 Coral Expeditions, Australia's pioneering expedition cruise line, and Australian Geographic have joined forces in a new partnership.
Bringing together a shared heritage of exploration and conservation of the coastlines around Australia, the new alliance will allow for an even deeper level of guest immersion on board the Coral Expeditions fleet.
The partnership will encompass special Australian Geographic-curated expeditions and the development of year-round Australian Geographic Society "In Residence" programs using the research facilities on the new-built Coral Adventurer, due to launch in April 2019.
The alliance will launch four especially curated immersive expeditions. Each of the four voyages to remote expedition destinations will contribute funds benefiting projects of the Australian Geographic Society.
The saltwater people of northern Australia – a journey across the top of Australia from Darwin to Cairns via the Torres Strait, Arnhem Land, Cape York and The Great Barrier Reef | 4 – 15 October 2019
Ningaloo and the bluewater wonders of Australia's west – a coastal odyssey from Broome incorporating the Rowley Shoals, Montebello Islands and the Dampier Archipelago | 10 – 22 September 2019
Pioneers and frontiers of Papua New Guinea – expedition along the exotic coastline of PNG from Madang to Cairns via Sanananda and the Sepik River | 12 – 24 November 2019
Raja Ampat and the Spice Islands odyssey – exploration along the ancient spice routes and history in the West Papua region taking in legendary Cenderawasih Bay | 2 – 14 January 2020
The Coral Adventurer has been designed as a specialist tropical expedition ship and will host the Australian Geographic Society Research Room. This is a dedicated interpretive space to host live science, culture and research projects that connect guests and destinations in an engaging format across all voyages. These projects will be integrated into the Coral Adventurer's offerings all year round with scientists, cultural leaders, artists, adventurers and storytellers in residence joining departures and taking an active role in education of guests.
Mark Fifield, Coral Expeditions Group General Manager comments: "This is an important and exciting partnership development for Coral Expeditions. For over 30 years, Coral Expeditions has had one purpose – taking small groups of like-minded explorers on our ships to the most remote parts of the world with expert guidance and warm Australian hospitality. We are pleased to grow with a partner who shares both our passion and our uniquely Australian ethos."
Jo Runciman, Managing Director at Australian Geographic comments: "Australian Geographic are delighted to be partnering with Coral Expeditions as both companies share a passion for promoting a love of nature through inspiring and enabling Australians to explore, experience and immerse themselves in these beautiful remote locations. These special Expeditions will be supporting scientific endeavour in some of our most remote regions via the unique scientists in residence programs running on board the Coral Adventurer. In addition to this, part proceeds from these expeditions will also go towards supporting the Australian Geographic Society in its endeavours to fund Adventure and Conservation projects."