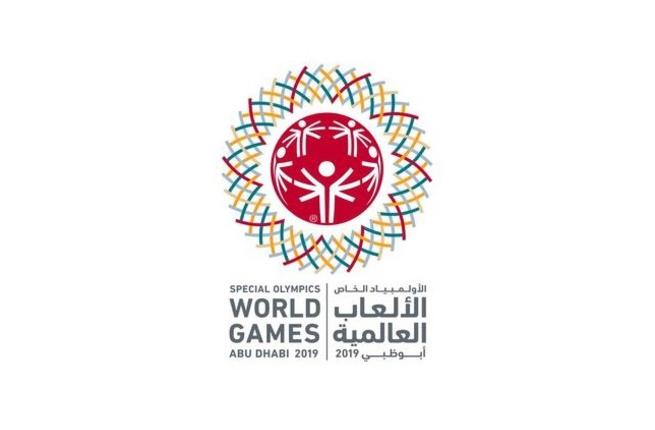 The livery was unveiled to the delight of the four athletes who were present to see their images emblazoned across one of the airline's Boeing 787-9 Dreamliners. The four UAE athletes include swimmer Omar Al Shami, runner Hamda Alhosani and bowlers Saleh Almarri and Mariam Al Hosani. The special decal was designed and printed in-house by the airline's own creative team and applied by technicians at Etihad Airways Engineering facilities in Abu Dhabi.
Special Olympics World Games Abu Dhabi will be the largest sports and humanitarian event in the world in 2019. Over 7,500 athletes and 3,000 coaches, representing more than 190 nations, will participate in 24 officially sanctioned Olympic-style sports in world-class venues throughout Abu Dhabi and Dubai.
With March's Games quickly approaching, it is expected that more than 20,000 overseas visitors will join tens of thousands of spectators from across the UAE to watch what is likely to be the largest global event ever staged in the UAE capital. Etihad Airways will fly in athletes, equipment, coaches, dignitaries and the media for the occasion, supported by Etihad Cargo. Airline staff will be working with the Special Olympics team to share hospitality expertise in order to deliver the best possible guest experience.
In the coming months, the branded aircraft is scheduled to fly to Amsterdam, Athens, Barcelona, Brisbane, Jeddah, Kuala Lumpur, Manchester, Riyadh, Shanghai, Tokyo and Zurich and other destinations on the global network.
The unveiling of the special livery demonstrates Etihad Airways commitment to the Special Olympics World Games Abu Dhabi 2019, following previous announcements that the airline would not only sponsor the event but also launch its very own employee volunteer programme. Etihad Airways employees who volunteer for the programme will continue to receive their full salary for up to five days out of the office to volunteer at the Games in March.
The Special Olympics World Games Abu Dhabi 2019 will take place between 14– 21 March.