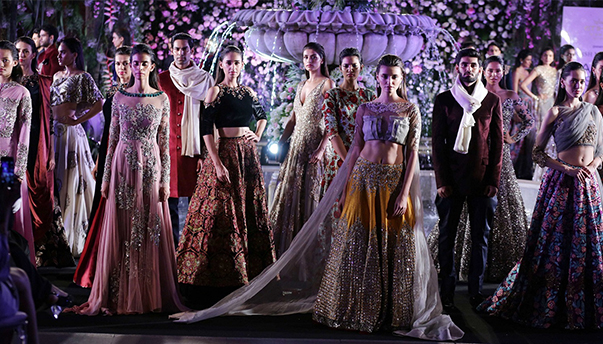 New York Fashion Week (NYFW) is one of four major fashion weeks in the world, collectively known as the "Big 4", along with those in Paris, London and Milan. By partnering once again with NYFW: The Shows, the central hub of activity during NYFW, in 2019, Etihad Airways will mark its third consecutive year of collaborating with international Fashion Weeks, establishing its role as the official airline of the global fashion industry. Etihad Airways will also celebrate the second anniversary of its unique 'Runway to Runway' programme, which is a successful member's club that offers benefits tailored to the needs of the international fashion community.
Upon joining, members will receive special airfares and promotional offers, fashion news, exclusive access to partner promotions, as well as being eligible for invitations to special fashion events, including fashion week in New York.
Yasser Al Yousef, Vice President Commercial Partnerships, commenting on this year's partnership said: "We are honoured to once again be partnering with New York Fashion Week: The Shows in 2019. Etihad as a brand is uniquely associated with the world of fashion and we are happy to continue supporting the fashion industry. It provides us with a platform to promote Etihad as a world-leading global airline and connector of places and people, and our amazing home, Abu Dhabi, to a demographic with special travel requirements that can be easily provided by us."
Etihad Airways continues its close collaboration with IMG, the owner and operator of NYFW: The Shows and a key driver of the success of Etihad Airways' Model Diaries series, which includes top models such as Joan Smalls, Chanel Iman and Nick Bateman.
Leslie Russo, Executive Vice President of Fashion Partnerships and Marketing for IMG, stated: "We're thrilled to continue working with Etihad Airways, which helps our industry get everywhere they need to go in style, from Abu Dhabi to worldwide fashion weeks. As an ongoing supporter of NYFW: The Shows, Etihad is the first airline to truly support the needs of our very well-travelled industry, and we look forward to our continued partnership."