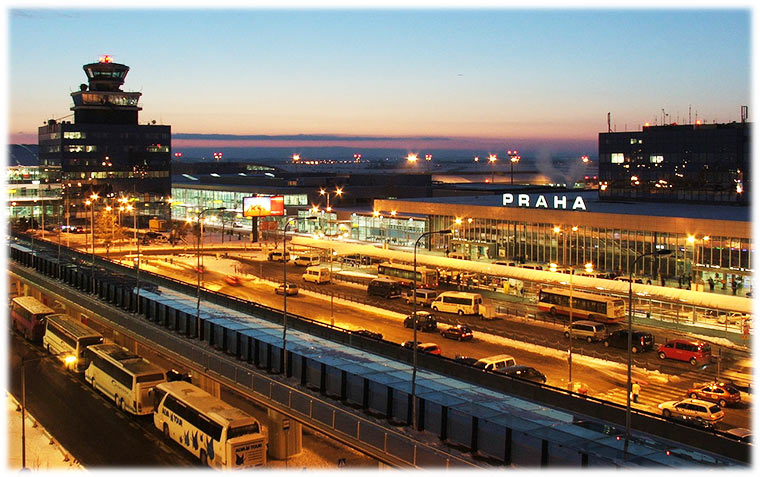 photo by pragueairport.co.uk
Prague Airport continues its efforts to reduce its carbon footprint. It is now attempting to motivate its close business partners to support the idea of thorough measurement and reduction of emissions.
Prague Airport has been involved in the Airport Carbon Accreditation (ACA) programme, associating and supporting airport operators in their attempts to reduce greenhouse gas emissions generated by various airport operations, since 2010. Thanks to its active approach, Prague Airport was awarded an ACA Level 3 Certificate, which, alongside monitoring results and the lowering of the amount of its own greenhouse gasses produced, expects to engage close airport business partners in joint efforts. In relation to Prague Airport, emissions generated by companies linked to the aviation business account for up to 84% of total greenhouse gas emissions. These include, for example, emissions from aircraft when taxiing, approaching and landing, emissions from passenger transport to/from the airport, the use of airport ground-based equipment and the operation of auxiliary power units.
All airports awarded the ACA Level 3 Certificate have committed to search for and implement joint solutions to minimise the negative impact of their operations on the environment. As a result, Prague Airport is a member of an elite group of just 17 airports – out of a total of 147 European air hubs involved in the initiative, which have been able to meet the conditions of the third, more ambitious, programme level.
"Airports provide societies with indisputable benefits. They connect remote places, people and products, which, with the use of other means of transport, could only be connected with difficulty or not at all. However, it is important to watch the negative impact connected with aviation and, first and foremost, to focus on reducing its impact on the environment. I am very glad that we have been able to fulfil this objective," Soňa Hykyšová, Prague Airport Director in charge of Environment Protection, said.
Since 2010, Prague Airport has implemented a number of austerity measures to achieve the 9% emission reduction target compared to 2009. These included, for example, replacing water heaters and cooling units with more efficient devices, waste heat use in wastewater treatment plants, LED lighting installation and fitting vehicles with GPS navigation systems.
The Airport Carbon Accreditation programme is divided into 4 levels: mapping the footprint, its reduction, optimisation via engaging involved stakeholders and neutrality – a zero carbon footprint. Currently, 250 airports worldwide, which map their carbon footprint on a yearly basis and implement measures to ensure its reduction, are involved in the programme. Under ACA, Prague Airport Management has committed to the additional reduction of emissions until 2025 and has undertaken to motivate its stakeholders to reduce greenhouse gas emissions and other environmental impacts connected with international airport operations.