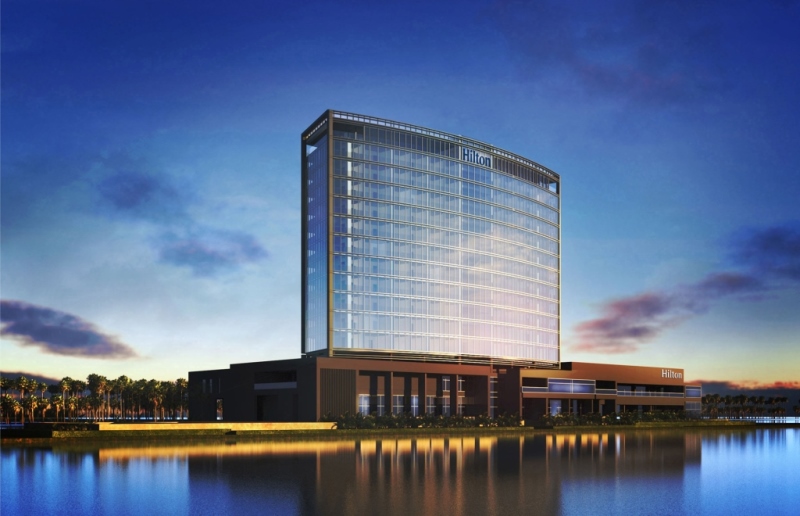 Hilton has signed a Management Agreement with Hospitality Concept & Allied Services Limited to bring its flagship brand to Monrovia, Liberia. The $48m project was unveiled at a signing ceremony today in Monrovia and will see the famous Hilton name adorn a 192-guest room property in the Eastern suburb of Paynesville.
Hilton Monrovia is expected to begin welcoming guests in 2023 and will become the first hotel to open in the city under an international operator. The 12-story tower complex (which will be the tallest building in the country) will contain state of the art conferencing facilities, a restaurant, bar and outdoor pool. Guests will be able to choose between upscale appointed guest rooms and a range of suites, including two Presidential Suites.
The hotel's location on SKD Boulevard offers ease of access to the main road linking Roberts International Airport with the Eastern districts of Monrovia. Its immediate surrounds house a growing number of Foreign Embassies and NGO offices, which are expected to act as significant demand generators for upscale accommodation and facilities in the city.
Hilton, which has more than 5,100 hotels globally, operates 43 hotels on the African continent and is embarking on an exciting period of growth, its portfolio is set to more than double in the coming years with 51 properties under development.