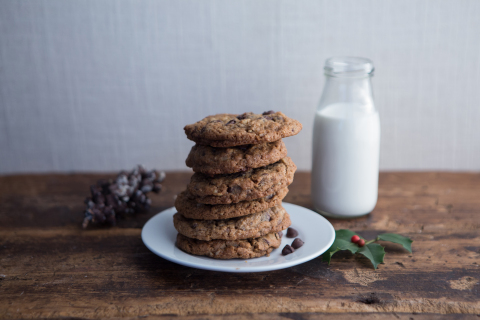 The most mouth-watering holiday of the year is quickly approaching, and, for the third year, DoubleTree by Hilton will celebrate National Cookie Day alongside guests and cookie lovers across the country. Those celebrating on Dec. 4 may stop by any of the brand's 357 U.S. locations to commemorate the holiday and enjoy a complimentary signature, warm DoubleTree Cookie.
Although hotel guests are invited to enjoy this sweet treat any time of year when they stay at a DoubleTree location, the brand will extend its warm welcome to everyone to celebrate this special occasion.
Where Holiday Travelers Can Find the Warmest Welcome
While a delicious cookie is a good start, DoubleTree by Hilton took an extra step to find what else makes travelers feel welcomed when visiting a city. Results highlights include:
Among six popular travel destinations, Denver topped the list as the most welcoming city in the United States, followed closely by Houston.
Guests indicated that free food and drinks make a city seem more welcoming, with an overwhelming 81 percent of respondents saying they'd feel more comfortable if they received complimentary food or drinks from a hotel when visiting.
The South lives up to its reputation of having a warm welcome: travelers believe that Atlanta lives up to the stereotype of "Southern Hospitality," as seven in 10 people believe the city is friendly and open to tourists.
When traveling to New York City, more tourists turn to locals for advice; in fact, 84 percent of respondents say they turned to city locals for true advice first.
Lastly, respondents indicated that Midwesterners are friendly when traveling in the region, however, if you're headed to Chicago, you should bring along a traveling buddy as it's better to travel with company than without in the Windy City.