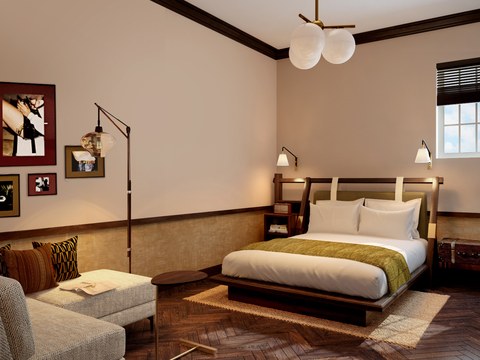 Today, Life House launches a collection of lifestyle hotels that are experience-driven, locally-rooted, and accessible to everyone. The first two hotels are located in Miami's Little Havana and South Beach neighborhoods, and begin accepting reservations today. The company also unveils its proprietary technology platform, which provides a frictionless direct booking journey, mobile app, and social network for travelers.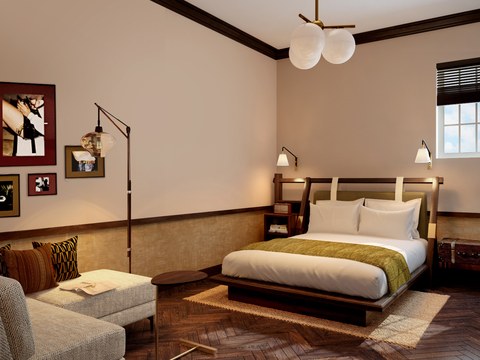 Life House is founded by Rami Zeidan, a seasoned hotel and real estate executive and Yury Yakubchyk, a software entrepreneur. The company has raised $70 million in funding to date between venture and real estate capital, with investment from Global Founders Capital, Comcast Ventures, Trinity Ventures, Henley Investments, among others. As the first US-based lifestyle hotel company to be backed by venture and real estate capital, Life House is positioned to modernize an antiquated industry.
Life House remains asset-light and signs long term management agreements instead of leases, a rarity in Silicon Valley. Despite the popularity of leases in the real estate tech space, the company is being cautious of signing leases with mismatched duration in a cyclical hotel market. This approach allows the company to scale its revenues without increasing its expenses, much like a SaaS product.
Each Life House hotel has its own unique identity that is thoughtfully designed to embody the spirit of the neighborhood. Every space is crafted to inspire creativity and encourage connection with a distinct aesthetic and story that is tied together through the shared Life House ethos. The properties weave in the local history and culture in a modern way – through innovative food and beverage, music, and more – while still offering a consistent, high-end hospitality experience.
Life House begins taking reservations today with its doors opening shortly thereafter in the heart of Miami's Little Havana neighborhood, quickly followed by a second location in South Beach. The hotels offer a mix of room types catering to all travelers who appreciate an experience at a conscious price point. The brand will always offer a room category that is less than $149 per night, and for a limited time, rooms will open at $109.
Life House is pacing to have over 20 hotels under development in the U.S. by the end of 2019. After Miami, the team will open new hotels in Denver and Brooklyn.