During the night from Saturday to Sunday at 10:30 p.m. local time, the first Austrian Airlines flight landed in the South African metropolis of Cape Town. Austrian Airlines operates two flights per week in the winter flight schedule on the route connecting Vienna with the city on the Cape Peninsula.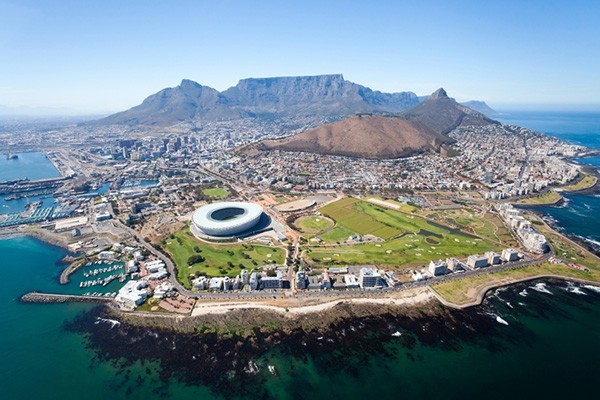 The flights will be operated with a Boeing 777 aircraft with a seating capacity for 306 people. Yesterday's initial flight was on the latest addition to the Austrian Airlines fleet featuring the aircraft registration OE-LPF and was completely sold out. By the way, the aircraft carries the South African name "Sibanye" (we are one). Austrian Airlines also offers Premium Economy seats on this route in addition to Business and Economy Class.
Flight service from Vienna to Cape Town will be offered on Tuesdays and Saturdays in the winter flight schedule. The duration of the flight from Vienna to Cape Town is about 11 hours and 25 minutes. Tickets can be booked at www.austrian.com, by calling +43 (0) 5 1766 1000 or at a travel agency.
Route Flight number Flight days Departure – Arrival (local times)
Vienna – Cape Town OS 31 Tuesday and Saturday 10:15 a.m. – 10:40 p.m.
Cape Town – Vienna OS 32 Wednesday and Sunday 0:20 a.m. – 10:50 a.m.