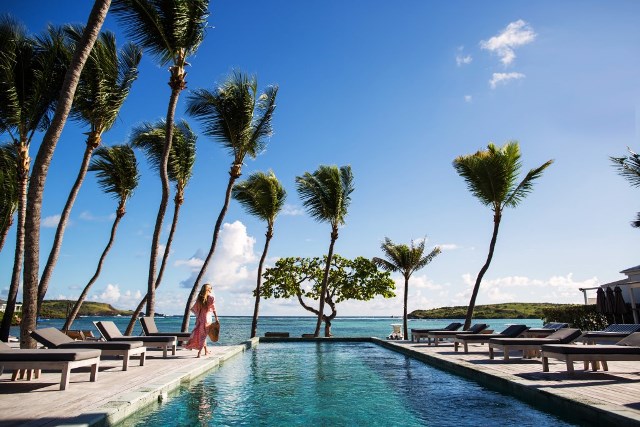 Le Sereno St. Barth's, Photo credit: Christian Oth
Sereno Hotels is pleased to announce Le Sereno St. Barth will reopen and welcome back guests on December 1, 2018. Following damage from the passing of Hurricane Irma in September 2017, the Contreras family decided to demolish and to completely rebuild from scratch a significant part of the property, including more than half the rooms and all the public spaces, while maintaining the iconic style of Le Sereno which has a devoted following amongst guests. In the true spirit of plus ça change, plus c'est la même chose, the original team that created Le Sereno has been reassembled to undertake a complete rebuild, while keeping the essence of the hotel intact. An intimate beachfront property located on the ultra-private Grand Cul de Sac, a protected coral reef that is popular for kitesurfing, paddle boarding and snorkeling, Le Sereno has long beckoned travelers for its contemporary design and understated luxury service.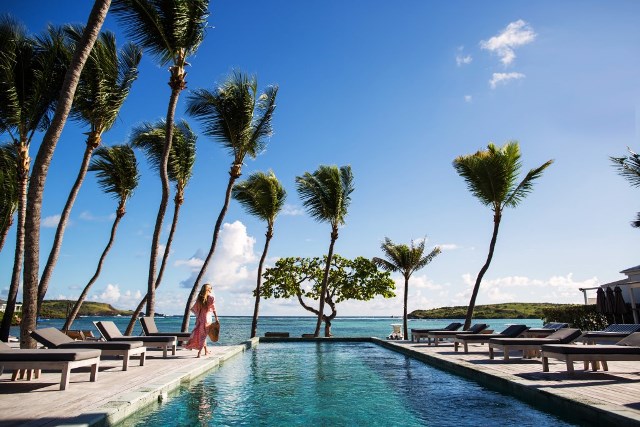 With the high level of attention to detail and design-driven ethos that Sereno Hotels is known for, the new Le Sereno will feature the following:
The entire Bungalow Piscine room category has been built from the ground up, featuring larger rooms and new interior design
Three new rooms have been added to the Bungalow Piscine category, two of which are part of a brand-new Family Suite offering that includes private pools for each suite
All-new waterfront Grand Suite Plage Sud rooms built from the ground up, featuring a larger bedroom and private garden with outdoor bathtubs
Completely redesigned restaurant with new bar, lounge and an all-new beach restaurant extension, where guests can dine with their feet in the sand. Le Sereno's much-loved oak roof was rebuilt, and amazing views of the lagoon remain intact
Brand new spa and treatment rooms with products from Valmont and Sothys, and fitness facility with new exercise equipment
New garden space leading up to the Grand Suite Plage rooms, which will retain their classic look with new interiors
New on-site retail boutique featuring curated finds from the exquisite

Milan

-based boutique Larusmiani, the oldest menswear brand of Via MonteNapoleone, which offers a wide selection of handcrafted in

Italy

gentlemen clothes and accessories. At Le Sereno, the Boutique will also host a special section called Ladies First, a selection of women's beachwear, accessories and jewelry available exclusively at the hotel
The total room count will increase from 36 to 39 rooms
The iconic and much-Instagrammed pool at Le Sereno overlooking the Grand Cul de Sac retains the same look. The lobby building with its picturesque red doors will also continue to greet guests and each of the three, 7,000 square foot, four-bedroom Villas retain their much-lauded design, while the interiors have been refurbished and the private pools will now be heated.
Building the new Le Sereno provided an opportunity to take environmental impact into account in every aspect of the hotel. New solar panels, air conditioners with heat exchangers and LED lighting allow the hotel to offer new amenities to guests while significantly lowering energy consumption throughout the property. All of the new construction is made with sustainably sourced woods and stone. The entire property is outfitted with new windows and insulation designed to reduce energy consumption. Le Sereno also features on-site water desalinization capability and grey water is treated and reused for irrigation; which allows the property to be completely "off the grid" from scarce city water resources.
Le Sereno St. Barth's will welcome guests in late December 1, 2018, with starting rates beginning at 760 Euros/night.