VisitEngland has today Tuesday 16 October revealed the winners of the fourth annual ROSE Awards at the Independent Hotel Show in London.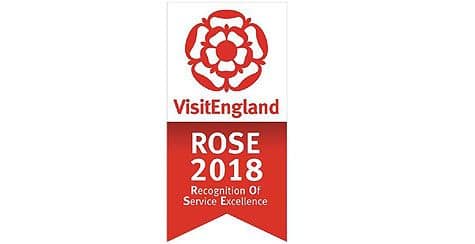 The ROSE Awards, this year awarded to 100 recipients across the country, puts the spotlight on those accommodation providers across England who provide visitors with the warmest of welcomes. They recognise the owners, management and employees of establishments that go above and beyond, making customers' experiences extra special, irrespective of star rating, style or accommodation type.
VisitEngland Director Patricia Yates said:
"From B&Bs in beautiful countryside and glamorous glamping, to boutique hotels to quintessentially English pubs with rooms, a range of outstanding accommodation providers right across the country are being recognised today. It is the human touch that these people provide that make visitors' experiences memorable, ensuring repeat business and helping the industry thrive."
Celebrating the teams and owners whose efforts surpass expectations, the ROSE Awards' recipients can advertise their accolade as long as they remain within the VisitEngland quality scheme.
VisitEngland ROSE Award 2018
Winners