Known for its simplicity, functionality, and minimalism, at its heart, Scandinavian design is rooted in the elements of nature and the tradition of craft. The TUMI Fall 2018 Travel collection takes inspiration from this magical region and explores these ideas, focusing on the relationship between the technical and the handcrafted. The collection is a study in color, texture and tone. With a new take on camouflage, classic florals modernized with shifting contrasts and reflective pops, and subtle texture play, Fall 2018 presents new dimension added to classic TUMI fabrics and styles.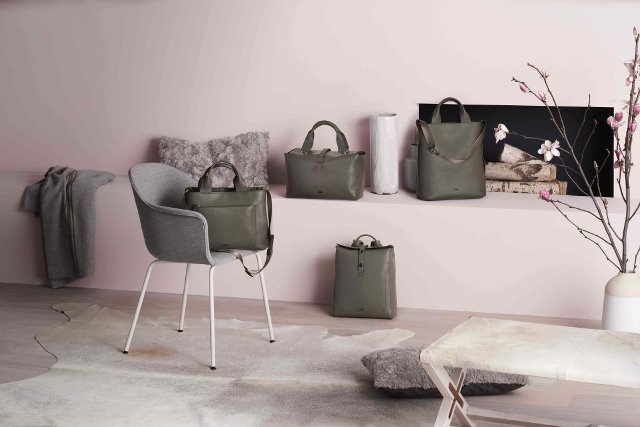 Launched this past spring, the Latitude collection defies durability and engineering standards while pushing design boundaries. This Fall 2018 season, Latitude is introduced in an elegant Blush color beautifully accented with Rose Gold trim, adding a strong feminine touch to the assortment. Made from a unique and groundbreaking material and executed in a timeless, modern design, the Latitude collection is the pinnacle of form and function. Latitude is built to handle any journey with the utmost class. Crafted from TUMI's innovative Self-Reinforced Poly-Propylene (SRPP Ballistic), an ultra-durable material that is both lightweight and incredibly strong, Latitude provides a unique blend of performance and style for the TUMI consumer. All silhouettes include tie-down straps, multiple pockets for increased organization, a hanger bracket, and more. All styles also feature integrated low-profile TSA locks, TUMI Tracer®, sturdy, soft-touch top and side handles reinforced with plastic substructures, and a patented X-Brace 45® telescoping handle system crafted from lightweight-yet-sturdy aircraft-grade aluminum. The new colorway will be offered in a range of carry-on and check-in sizes, which includes an International Carry-On, International Slim Carry-On, Short Trip Packing Case and Extended Trip Packing Case.
When form and function come together, it's as if each single touchpoint blends to create the cohesive design. The TUMI Merge collection does just that; it brings together the design DNA of TUMI and a lightweight, relaxed option for the next generation of TUMI consumers. Also launched earlier this year, the inspiration for Merge came from TUMI's design team as they looked to unite the concepts of work-life balance and work-life integration. With these two notions in mind, they created a design that represents today with the superior quality that will carry you into tomorrow. For Fall 2018, this polished and dynamic collection introduces a new Wheeled Duffel style, available in both a Carry-On and Packing Case, which features a relaxed, unstructured front panel with multiple zipper storage pockets for quick access to any travel needs, as well as an easy-access top compartment with separate carry case for all your cords, cables and electronic accessories. Additionally, Fall 2018 introduces exciting new colors and prints in Merge: Charcoal Restoration, a deep combination of graphical elements with dark neutral undertones; Arctic Restoration, a rich blend of graphical elements with white undertones; and Reflective Tundra, a rich green base with graphic overlay creating a reflective effect. Black Contrast will also be introduced as a strong Core color for Merge. The new colors will be offered over the range of Merge styles, including the Wheeled Duffel Carry-On, Wheeled Duffel Packing Case, Wheeled Backpack, International Expandable Carry-On, Continental Expandable Carry-On, Short Trip Expandable Packing Case, Wheeled Duffel, and Extended Trip Expandable Packing Case.
Since its launch, TUMI's 19 Degree Aluminum collection of luggage has become a travel staple for every style enthusiast on the go. A masterful combination of luxury and innovation, this collection is the pinnacle of travel gear. This fall, 19 Degree Aluminum is introduced in unique and exciting new seasonal colors, Ember and limited-edition Fall Foliage. Offered in International Carry-On, Short Trip Packing Case and Extended Trip Packing Case (Ember only) sizes, this aluminum assortment features a reinforced framecase design—with two snap closures for carry-on bags and three snap closures for check-in bags—and die-cast corner caps for additional protection. The interior is expertly appointed with the finest aesthetic and organizational features including a lightweight lining with an embossed diamond pattern that complements the unique exterior pattern.