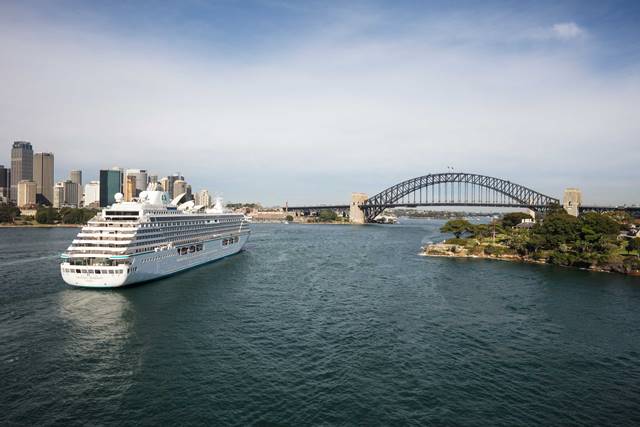 Thrills for outdoor enthusiasts, curious foodies, aspiring nature photographers, history buffs and fitness fanatics are all featured for Crystal Cruises' 2019 World Cruise. The 85-day "Grand Continental Odysseys" voyage aboard Crystal Serenity embarks from Los Angeles on January 13, 2019 on a journey through the island paradises of Hawaii, Fiji and the South Pacific; wild coasts of Australia and New Zealand; untamed savannah and mountains of Africa; and historically profound sites of the Mediterranean. In all, more than 300 Crystal Adventures ashore – 24 of them brand new – are set to connect travelers with the heart of each destination, with an array of options to suit almost any style.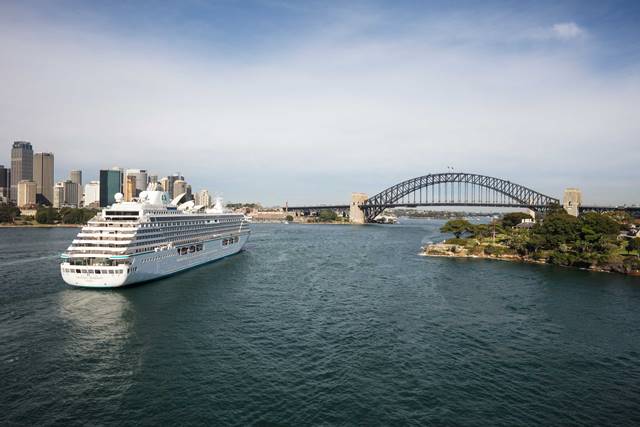 "Every Crystal Adventures shore excursion is thoughtfully designed to showcase the most intriguing facets of each culture and locale, always keeping in mind the fine details that truly make the experiences unique and authentic," said John Stoll, Crystal's vice president of land programs. "With every experience, our aim is for guests to return to the ship with new perspective, knowledge, appreciation and even affection for the places they explore, having enjoyed every minute of their time ashore."
With abundant choices at their fingertips, Crystal Cruises' World Cruise guests can tailor their shoreside discoveries to their own interests and preferences, or venture far outside of their comfort zones during new pursuits. Private cars and drivers are also available in nearly every port for fully customized exploration. A sampling of the hundreds of 2019 World Cruise Crystal Adventures includes:
Extreme, Active and Heart-Pounding Pursuits
*NEW* Kayaking in Namibia's Pelican Point from Walvis Bay, where Cape fur seals, flamingoes, cormorants and other wildlife congregate around the shores;
Running a 14k along Auckland's iconic "Around the Bays" race route, through the city's most beautiful sites, beaches, cafes and canopies of crimson Pohutukawa trees, with stops at famed lookout points and monuments;
Cage diving with Great White Sharks off the coast of Cape Town, where guests can submerge themselves into the water for close-up encounters, or observe the action from the boat above;
Hiking and climbing the Las Palomas Volcanic Tube in Santa Cruz de la Palma, Spain, essentially a cave that delves deep into the earth, featuring fascinating wildlife and geology in the darkness;
Rainforest hiking in Maui, highlighting the massive waterfalls and lush vegetation for which the Hawaiian Islands are famous.
Wild New Friends
*NEW* Visiting South Africa's big cats and crocodiles, a two-part excursion from Richards Bay, where guests will visit the Emdoneni Cat Rehabilitation center for orphaned wildcats, as well as the Zulu Croc Farm, and learn about conservation and care;
Observing the mysterious wild horses of the Namib Desert, where the stunning steeds roam more than 135 square miles and have captivated locals since the 19th century, when it is believed they arrived from Europe;
Greeting koalas, kangaroos, emus, wombat, dingoes and more in Sydney's Featherdale Wildlife Park;
Tracking the "Big 5" on safaris through South African savannah, offering several VIP experiences at private game reserves and opportunities to track hippo, giraffes, lions, elephants and other wild residents of the plains. A *NEW* special Gorilla Tracking program through Uganda's Bwindi Impenetrable Forest National Park takes guests on an exhilarating quest in search of the resident gorilla families, guided by conservationist experts. The extraordinary adventures include luxury accommodations at renowned lodges and traditional dining experiences and details in addition to guided game drives with local experts.
Delicious Days Ashore
*NEW* Discovering Western Australia's foodie culture, with a visit to Cape Naturaliste Vineyard, where guest will meet the vineyard owner and taste fine wines; then sample chocolates at Gabriel Chocolate Factory; and duck behind the scenes at Cowaramup Brewery for a brewer-guided tour, followed by lunch and beer tastings.
Tasting local oysters and wines in Hobart, Tasmania, with visits to the state-of-the-art facilities at Barilla Oyster Farm and Meadowbank Estate for informative and indulgent insights;
Sipping coffee with chocolate Honolulu, with visits to a local family-owned farm, mill and coffee and cocoa plantation, as well as a chocolate factory for a glimpse into the process of creating Hawaiian chocolate;
Exploring Nice, the birthplace of French wines on an excursion from Monte Carlo that takes guests through Villefranche, Cap Ferrat and Beaulieu en route to the market in Old Town Nice and onward for a wine and cheese pairing;
Indulging in a full day of gourmet delights along South Africa's Western Cape, with visits to a wine estate, a cellar tour with a wine and olive tasting, an elaborate lunch at a world-class restaurant paired with wines from a neighboring winery, and a cheese and wine pairing session.
Exclusive rounds of golf in Honolulu, Monte Carlo, Waitangi and American Samoa, as well as numerous aerial excursions over some of the world's most iconic topography via helicopter round out the diverse selection of Crystal Adventures for Crystal Serenity's 2019 World Cruise. Guests can pre-reserve excursions online through Crystal's Priority Check-in & Planning Center and are available for booking now.
While the full 2019 World Cruise is sold out, available segments can be booked by calling Crystal reservations at 888.799.2437 or by contacting a travel professional.
*NEW* — Brand new shore excursions for Crystal Cruises.