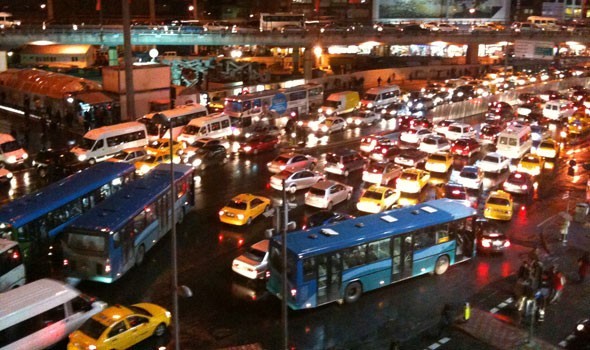 Delays. Soaring costs. Manspreading. These are just three of the hardships endured by commuters on a daily basis that make the journey to and from work a thoroughly miserable experience for many.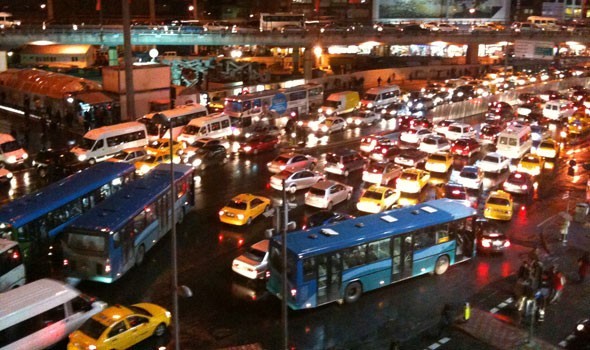 According to a report by the Independent Budget Office, in the 12-month period ending May 2017 straphangers in New York lost a combined 35,000 hours every weekday morning because of delayed subway trains. A figure up 45% compared to the same period in 2011/12.
But just how bad do workers in the Big Apple have it? Is a New Yorker's commute any worse than a Londoner's, or a Parisian's? How does it compare to those faced by workers in West Coast cities such as Los Angeles and San Diego?
Expert Market set out to answer these questions once and for all with the most comprehensive study of commuting in global cities to date.
Expert Market looked at 74 commuter hotspots in 16 countries, analyzing seven data points.
The Top 10
The best cities for commuting
Rank
Country
City
Score
1
France
Nice
11.05
2
Ecuador
Cuenca
14.78
3
Spain
Bilbao
15.08
4
France
Toulouse
16.02
5
Italy
Catania
17.82
6
Italy
Bari
18.83
7
France
Lyon
18.94
8
Italy
Bologna
20.27
9
France
Strasbourg
20.56
10
UK
Leicester
24.47
Nice nabs the top spot
Already famed for its stunning architecture and world-class restaurants, Nice can now add 'best city for commuting' to the long list of things that make it such an appealing destination for Europeans.
Commuters in Nice enjoy fantastic value for money from the city's transport network, paying on average just 1.25% of their monthly salary for a travel card — less than half of the 3.09% that New Yorkers fork out.
The average time spent traveling to and from work each day is a chilled 40 minutes, just about long enough to get in an episode of your favorite podcast, and road users spend only 22 hours stuck in traffic jams over the course of a year.
The Bottom 10
The worst cities for commuting
Rank
Country
City
Score
65
UK
London
68.18
66
USA
Miami
72.87
67
Colombia
Cali
75.96
68
Brazil
Brasilia
77.52
69
Canada
Toronto
78.56
70
Brazil
Salvador
78.71
71
Turkey
Istanbul
81.78
72
Brazil
Sao Paulo
83.71
73
Colombia
Bogota
84.12
74
Brazil
Rio de Janeiro
86.26
Commuters in Brazil Fare Worst
If you love pina coladas then by all means go to Rio. They've got buckets of the stuff there. But if journey times in excess of 90 minutes and extortionate fares aren't your thing, then it's probably best to avoid working in the city of carnival.
Rio ranks bottom on our list because of the high cost of public transport relative to earnings. A monthly travel card is priced around $55, which works out as 9.4% of the average net monthly salary.
Commuters spend 19 minutes a day waiting around for a bus or train, and when one finally arrives, they travel a full 12.3 km to the office. That's the third longest journey undertaken by workers in any city in the study.
These poor figures are reflected across all Brazilian cities. Of the eight we looked at, seven rank in the bottom 20, with four in the bottom seven. And while there's no denying that these results are pretty damning of the country's transport infrastructure, it's worth noting that the average population size of Brazilian cities in the study is 6,246,760. In contrast, the seven French cities we analyzed, four of which are in the top 10, average 2,903,078 inhabitants.