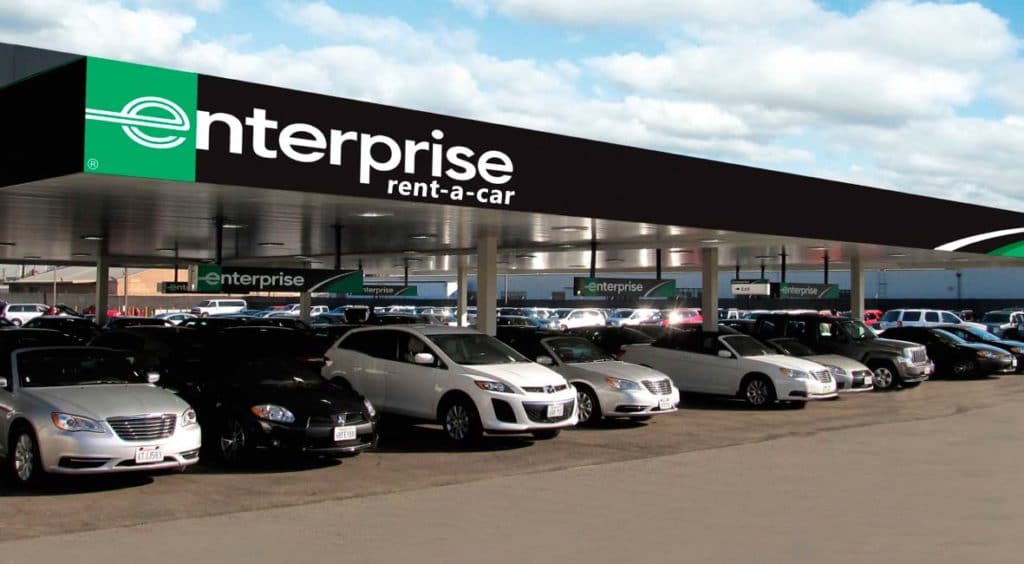 Enterprise Rent-A-Car is celebrating the historic opening of the 10,000th location in its global rental car network. The new Rockville, Maryland, Enterprise Rent-A-Car location supports the company in its quest to meet the growing demand for mobility options in the Washington, D.C. market and throughout the world.
This milestone comes 61 years after Enterprise opened its first leasing office with a fleet of seven cars. Enterprise Holdings operates the Enterprise Rent-A-Car brand, as well as National Car Rental and Alamo Rent A Car, through its integrated global network of independent regional subsidiaries and franchises.
As the world's largest car rental provider, Enterprise Holdings handles more than 70 million car rental and car sharing transactions in more than 90 countries and territories each year.
"Opening our 10,000th location not only is a major milestone for Enterprise, but also for the entire global car rental and car sharing industry," said Chrissy Taylor, Executive Vice President and Chief Operating Officer, Enterprise Holdings. "This kind of growth further reinforces the industry's leadership role overall and helps make local transportation infrastructure even stronger and more resilient, especially as technology evolves in the future."
Sustainable Mobility
The city of Rockville now offers eight Enterprise Rent-A-Car locations. Its latest location is the third Washington-area Enterprise branch that has opened in the past several weeks, following openings in Alexandria, Va., in April and Hagerstown, Md., in May. Enterprise has a total of 172 offices in the Washington D.C. region and surrounding area.
The 2,464-square-foot Enterprise facility – located at 702 Rockville Pike – occupies a building that sat vacant for seven years. Keeping with Enterprise's commitment to environmental stewardship and smart business, sustainable upgrades were implemented throughout the entire project, including the newly constructed automatic car wash.
Car rental and carsharing providers like Enterprise Holdings deliver some of the most effective and sustainable options in the ground transportation sector today. For instance, Enterprise's intuitive and multimodal neighborhood business model features a wide variety of programs in addition to car rental, including retail car sales, truck rental, fleet management, exotic car rental, carsharing, and vanpooling.
And in the past month alone, Enterprise joined a new carsharing pilot program announced by the New York City mayor's office, and became a fleet management partner of Voyage, a company aiming to develop autonomous automotive options for communities across North America.