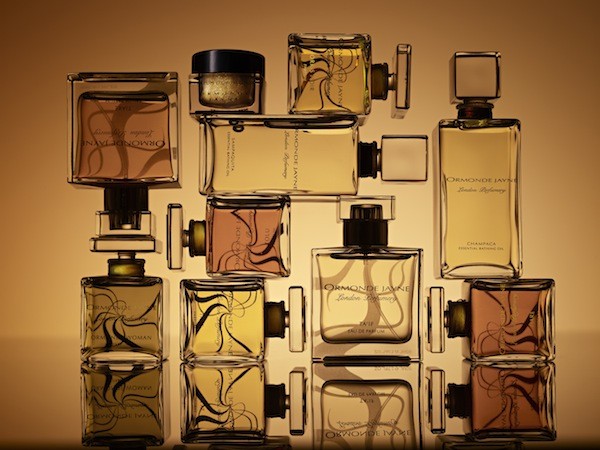 Hotels are getting personal with their smelly goods. More and more they're looking to give you a local scent experience as soon as you walk in the door or when you're executing your nightly ablutions. Capitalizing on the strength of olfactory memories, they're partnering with local hotel scent companies to choose unique aromas that embody the spirit of the hotel and give it a sense of place.
Oscar de la Renta is not the only fashion designer with his own bath toiletries in hotels. Long before Oscar unveiled his new line for Peninsula Hotels, fashion house Salvatore Ferragamo had put their Tuscan Soul toiletries in the Lugarno Collection, their small portfolio of Italian hotels.
The island of St. Barth has plenty of posh hotels but it's actually a villa rental agency that has the fanciest designer toiletries.
St.barth Villa Rentals, which has over 200 properties throughout the island, is now offering Hermès bath amenities featuring the Eau d'orange verte scent, to all their guests. Le Grand Ducal Luxembourg also has Hermès toiletries as does the Sofitel in Munich, Twelve at Hengshan hotel in Shanghai and Mardan Palace in Antalya.
Mandarin Oriental hotels in the U.S. use Shanghai Tang toiletries during your stay: Mandarin Oriental Atlanta, Mandarin Oriental Miami, Mandarin Oriental New York.
The Quin, a 205-room luxury property located in NY, offer "Fresh" toiletries in all the guest rooms. Fresh is a French boutique skincare line.
No. 11 Cadogan Gardens supplying the 54 guestrooms with a variety of amenities Sloane Street perfumery, Ormonde Jayne.
InterContinental Hotels' use new Agraria line. It's actually one of the oldest and largest American luxury home fragrance company, which makes us smile that the company appreciates a boutique classic. Lemon verbena, Agraria's number one scent, has been chosen for the hotels. The brand, which was born in San Francisco in the '70s, uses natural ingredients, plus its packaging uses recycled paper and is 100% biodegradable.
Marti Istanbul, located in the cultural and commercial heart of the city, turned to a Turkey-based scent company, Scent Linq, to help choose the perfect aroma for the glam hotel. They settled on a signature "White Tea" scent which blends freshness and sweetness for a clean, calming fragrance that is diffused throughout the hotel.
Another Istanbul hotel group, The House Hotel, will soon transition from the usual offering of L'Occitane toiletries to Lokum, a local Istanbul company which currently deals in exquisitely packaged candles, perfumes, and even edible Turkish Delight delicacies. The House Hotel's Bosphorus location has specifically chosen the brand new "Istanbul Rituals" scent as its signature.
The Dolder Grand in Zurich, Switzerland leave speciality "scent boxes" in the hotel's halls and spa. The "Event Scent" is placed in the halls of the main building and local Swiss company, Farfalla, also created an exclusive scent for the Dolder Grand Spa. The spa aroma is of fresh lemon that helps guests relax and feel refreshed.
Hotel Vermont in Burlington is partnering with Lunaroma to develop a custom line of aromatherapy-style bath products, bedside linen spray and an aromatherapy menu. Lunaroma creates luxury products that avoid all synthetic fragrances, petroleum-based products, and animal ingredients. The aromatic products are crafted using local products such as Vermont honey, beeswax, and organic/wild-crafted sources, and are made in the tradition of an old apothecary: fresh upon order.
The Springs Eternal Spa at the Omni Bedford Springs Resort offers a signature scent incorporating cucumber root. To create the signature blend, the spa worked closely with Soy Beamto survey the indigenous plants growing on resort grounds including berries, trees, flowers, herbs and greens. The end result was the Honeysuckle Cucumber blend, a unique but fresh scent that both men and women can appreciate.
Fairmont Hotels have long been a family favourite, thanks to the plentiful Kids Clubs activities at their hotels but this summer special attention is being paid to attention to the kiddies up in the guestrooms. Fairmont has unveiled a new ambassador, Ollie, for their youngest hotel guests at their North American properties. Ollie's main job is to provide babies and tots with complimentary amenity kits that include an Ollie the Otter stuffed animal, no-tears hair wash, cleansing soap, toothbrush & paste, bubble bath and gentle lotion.
In Holiday Inn you can cleanse yourself off with Bath & Bodyworks Coconut Lime Verbena collection. As the name suggests, the toiletry smells very tropical–mostly coconutty but the lime comes out as well. Holiday Inns are required by the brand to stock the volumizing shampoo, the body lotion and the face and body bar. Optional items (to be decided by the individual hotel owners) are the volumizing conditioner, mint mouthwash and various kits like the vanity kit, shoe sponge, mending kit and shower caps.
Ritz-Carlton using Asprey Purple Rain toiletries. Fairmont Hotels – Le Labo hotel toiletries. Some like them sweet-smelling, some like them eco-friendly, and some don't bother with them at all.
The fragrances L'Artisan Parfumeur scent the Sofitel hotel in the form of interior fragrances and scented candles, and they are also diffusing using Air Aroma's cold-air diffusion technology.