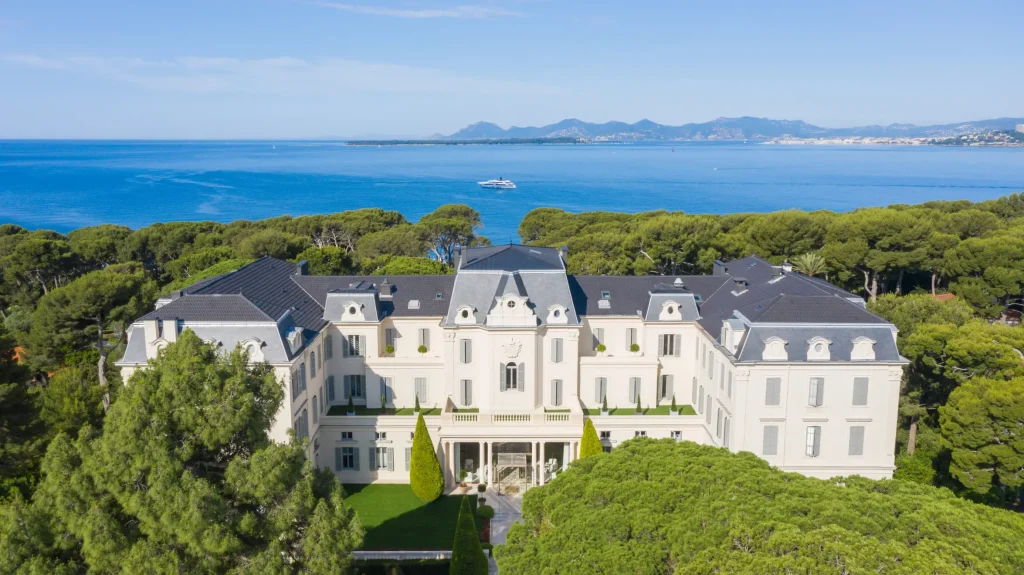 Dior, a brand synonymous with elegance and luxury, is expanding its presence by partnering with the Hôtel du Cap-Eden-Roc in Antibes, a cherished and celebrated location for the House. The hotel has inspired a fragrance in the Collection Privée Christian Dior and will now be home to a spa opening on April 14th, 2023. The spa is designed to offer a connection with nature and the dazzling light of the Côte d'Azur. Dior and the Hôtel du Cap-Eden-Roc share a common commitment to authentic and understated luxury, and their long-standing relationship is celebrated through this venture.
Located on the southern edge of Cap d'Antibes, the Hôtel du Cap-Eden-Roc is a true legend of the French Riviera. For over 150 years, this Napoleonic-style mansion with its majestic pathways, iconic cliffside swimming pool, and unrestricted views of the Lérins Islands has captivated visitors. The hotel is situated in a sprawling nine-hectare park, where Aleppo pines, agapanthus, lavender, roses, and jasmine bloom.
This idyllic environment symbolizes a unique art of living and has been a haven for numerous notable figures, including New York's fashionable couple Sara and Gerald Murphy who pioneered the trend of summer vacations on the Côte d'Azur with friends Hemingway and Picasso, Sharon Stone, Robert de Niro, Clint Eastwood, Liz Taylor and Richard Burton who spent their honeymoon here, Audrey Hepburn, Romy Schneider, and the Kennedy family.
The iconic Hôtel du Cap-Eden-Roc and the elegant House of Dior are coming together this spring to offer a unique experience that embodies the beauty and well-being philosophy of both. This collaboration is a new chapter in their shared history, based on their mutual love for nature and flowers, especially roses, which can be found in abundance at the hotel and were cherished by Monsieur Dior at his Château de la Colle Noire nearby.
Dior has also selected Eden-Roc as the setting for several advertising campaigns and even dedicated an eponymous perfume to this legendary, sun-drenched location. The new Dior Spa Eden-Roc will be a testament to this extraordinary partnership, offering guests an unforgettable experience inspired by the natural beauty and Mediterranean lifestyle of this renowned luxury hotel.