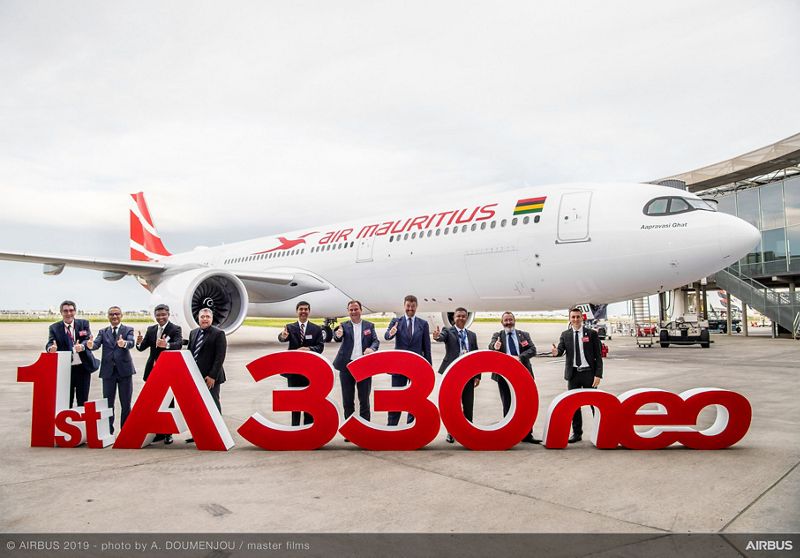 Air Mauritius has announced daily flights to London from the Indian Ocean island, providing London Gatwick Airport passengers with an increased range of options for winter sun this year. Starting on 29 October, the flag-carrier airline will utilize Airbus A350-900 and A330-900neo aircraft to fly daily to Sir Seewoosagur Ramgoolam International Airport. This new direct service is expected to benefit around 290,000 passengers flying the London-Mauritius route in 2022, which represents a 4% increase compared to the figures recorded in 2019. Overall, this development is great news for travelers seeking more flexibility and choice.
Stephanie Wear, VP Aviation Development, Gatwick Airport said: "Air Mauritius' arrival at London Gatwick is fantastic news for passengers, providing more competition and flights to a wonderful holiday destination, known for its tropical year-round climate and gorgeous beaches.
"As we continue to welcome new and returning airlines to Gatwick, passengers across London and the South East will benefit from greater options to travel, whether for holidays, business or to visit family and friends.
"Air Mauritius is the latest in a number of airlines looking to operate long-haul routes from Gatwick, which further highlights the strong demand for slots at our airport."
Krešimir Kučko, CEO, Air Mauritius said: "In November Air Mauritius, the national airline of the Republic of Mauritius, will be commemorating its 50 years of operations to London which has always been a high-priority destination for both the airline and the country.
"We are proud to begin daily operations to London Gatwick from 29 October. This strategic move allows Air Mauritius to meet increasing demand on this historical route while using its most environmentally friendly types of aircraft, such as the Airbus A350-900 and the A330-900neo.
"We are confident this new service plan will further strengthen our relationship with valued customers from the UK and connecting markets."
The new service reflects VINCI Airports' commitment to serve communities and sustain business growth by developing air connectivity. It also highlights Gatwick's competitiveness to attract vital new routes to important markets.