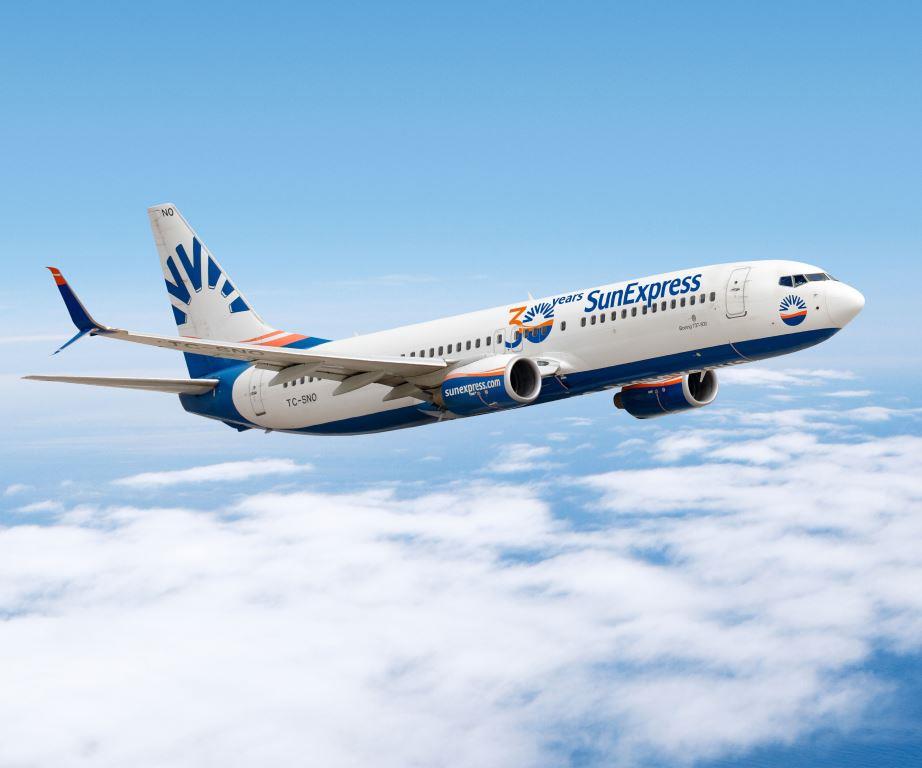 SunExpress is significantly increasing its operations for the upcoming winter season, adding destinations and flight frequencies.
Nonstop flights from Antalya to more than 20 destinations in Europe
SunExpress, which connects Antalya with the most destinations with direct scheduled flights on both domestic and international routes, has announced that it will resume winter flights to Saarbrucken and Nuremberg this winter and will continue to fly to Bremen, its newest destination on the German routes in the new season.
SunExpress will continue to its summer flights between Antalya and Amsterdam for the first time during the winter season twice a week, and plans to relaunch some major routes such as Paris, Brussels, Copenhagen, Budapest, Warsaw and Katowice in winter. The airline also announced to continue its flights to London and Manchester during the Christmas season.
SunExpress, which flies to a total of 11 cities on domestic routes from Antalya in the new season, including Hatay and Malatya flights starting this summer, adds new service to Mardin two times a week, starting January 14. The flights will run on Fridays and Sundays.
Increased frequencies and upsized capacities in Izmir
This winter, on international routes, SunExpress is increasing the frequency of flights to plenty of destinations in Germany, Austria and Switzerland and is offering direct flights to a total of 17 European cities from Izmir, including Amsterdam, Brussels, Paris. The airline resumes connecting Dortmund to Izmir in the new season, also adding new service to Bremen in Germany.
SunExpress, which offers a total of 14 domestic flights from Izmir as part of its winter program, is flying to its new domestic route, Mardin, starting from January 14, 2022. These three-weekly flights will be operated on Monday, Thursday and Saturday.
More than 30 routes between Anatolian cities and Europe
Offering the most flights between Anatolia and European cities, SunExpress is boosting its schedule to Dusseldorf for the winter season. This winter, it increases weekly flights between the German city and Kayseri to 3 and Trabzon to 2. The airline has recently started its Zonguldak – Dusseldorf flights which are operated two times a week. The airline also announced that it is starting direct scheduled flights between Kayseri and Munich, as well as Gaziantep and Berlin as part of its new winter program.